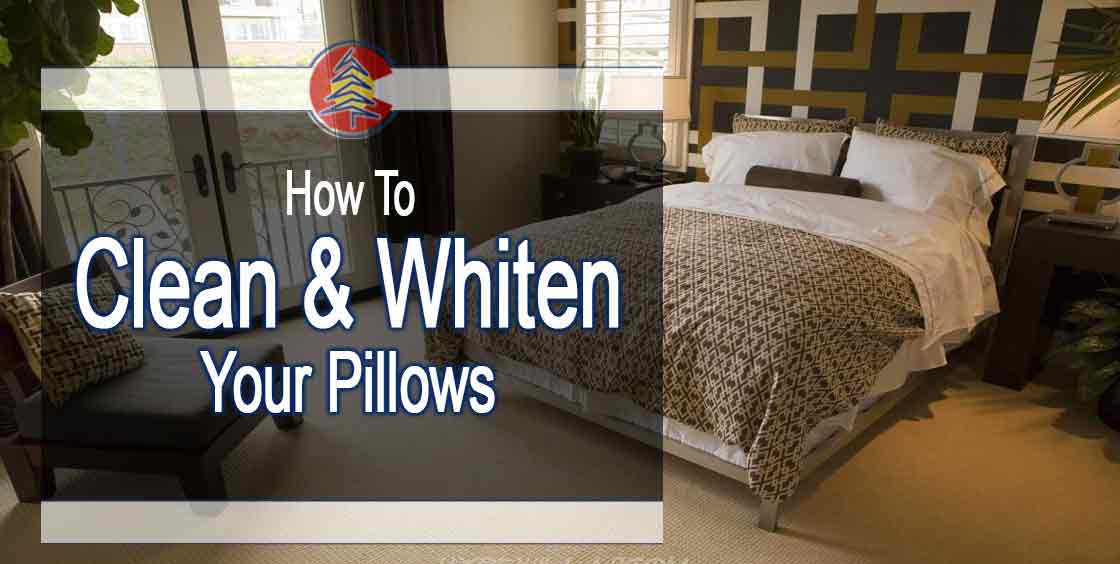 Have you ever noticed that your pillows seem to yellow over time and wonder what causes it? Truth is, that yellow is caused from sweat, something many people do quite a lot of while we're sleeping. Yeah, gross!
A lot of people assume incorrectly that you shouldn't wash your pillows. If you're one of those people, we're here to tell you that it's perfectly fine. Even Martha Stewart suggests washing your pillows twice a year and she would know!
Most what we wanted to write about today was a fantastic pillow whitening solutino that we've come across. Truth is, the whitening solution we're going to share actually works terrific for any laundry that you want to whiten.
 Boiling water
1 cup of laundry detergent
1 cup powdered dishwasher detergent
1 cup bleach (Grab Green Natural Non-chlorine Bleach Alternative should work too)
1/2 cup Borax
As I mentioned, most pillows can be machine washed but it's still a good idea to take a look at the care label to confirm it.
Remove the pillow case and any type of pillow protector
Fill the washing machine with only enough hot water to cover the laundry that will be added. You want the solution to be concentrated so the less water, the better.
Add the other cleaning ingredients and be sure that the detergent has dissolved before adding the pillows. Running the agitation cycle of the washer will help mix things up.
Add the pillows at this point and fill the washer the rest of the way with hot water. It's not a bad idea to wash two pillows at a time because it helps to balance the load during the spin cycle. Let the pillows agitate for several minutes and then turn them both over and continue to agitate so the tops get a good soaking as well.
Set the washer to do an extra rinse or manually run it again to be sure all the solution is washed out.
For feather or down pillows, use just the air cycle. For synthetic pillows, you can use the low heat setting. You'll find pillows take quite a while to dry and you might have to run multiple cycles.
Another trick we learned is to add some tennis balls wrapped in clean socks to help fluff your pillows while they dry.
Weather permitting, a more eco-friendly option would be to let your pillows dry outside in the sun.
We hope you've appreciated this round of cleaning tips from Blue Spruce Maids. The sad truth is, no matter how diligent you are about cleaning your pillows, you will need to buy new ones eventually. One test we've seen suggested is to fold the pillow in half and if it doesn't spring back in to shape, it's time. Here's a whole article written on the subject if you'd like to learn more.
And if you'd like a few more cleaning tips, we know for a fact that you can find plenty over at https://www.cleaningtribe.com/! So check em out!