A clean and well-maintained home is not just a place; it's a sanctuary that fosters comfort, relaxation, and well-being. BlueSpruceMaids understands the importance of a pristine living space and stands as your reliable partner for top-notch maid services in Broomfield, CO. We will delve into the significance of professional home maid services, explore the diverse range of services offered by BlueSpruceMaids, and discuss why they are the preferred choice for homeowners seeking unparalleled home cleanliness.
Understanding the Role of Maid Services
Maid services go beyond simple cleaning; they encompass a holistic approach to maintaining a home's cleanliness and organization. Here's why professional home maid services are essential: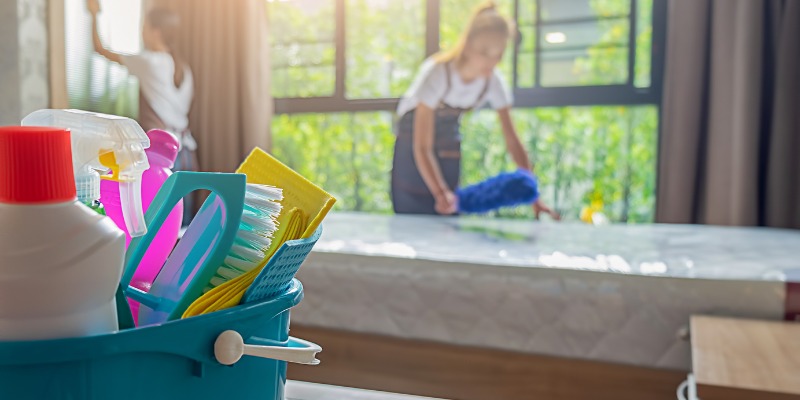 Comprehensive Cleaning: Maid home service covers a wide range of tasks, ensuring that every nook of your home is thoroughly cleaned.
Time-Saving: With busy schedules, finding time for meticulous cleaning can be challenging. Home maid cleaning service saves you time and effort, allowing you to focus on other priorities.
Consistent Cleanliness: Regular home maid cleaning services contribute to consistent cleanliness.
Professional Expertise: Trained maids possess the expertise to handle different surfaces, materials, and cleaning challenges.
Customized Cleaning Plans: Home maid services near me can be tailored to meet your specific needs.
Cleaning services for moving provide a convenient and efficient solution for individuals and families who want their old or new home thoroughly cleaned during the moving process.
Maid Home Cleaning Services Broomfield, CO
For residents in Broomfield, CO, BlueSpruceMaids offers specialized home cleaning maid service designed to cater to the unique climate and environmental factors of the area.
Our expert team is well-versed in the specific challenges posed by the Colorado climate, ensuring that our cleaning methods are not only effective but also responsive to the local environment. Whether it's combating dust, pollen, or other factors unique to the area, we take a customized approach to ensure your home remains clean and comfortable.
With our commitment to excellence and consideration of local conditions, BlueSpruceMaids delivers maids home services that go beyond the standard. Experience the difference of a cleaning service that understands and adapts to the unique needs of Broomfield, CO.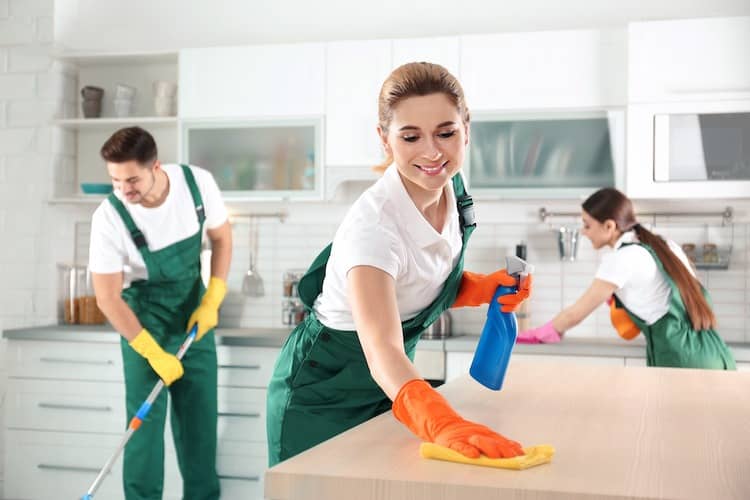 Home Cleaning Maid Services Near Me Broomfield, CO
At BlueSpruceMaids, we understand that convenience and accessibility are crucial when it comes to your home cleaning needs. That's why our home maid cleaning services near me, ensuring a hassle-free cleaning experience.
With our focus on making your life easier, our team is just a call away, ready to provide top-notch cleaning services. Whether you need regular maid services, deep cleaning, or a customized cleaning plan, we are dedicated to delivering exceptional results with the utmost convenience.
BlueSpruceMaids is committed to providing you with a seamless and stress-free cleaning experience. Trust us to bring the expertise and professionalism you deserve to your doorstep, making sure your home is always clean, comfortable, and welcoming.
Professional Home Maid Services Broomfield, CO
Our professional home maid services are conducted by trained experts who prioritize delivering a thorough and effective cleaning for your living space. We understand the importance of a clean and well-maintained home, and our team is committed to exceeding your expectations with every visit.
Our trained professionals bring a wealth of experience to every cleaning task, ensuring attention to detail and a meticulous approach. From dusting and vacuuming to sanitizing and organizing, we cover every aspect of your home to create a space that is not only spotless but also inviting.
The quality of our services and our commitment to professionalism means that you can trust us to handle your home with care. Experience the difference that comes with expertly trained professionals dedicated to making your living space clean, comfortable, and a joy to come home to.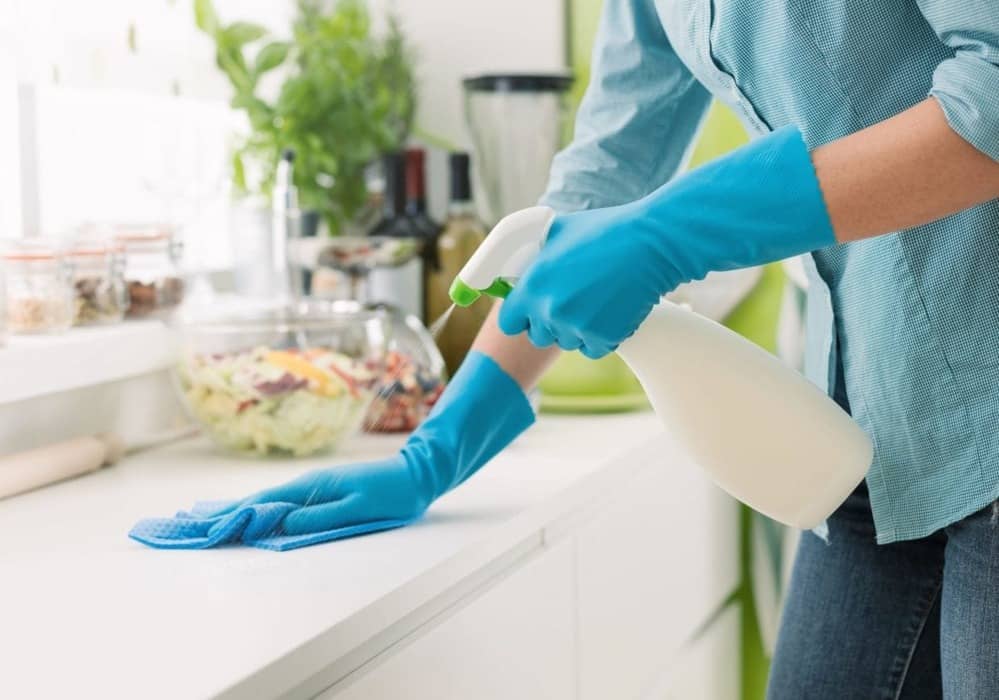 Home Maid Service Price Broomfield, CO
At BlueSpruceMaids, we believe in transparency and providing excellent value for our clients in Broomfield, CO. That's why we offer clear and straightforward pricing for our home maid services, ensuring you know exactly what to expect for the investment in a clean and organized home.
Our transparent pricing model reflects our commitment to honesty and integrity in our services. We understand that your home is a significant investment, and we want to make sure that our cleaning services not only meet but exceed your expectations.
With BlueSpruceMaids, you can trust that the price you see is the price you pay, with no hidden fees or surprises. Experience the peace of mind that comes with knowing you're receiving exceptional value for your investment in a professionally cleaned and organized home.
Eco friendly cleaning services prioritize the use of environmentally friendly products and sustainable practices to provide a green and healthy cleaning solution for homes and businesses.
Why Choose BlueSpruceMaids for Home Maid Services?
There are several compelling reasons to choose BlueSpruceMaids for your home maid service needs:
Expertise: Their team consists of trained professionals who are experts in home maid services, ensuring a thorough and effective cleaning.
Customized Solutions: We tailor their maid services to meet your specific needs. Ensuring that every aspect of your home is addressed.
State-of-the-Art Equipment: The company employs modern and high-quality equipment and cleaning products to deliver outstanding results.
Safety First: We prioritize safety during the cleaning process to protect.
Reliability: We deliver services on time and according to your schedule, ensuring that your home is consistently clean and well-maintained.
Competitive Pricing: We offer transparent and competitive pricing for their home maid services, providing excellent value for your investment.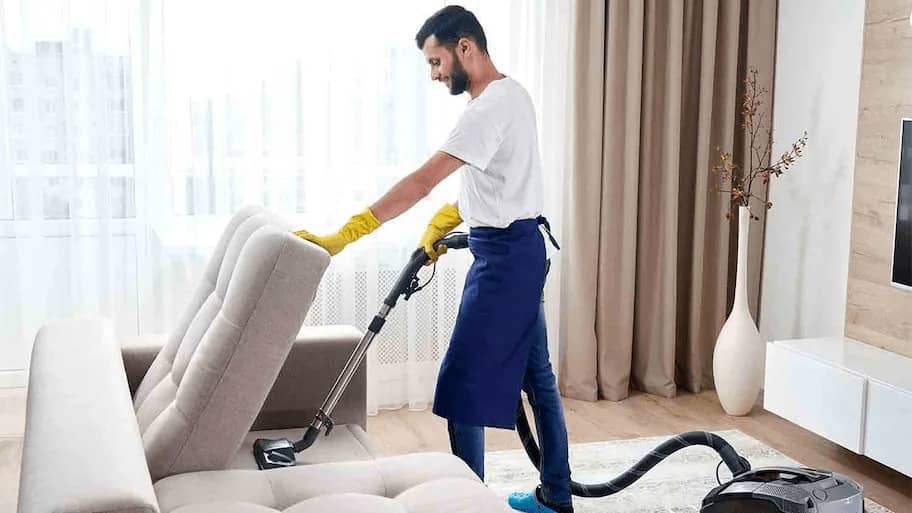 Overall
Maintaining a clean, organized, and healthy home is essential for your well-being and the well-being of your family. BlueSpruceMaids stands as your trusted partner for exceptional home maid services in Broomfield, CO. Whether you need regular maid services, deep cleaning, or a tailored cleaning plan. BlueSpruceMaids has the expertise and dedication to elevate your home to new levels of cleanliness. Don't compromise on the cleanliness and health of your home. Choose BlueSpruceMaids for all your home maid service needs and experience the difference that a professionally cleaned and well-maintained living space can make in your life.
You might also find our services appealing:
Thanks, and Good Luck to You 🌊