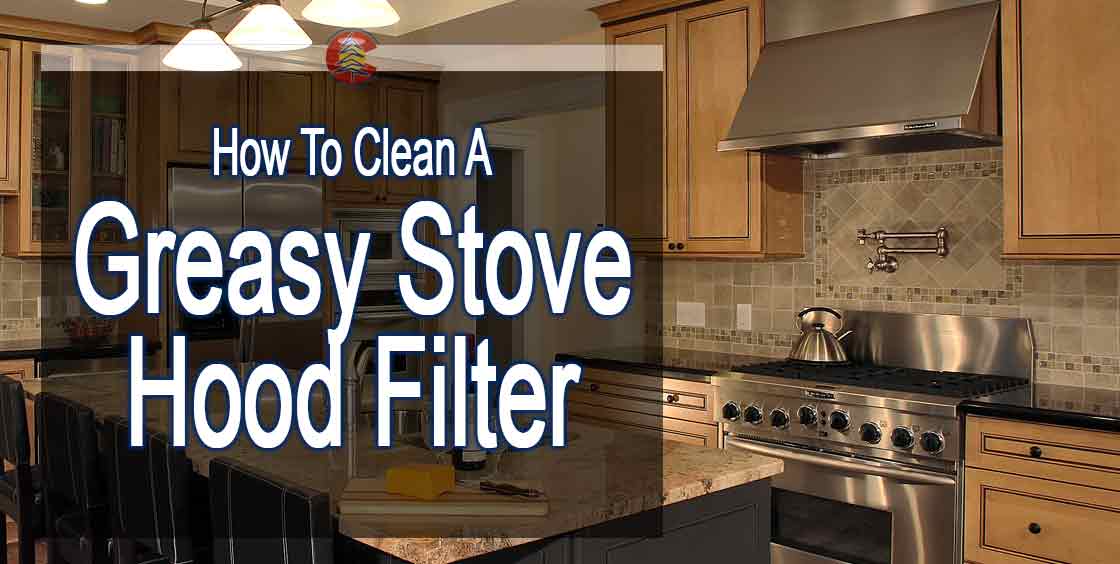 The filter under a stove hood is definitely one of those things that people forget about cleaning because it's out of sight. This means that they can get really gross and cleaning them properly isn't always a simple job. If you clean the filter regularly, you can simply throw it in the dishwasher but if there's a lot of buildup, follow the guide below.
What You Need
Large pot with boiling water
Degreasing dish soap (Dawn is always a good choice)
Baking soda
Non-abrasive scrub brush
Paper towels or dish cloth
Instructions
Remove the filters from the hood: Most filters should easily slide or pop out of the underside of the hood. Mine had a metal loop I could grab to push the filter up and slide it out.
Fill a large pot with water and bring to a boil: This can probably be done without boiling water but it's definitely the most effective way
Pour in baking soda and dish soap:  Reduce the heat so that you don't make a mess and add 1/2 cup of baking soda and a good squirt of dish soap.
Put greasy filters in water: Submerge your greasy exhaust fan filters into the water. Make sure they're completely covered.
Let them soak: Allow the filters to soak for 10 minutes.
Scrub the filters: After soaking, take a non-abrasive scrub brush and scrub the filters. Add more dish soap to your brush if required while you scrub.
Rinse and dry: Rinse the filters thoroughly in hot water and dry with a paper towel or clean cloth.
Replace the filters and repeat as needed: Put the filters back into the hood, and repeat as needed! Cleaning the filters once a month is a good maintenance strategy.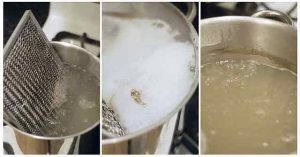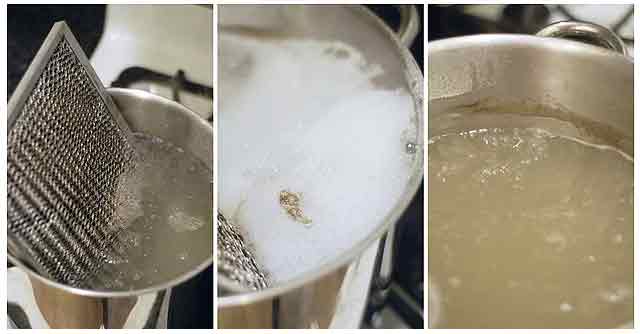 Want some other cleaning tips? Check these guys out!
Also don't forget! You can book your Denver House Cleaning on our booking page in just a minute.