Moving can be an overwhelming and stressful experience. Amidst the chaos of packing, organizing, and logistics, the last thing you want to worry about is cleaning. That's where Blue Spruce Maid comes in. As a trusted provider of cleaning services for moving Denver CO, we are here to take care of the cleaning tasks, allowing you to focus on a smooth and hassle-free move. With our professional and thorough cleaning services, you can leave the cleaning to us and enjoy a fresh start in your new home. Find the best house cleaners for moving with us.
Moving Cleaning Services in a Comprehensive Style
At Blue Spruce Maid, we understand that moving involves leaving behind a clean and welcoming home for the next occupants. Our cleaning service for moving is designed to meet your specific needs during this transitional period. We provide a comprehensive cleaning package to ensure that every corner of your home is thoroughly cleaned and ready for the next chapter. Join us as the top cleaning service for moving.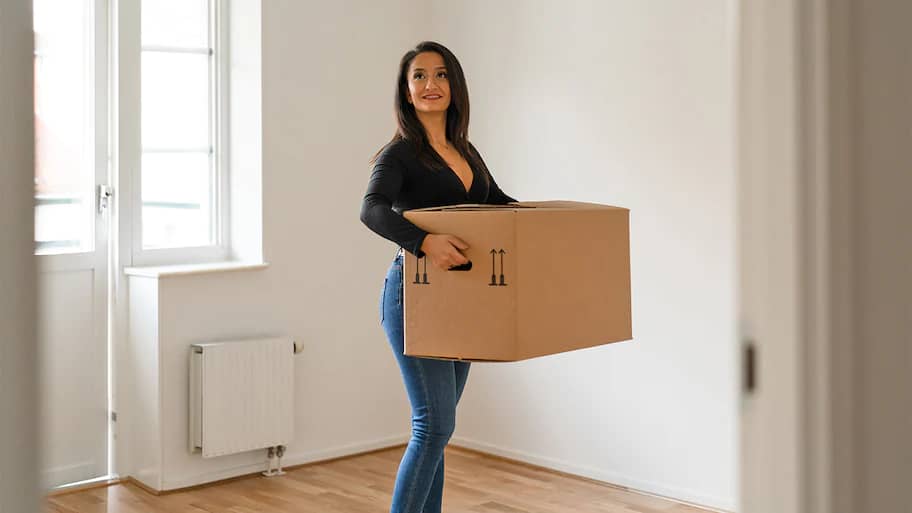 Our cleaning services moving cover a wide range of tasks, including dusting and sanitizing all surfaces, vacuuming carpets and rugs, mopping floors, cleaning windows and mirrors, disinfecting bathrooms, and deep cleaning the kitchen. We pay meticulous attention to detail, ensuring that your home is left spotless and refreshed. Choose us as cleaning services when moving. Experience a thorough deep cleaning service for pristine spaces.
Professional House Move Cleaners Denver, Colorado
At Blue Spruce Maid, we take great pride in our team of professional cleaners for house move who specialize in move cleaning services. We hire experienced individuals who are passionate about their work and committed to delivering exceptional results. Our house move cleaning Denver CO understands the unique challenges that come with move cleaning and are equipped with the skills and expertise to tackle them effectively.
Our house cleaners for moving are trained to handle the specific requirements of house cleaning for moving. They are well-versed in using the appropriate cleaning techniques, tools, and products to ensure a thorough and efficient cleaning process. With their attention to detail, you can trust that every surface and area of your home will be meticulously cleaned, leaving no trace of your occupancy behind.
Affordable Pricing and Cost Transparency for Moving Cleaning Services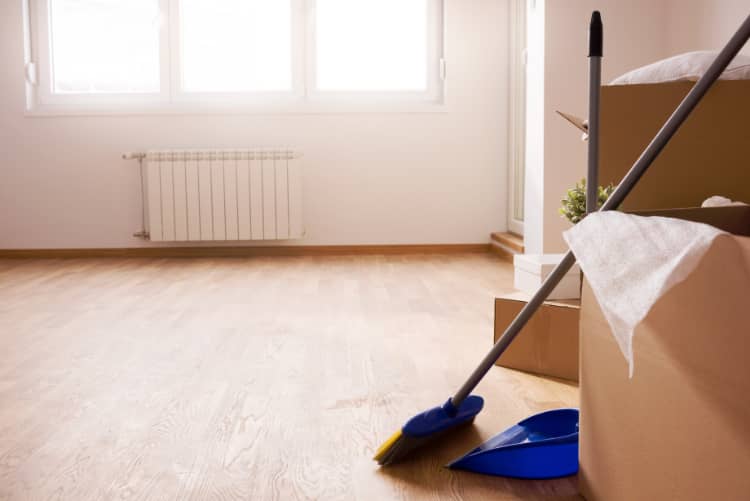 At Blue Spruce Maid, we believe that house moving cleaning services in Denver CO should be accessible and affordable. We offer competitive pricing packages that cater to different budgets and moving clean service Denver, CO needs. Our pricing is transparent, with no hidden fees or surprises.
We provide detailed estimates based on the size of your home and the specific cleaning service for moving required for your move. This allows you to make an informed decision and choose the package that best fits your needs and budget. Our goal is to provide high-quality move cleaning services without compromising affordability.
Overall, Blue Spruce Maid is your trusted partner for move cleaning services. With our professional cleaners, comprehensive cleaning services, and commitment to customer satisfaction, we ensure that your home is left immaculate for the next occupants. Let us take care of the cleaning while you focus on the other aspects of your move. Contact us today to schedule your moving cleaning service and experience the peace of mind that comes with a clean and fresh home for the next chapter of your life. Affordable house cleaning services for a pristine home on a budget.
Convenience & Accessibility of Cleaning Services for Moving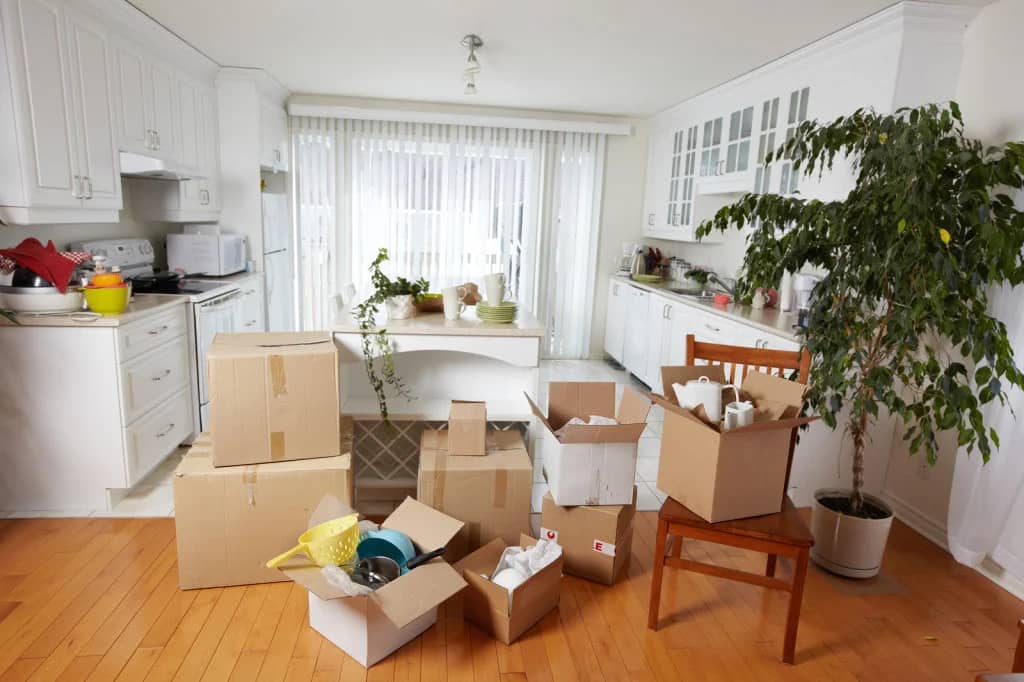 Blue Spruce Maid values your convenience during the moving process. We offer flexible scheduling options to accommodate your timeline and ensure that the house cleaning moving in Denver, Colorado is completed before you hand over your home. Whether you need moving house cleaning services, or the surrounding areas, we are here to assist you.
Simplify Your Move with Expert Cleaning Services from Blue Spruce Maids
Moving can be an exciting yet stressful experience, and one of the most overwhelming tasks during this transition is ensuring that your new home is sparkling clean and ready for occupancy. Blue Spruce Maids is here to alleviate the stress of moving by offering top-notch cleaning services tailored specifically for this crucial moment. With our dedicated moving clean services, you can focus on settling into your new space while leaving the cleaning to the professionals. Hire cleaning services experts from Blue Spruce Maids right now.
The Importance of Cleaning Services When Moving
Moving involves a multitude of tasks, from packing your belongings to arranging logistics, and cleaning your previous or new home often takes a backseat. However, neglecting the cleaning process can lead to complications down the line. Dust, dirt, and debris can accumulate during the move, affecting indoor air quality and potentially causing allergies or other health issues. Furthermore, a clean environment is essential for a fresh start and a sense of comfort in your new home. This is where Blue Spruce Maids' expertise in cleaning services for moving comes into play.
Comprehensive Moving Cleaning Services in Denver, CO
Blue Spruce Maids understands the unique cleaning needs that arise when you're in the midst of a move. Our skilled cleaning professionals are trained to tackle every nook and cranny, ensuring that your space is spotless before or after you relocate. Our move cleaning services encompass: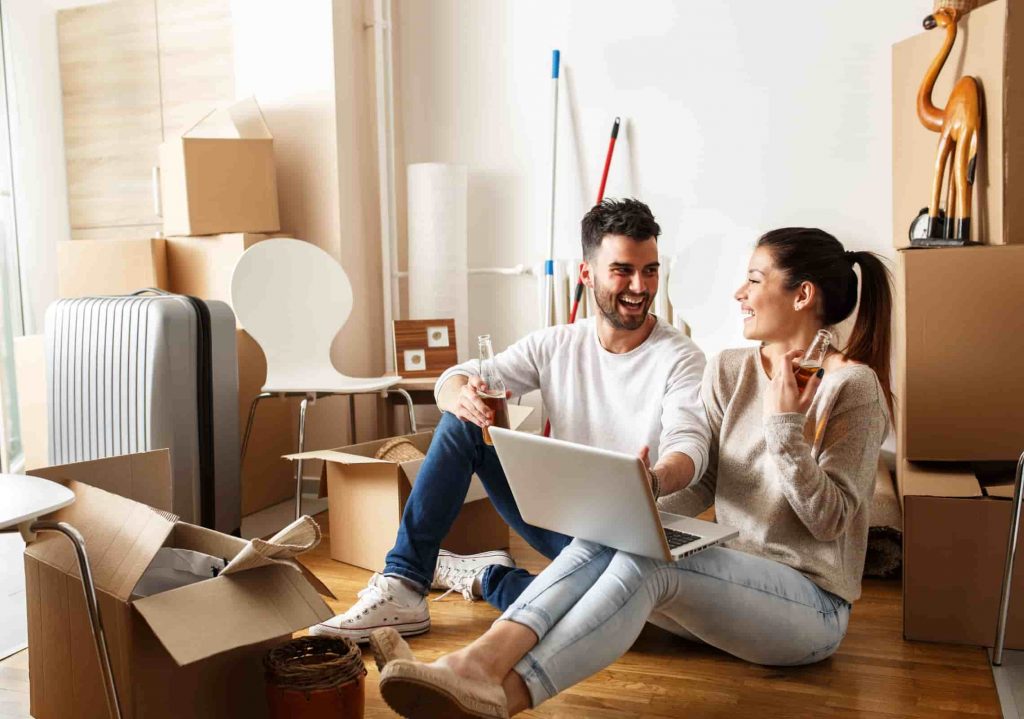 Pre-Move Cleaning: Moving out of your current residence? Our pre-move cleaning services ensure that you leave your old home in pristine condition. We deep clean every room, from scrubbing floors to sanitizing surfaces, to ensure a smooth transition for the next occupants.
Post-Move Cleaning: Just arrived at your new abode? Our post-move cleaning services guarantee that you step into a fresh and hygienic environment. We pay attention to every detail, ensuring that your new home is ready for you to settle in comfortably.
Customized Cleaning Plans: We recognize that every move is unique. Our cleaning experts work closely with you to create a customized cleaning plan that addresses your specific needs and preferences. You can trust us to tailor our services to match your expectations. Get a spotless move with our comprehensive cleaning services in Denver, Colorado. Leave the cleaning to us and enjoy a fresh start hassle-free.
The Benefits of Choosing Blue Spruce Maids
Expertise: With years of experience in the cleaning industry, Blue Spruce Maids has honed its skills in delivering exceptional cleaning services. Our team is trained to handle various cleaning challenges, ensuring a thorough and efficient process.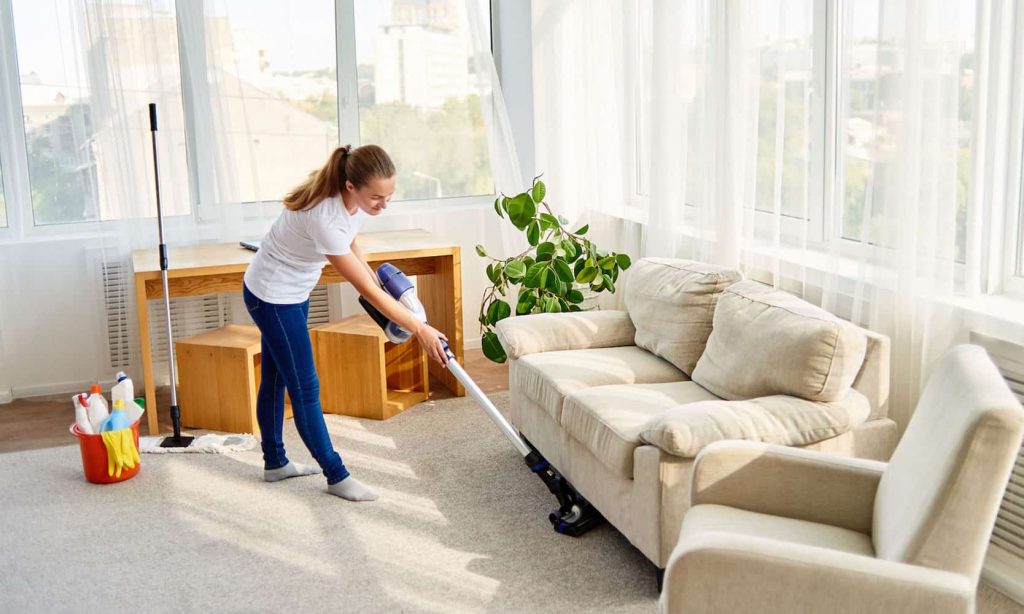 Convenience: Moving involves a flurry of activities. Our cleaning services for moving save you time and effort, allowing you to focus on other essential aspects of your relocation.
Health and Hygiene: We prioritize the health and well-being of our clients. Our eco-friendly cleaning products and meticulous cleaning techniques ensure a clean and safe living environment for you and your family.
Customer Satisfaction: At Blue Spruce Maids, customer satisfaction is our utmost priority. We take pride in our consistent track record of delivering exceptional results and ensuring our clients' needs are met.
Moving doesn't have to be synonymous with stress and mess. Blue Spruce Maids offers a reliable solution to the cleaning challenges that arise during relocation. Our dedicated moving cleaning services are designed to simplify your move, providing you with a fresh and inviting space to start this new chapter of your life. Let us take care of the cleaning, so you can focus on making your new house a home. Contact Blue Spruce Maids today and experience the difference our expert cleaning services can make.
You may also be interested in our articles about:
Good Luck to You 🌊