Maintaining a clean and tidy home is essential for a healthy and pleasant living environment. However, keeping up with house deep cleaning service in Denver CO tasks can be overwhelming, especially with our busy schedules. This is where Blue Spruce Maids comes to the rescue! Offering top-notch deep clean house service, Blue Spruce Maids is your trusted partner in achieving a spotless and refreshing living space. In this article, we will explore the various aspects of their deep cleaning of house service in Denver, CO, and understand why they are the go-to choice for homeowners in Denver and surrounding areas. Get top-notch deep cleaning services in Denver, CO. Hire experts for spotless spaces!
The Need for Deep Cleaning Services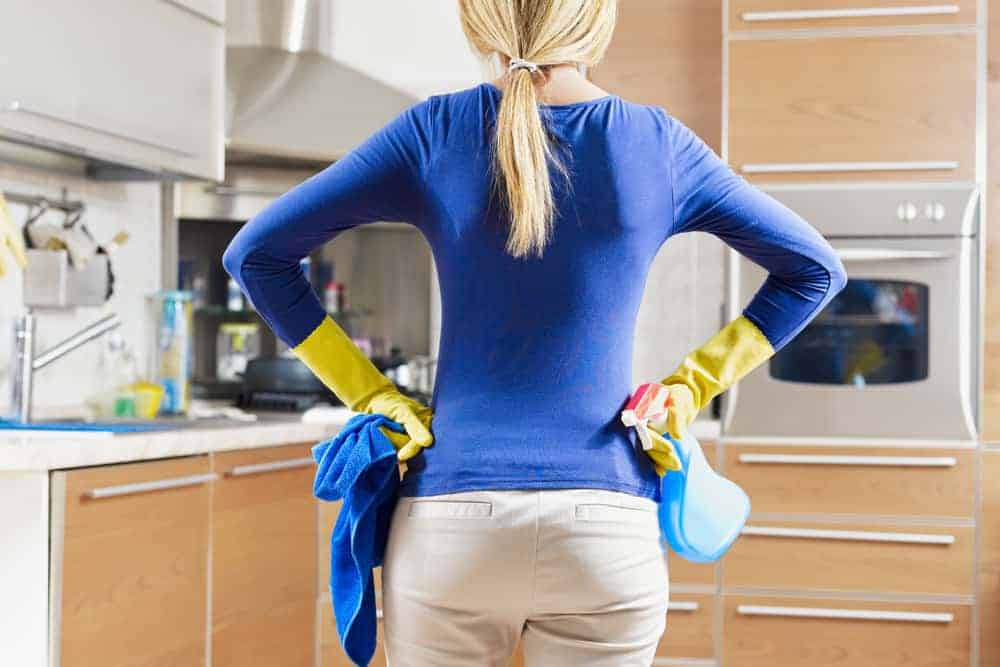 Regular cleaning can tackle day-to-day dirt and grime, but some areas of our homes require a more thorough approach. Dust, allergens, and stubborn stains can accumulate over time, leading to an unhealthy living environment. This is where deep house cleaners play a vital role. They ensure that no nook or cranny is left unattended, leaving your home not just clean but also sanitized.
Deep house cleaners are trained professionals equipped with the knowledge and tools to address the toughest home deep cleaning services challenges. They meticulously tackle every aspect of your home, leaving no nook or cranny unattended. From hidden crevices to high-touch surfaces, they ensure that your home is not only visibly clean but also sanitized to promote a healthier living environment.
Deep Clean House Services for Top Results
By reaching areas often overlooked during regular cleaning, deep clean house services remove dust mites, pet dander, and other allergens that can trigger respiratory issues and allergies. This thorough approach not only enhances the overall cleanliness of your home but also contributes to the well-being of your family. Achieve top-notch results with our deep clean house services. Refresh your space today!
When it comes to handling tough stains and grime, deep cleaning house services utilize specialized deep cleaning services products and equipment to achieve exceptional results. They go beyond surface-level cleaning to eliminate built-up dirt, restoring the shine and freshness of your living spaces.
In addition to providing a deep and comprehensive cleaning service, deep house cleaners understand the importance of using eco-friendly and non-toxic cleaning agents. This ensures that your home remains safe and free from harmful chemical residues, even after a thorough cleaning session.
Deep Cleaning Service Denver, CO by Blue Spruce Maids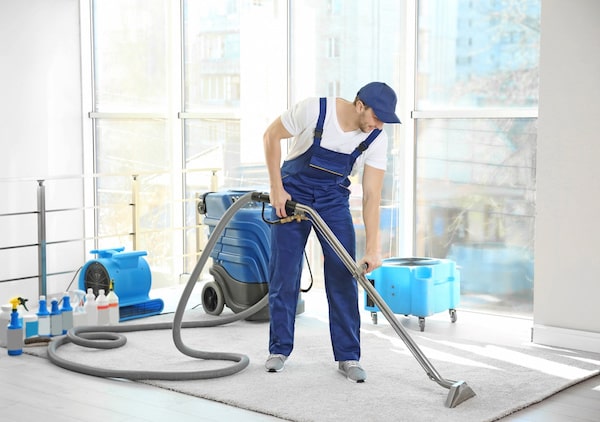 Unmatched Expertise: Blue Spruce Maids takes pride in their team of highly skilled and experienced deep cleaners. They have undergone rigorous training to handle various cleaning challenges effectively. With their expertise, your home will receive the care it deserves.
Tailored Cleaning Solutions: Every home is unique, and so are its cleaning requirements. Blue Spruce Maids understands this and offers personalized home deep cleaning services packages to suit your specific needs. Whether you need a one-time deep home clean or regular deep home cleaning services in Denver CO, we have you covered.
State-of-the-Art Equipment: Utilizing the latest and most advanced cleaning equipment, Blue Spruce Maids ensures efficient and effective cleaning results. Their tools are eco-friendly and designed to leave no harmful residues behind. Hire us today for the best cleaning results.
Green Cleaning Products: As a responsible and eco-conscious company, Blue Spruce Maids exclusively uses environmentally friendly cleaning products. These products are tough on dirt but gentle on the environment, ensuring the well-being of your family and the planet.
Attention to Detail: When it comes to deep clean house service near me, the devil is in the details. Blue Spruce Maids pays meticulous attention to every nook and cranny, leaving no area overlooked. From baseboards to ceiling fans, they leave your home immaculate.
Process of Deep Clean House Service in Denver, Colorado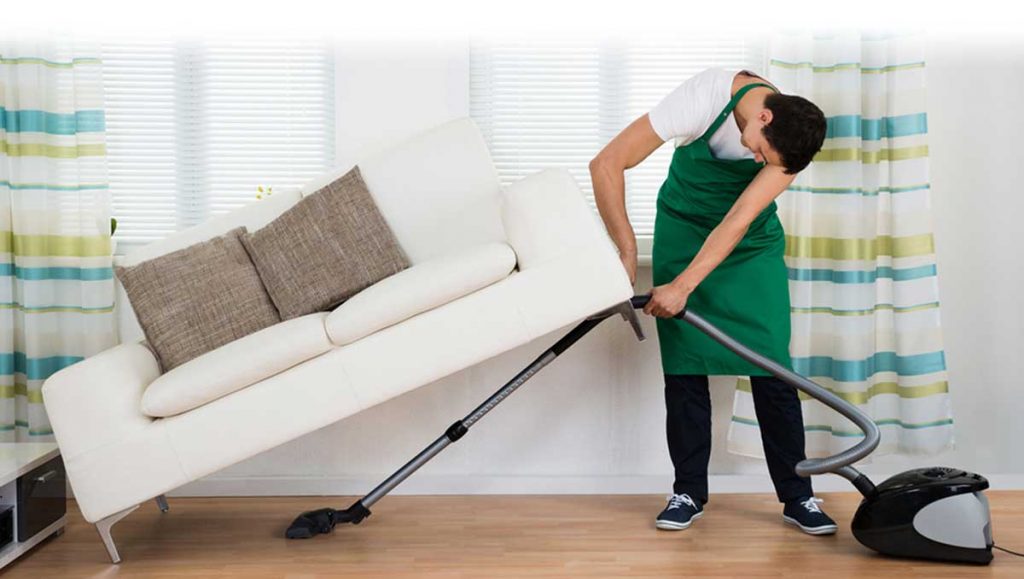 Initial Assessment: When you schedule a house deep cleaning services near me with Blue Spruce Maids, their team will conduct a thorough initial assessment of your home. This helps them identify the areas that need special attention and create a customized cleaning plan.
Preparation and Setup: Before diving into the cleaning process, the team ensures that your home is prepared for home deep cleaning services. They take care of any clutter and prepare the necessary cleaning equipment.
Dusting and Allergen Removal: Blue Spruce Maids starts the house deep cleaning services near me process by dusting all surfaces, including hard-to-reach areas. They focus on allergen removal, making your home a safer place for allergy sufferers. Our professional deep house cleaners ensure a spotless and refreshing home. Trust us to revitalize your living space with meticulous care and attention to detail.
Floor and Surface Cleaning: The team then tackles the floors and surfaces using their state-of-the-art equipment and eco-friendly cleaning products. Whether it's hardwood, tiles, or carpets, they leave them spotless and fresh.
Kitchen and Bathroom Revival: Kitchens and bathrooms are hotspots for germs and bacteria. Blue Spruce Maids pays special attention to these areas, ensuring that they are not just clean but also sanitized.
Window and Glass Cleaning: Your windows and glass surfaces will sparkle after Blue Spruce Maids is done with them. Their streak-free cleaning process leaves your windows looking crystal clear. Experience pristine spaces with our thorough deep-cleaning house services. Transform your home now!
Final Inspection: Once the deep clean house service is complete, a final inspection is conducted to ensure that no area has been missed. Your satisfaction is their top priority, and they strive for excellence in every aspect of their service.
Benefits of Blue Spruce Maids Home Deep Cleaning Services in Denver, Colorado State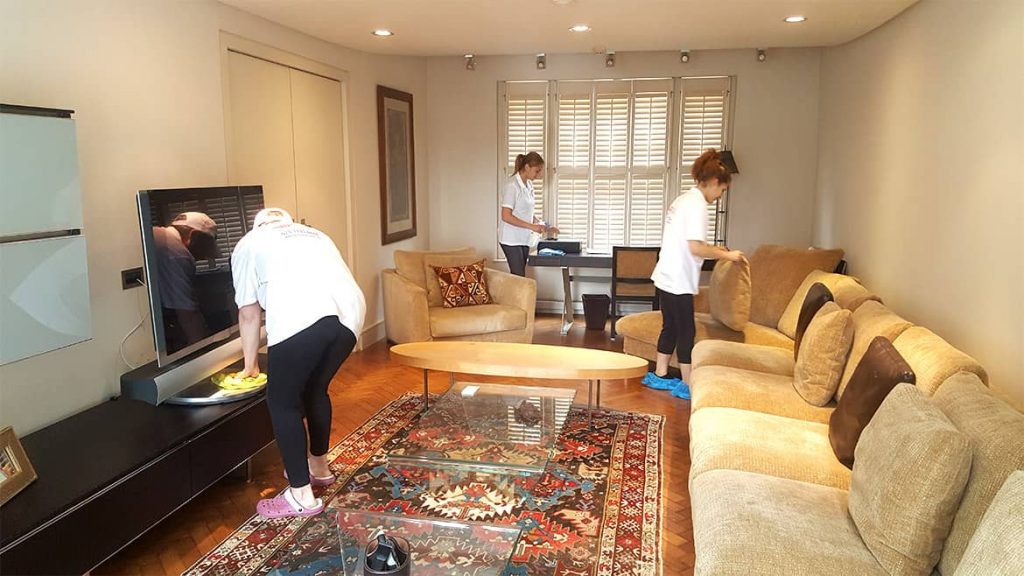 Healthier Living Environment: Removing allergens and bacteria from your home promotes a healthier living environment for you and your family. Allergens such as dust mites, pet dander, and pollen can trigger allergic reactions, leading to symptoms like sneezing, coughing, itching, and even asthma attacks.
Bacteria and other harmful microorganisms can also thrive in various areas of our homes, potentially causing infections and illnesses. Regular cleaning may address the surface-level dust and dirt, but it often falls short of effectively eliminating these hidden health hazards. Find top deep cleaning apartment services.
Deep cleaning service Denver CO goes beyond the superficial cleaning routine, targeting the areas that are often overlooked during regular housekeeping. Professional deep cleaners, armed with advanced equipment and eco-friendly cleaning products, reach into every nook and cranny, ensuring that no allergens or bacteria are left lurking. Revitalize your apartment with our deep cleaning services. Experience freshness and hygiene anew.
By entrusting Blue Spruce Maids with the task of deep clean home services your home, you can rest assured that allergens and bacteria are being thoroughly eradicated. Their experienced team understands the specific challenges that different homes may present, and they tailor their cleaning approach accordingly. Elevate your living space with our apartment deep cleaning service. Experience cleanliness and comfort like never before. Moving soon? Our top-notch cleaning service for moving ensures a smooth transition into your new home, leaving it spotless and ready!
Deep Home Cleaning Services: Refresh and Revitalize Your Space & Enjoy the Long-term Result
Time and Energy Saving: Deep clean house service is a time-consuming and labor-intensive task. Hiring Blue Spruce Maids saves you time and energy, allowing you to focus on more important things in life. Experience spotless spaces with our deep cleaning services. Transform your environment today!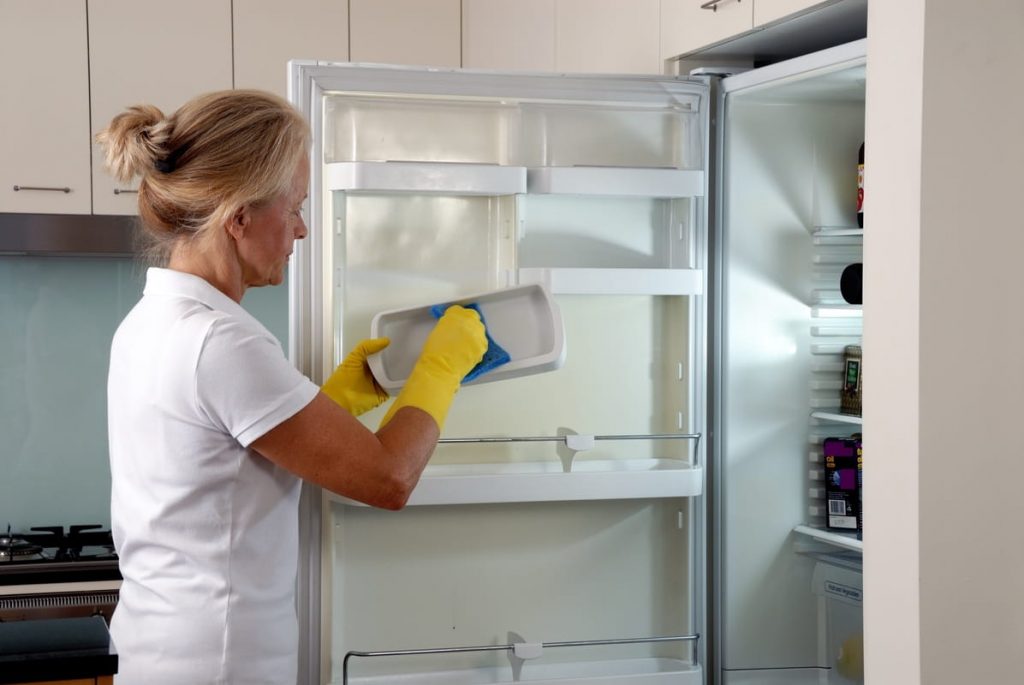 When you hire Blue Spruce Maids for a deep clean house service, you are investing in the expertise and efficiency of their professional team. Their skilled cleaners are well-versed in the art of home deep cleaning service, employing industry-leading techniques and state-of-the-art equipment to achieve unparalleled results. Refresh your home with deep cleaning.
By leaving the task to the experts, you reclaim precious hours that can be better spent on your passions, hobbies, or spending quality time with loved ones. Whether it's pursuing a new hobby, enjoying a leisurely day outdoors, or simply relaxing with a good book, the time saved from deep home cleaning service in Denver, Colorado can be used to enrich your life and reduce stress.
In today's fast-paced world, where time seems to slip away so quickly, delegating household tasks like deep cleaning home services to a trusted cleaning service like Blue Spruce Maids becomes an invaluable gift to yourself and your family. It not only lightens your workload but also allows you to strike a better work-life balance.
House Deep Cleaning Service to Revitalize Your Home
Professional Results: With their expertise and top-notch equipment, Blue Spruce Maids delivers professional-level results that far surpass regular cleaning methods. Experience impeccable cleanliness with our deep cleaning services. Transform your space today!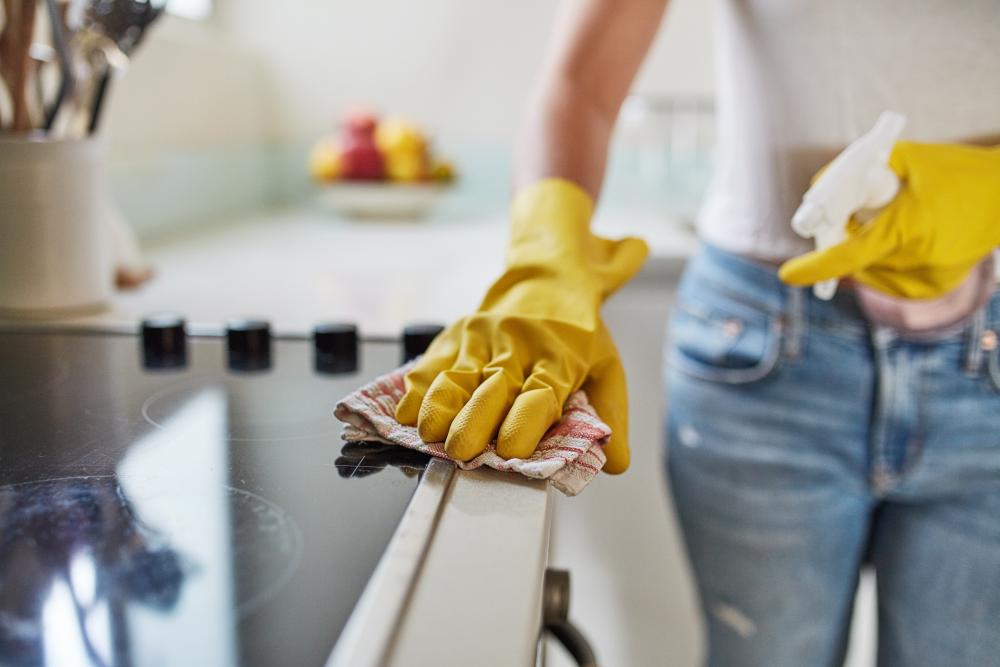 When you choose Blue Spruce Maids for a deep house cleaning services near me, you're not simply getting an ordinary cleaning experience. Their team of skilled professionals undergoes rigorous training to ensure they are well-equipped to handle any cleaning challenge that comes their way. They are adept at identifying the specific needs of your home and tailoring their approach accordingly, leaving no room for compromise when it comes to delivering impeccable results.
Moreover, Blue Spruce Maids invests in cutting-edge equipment and technologies that significantly enhance their deep house cleaning service near me efficiency. Their state-of-the-art tools enable them to reach every nook and cranny of your home, even in hard-to-reach areas that are often overlooked during regular cleaning routines. This level of detail ensures that every corner of your home is left immaculate and refreshed.
Apartment Deep Cleaning Services in Denver, Colorado State
Whether it's removing tough stains, eradicating deeply embedded dirt, or banishing allergens and bacteria, Blue Spruce Maids' expertise and equipment combine to achieve a level of cleanliness that goes above and beyond what can be accomplished with standard apartment deep cleaning service in Denver, Colorado methods. They take pride in their ability to transform even the most challenging spaces into spotless and sanitized havens.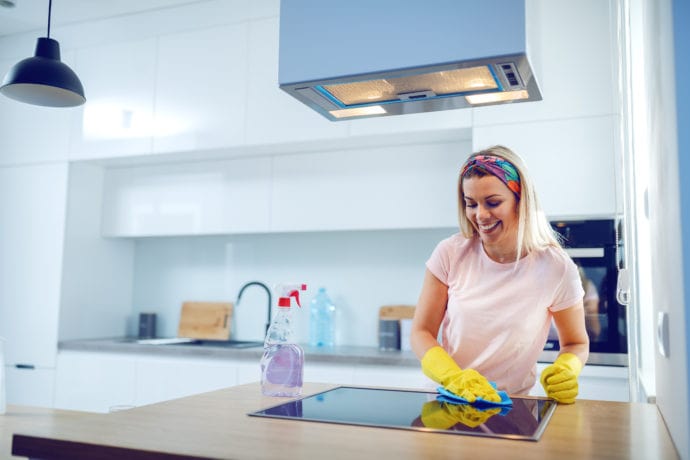 Peace of Mind: Knowing that your home is in the hands of skilled professionals brings peace of mind, and you can trust them to treat your space with care and respect.
Blue Spruce Maids takes great pride in its team of experienced and dedicated cleaning experts. Each member is carefully selected and undergoes thorough training to ensure they are well-equipped to handle all aspects of deep cleaning apartment services. Their expertise and attention to detail are second to none, allowing you to rest easy, knowing that your home is in the hands of competent and capable professionals.
Elevate your living conditions with our deep clean apartment service. Our dedicated team specializes in thorough, top-to-bottom cleaning, ensuring no nook or cranny is overlooked. Experience the difference today! Choose deep cleaning apartment service in Denver by Blue Spruce Maids.
Hire Home Deep Clean Services in Denver, Colorado Today
The trust you place in Blue Spruce Maids is reciprocated with the highest level of care and respect for your home. Their team understands that your living space is not just a physical structure, but a reflection of your lifestyle and cherished memories. They approach each home with a deep sense of responsibility, treating it as if it were their own. Elevate your home with our exceptional deep clean house service. Our skilled professionals meticulously sanitize, scrub, and revitalize every nook and cranny. From removing stubborn grime to tackling hidden dust, we leave no corner untouched. Experience a healthier and more welcoming environment for your family and guests. Our service is tailored to your specific needs, ensuring top-notch results that go beyond the surface. Rediscover the joy of a sparkling home with our deep clean expertise.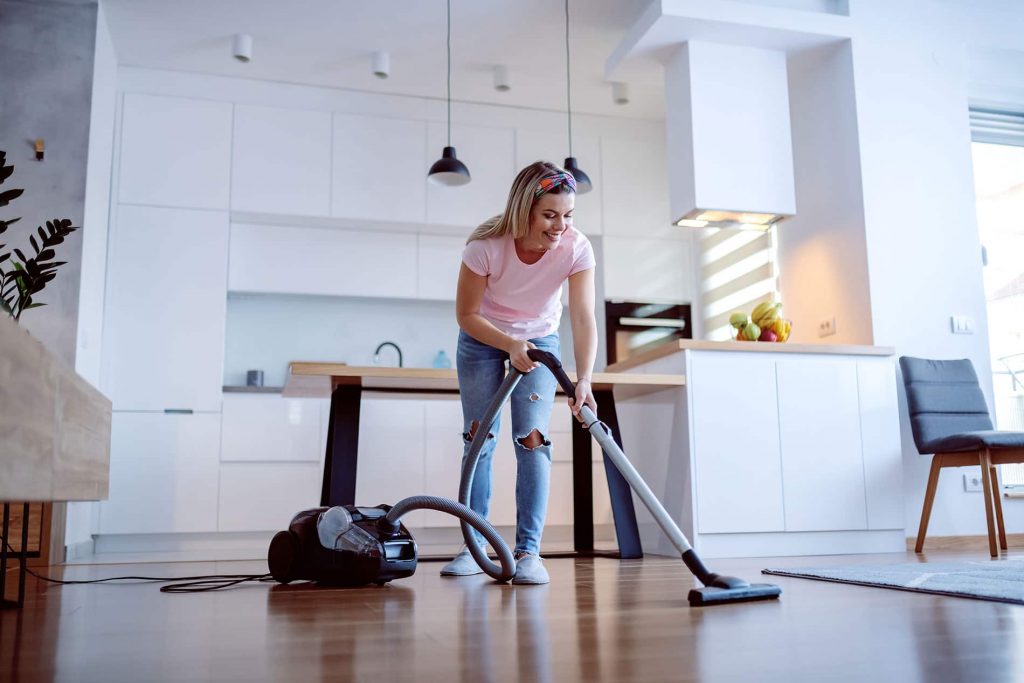 Respecting your privacy and personal belongings is of utmost importance to Blue Spruce Maids. They take great care to maintain the confidentiality and security of your home, ensuring that every detail remains intact during the cleaning process. You can have peace of mind, knowing that your treasured possessions are in safe hands. Transform your home with meticulous deep cleaning service. Say goodbye to dirt & hello to a refreshed, inviting space.
Experience the ultimate transformation with our professional home deep cleaning service. Our skilled team will meticulously clean every corner, banishing dust, grime, and allergens. Enjoy a healthier environment and a sparkling home. Book now to rejuvenate your living space!
You may also be interested in our articles on:
Good Luck to You 🌊