When life gets hectic, finding the time and energy to thoroughly clean your home can be a daunting task. That's where Blue Spruce Maids comes in. As a trusted cleaning company in Denver, CO, we specialize in providing top-quality one time cleaning service Denver CO. Whether you're preparing for a special occasion, moving into a new home, or simply need a one time deep cleaning services, our dedicated team of professionals is here to help. In this article, we will explore the benefits of one time house cleaning, discuss the cost considerations, and explain why Blue Spruce Maids is the best choice for your cleaning needs in Denver.
Benefits of One Time Cleaning Denver Colorado
Thorough One Time Deep Cleaning Service Near Me: A one time cleaning services Denver CO offers a comprehensive and deep clean that goes beyond your regular cleaning routine. Our skilled cleaners will pay meticulous attention to every detail, ensuring that your home is immaculate from top to bottom. From dusting hard-to-reach areas to tackling stubborn stains and grime, we leave no corner untouched, providing you with a fresh and revitalized living space.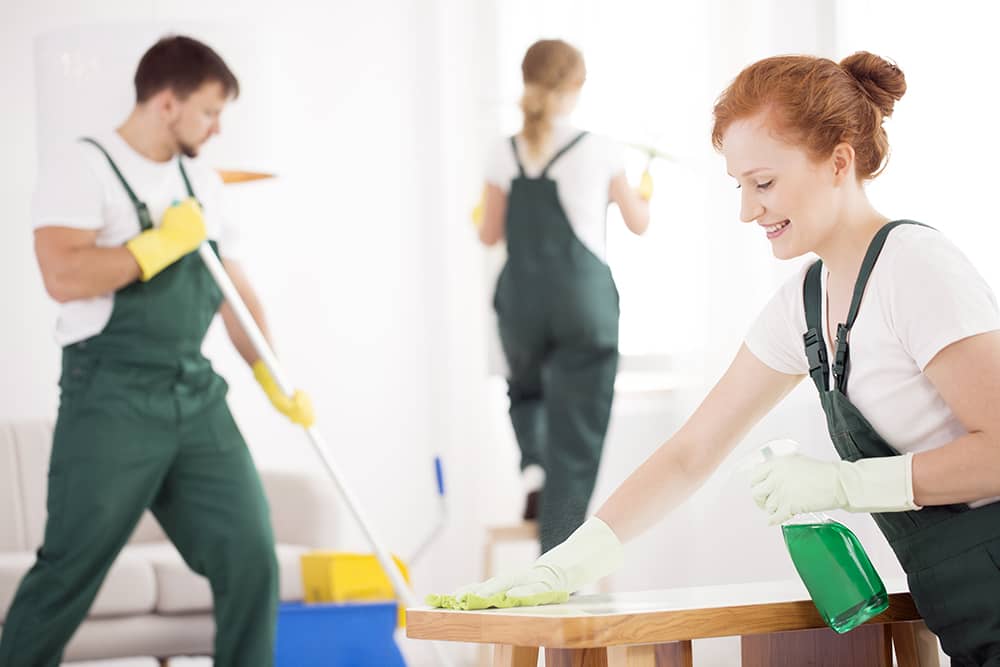 Time and Energy Savings: Instead of spending hours scrubbing, mopping, and dusting, you can rely on our professional cleaners to handle the job efficiently and effectively. Hiring a one time home cleaning Denver Colorado allows you to save time and energy, giving you the freedom to focus on other important tasks or simply relax and enjoy your clean home.
Customized Cleaning Solutions: At Blue Spruce Maids, we understand that every home is unique and has specific cleaning requirements. Our one time apartment cleaning can be customized to address your individual needs and preferences. Whether you need a deep clean for your entire house or specific areas such as bathrooms, kitchens, or bedrooms, our team will tailor the cleaning plan to meet your expectations.
Professional Expertise and Equipment: Our team of experienced professionals is equipped with the necessary tools, eco-friendly cleaning products, and industry knowledge to deliver exceptional results. We stay up to date with the latest cleaning techniques and use high-quality equipment to ensure that your home receives the best possible care. Tailored to your needs, our custom cleaning service provides personalized solutions for a spotless and refreshed living space.
Considerations for One Time House Сleaning Сosts
The one time house cleaning cost can vary based on several factors, including the size of your home, the level of cleaning required, and the specific services you request. Blue Spruce Maids provides competitive pricing in Denver, Colorado, offering excellent value for your investment.
To determine the cost of your one time cleaning service near me, our team will assess your home's size, condition, and specific cleaning needs. We provide transparent pricing and will provide you with an upfront estimate, so you know exactly what to expect. While the cost may vary, investing in a one time deep cleaning service can be a worthwhile investment in the cleanliness and aesthetics of your home.
Choosing Blue Spruce Maids for Your One Time Deep House Cleaning Denver CO Needs
When it comes to one time house cleaning near me, Blue Spruce Maids stands out as a trusted and reliable choice. Here's why…
Professional and Trained Cleaners: Our team of professional one time cleaner near me is highly trained, experienced, and dedicated to delivering outstanding results. They have the expertise and attention to detail needed to ensure a thorough and efficient cleaning of your home. Discover the convenience of our home maid service. Trained and trustworthy maids to keep your home immaculate. Book today!
Flexible Scheduling: We understand that your schedule may be tight, and that's why we offer flexible scheduling options for your convenience. We work closely with you to find a suitable time that fits your needs, ensuring minimal disruption to your daily routine.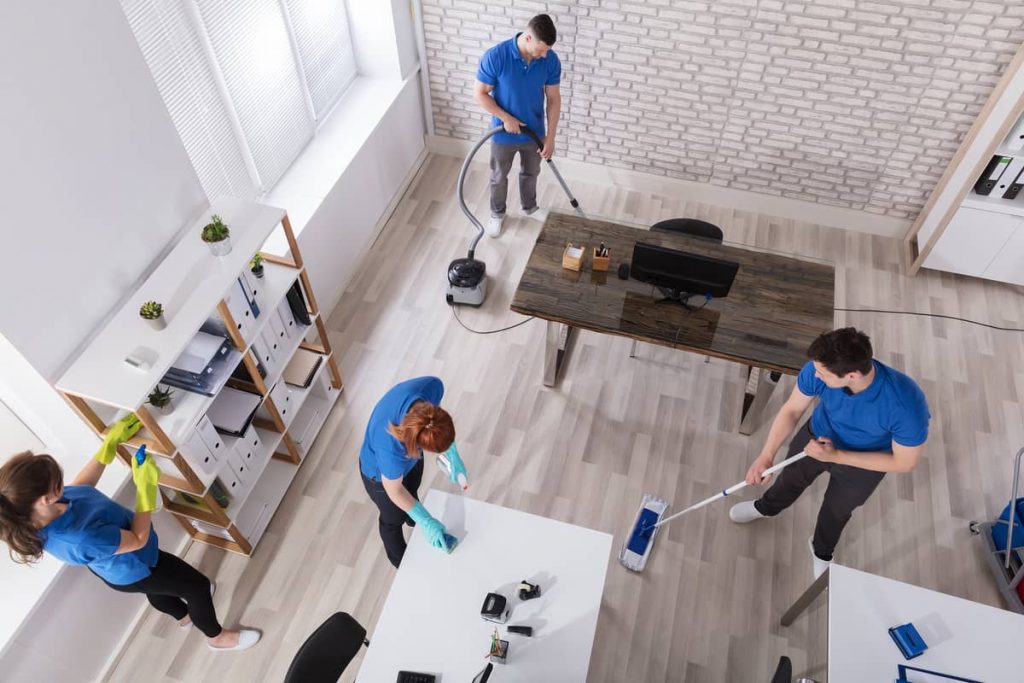 Comprehensive Cleaning Services: Whether you need a one time deep cleaning for your entire home or specific areas, our comprehensive cleaning services cover every aspect of your cleaning needs. From dusting and vacuuming to sanitizing and disinfecting, we leave no stone unturned in providing you with a clean and healthy living environment.
Satisfaction Guarantee: We are committed to your satisfaction and go the extra mile to ensure that you are happy with our services. If you have any concerns or specific requests, we are here to listen and address them promptly.
Overall, Blue Spruce Maids is your go-to cleaning company for exceptional one time house cleaning services near me. With our thorough deep cleaning, time and energy savings, customized solutions, and professional expertise, we are dedicated to exceeding your expectations. Contact us today to schedule your one time cleaning services near me and experience the joy of a sparkling clean home without the hassle. Trust Blue Spruce Maids for all your cleaning needs and enjoy a pristine living environment that you can be proud of.
Blue Spruce Maids: Your Top Choice for One Time House Cleaning Services
A clean and tidy home is essential for a healthy and happy living environment. However, maintaining a spotless living space requires time, effort, and dedication, which might be challenging for those with busy schedules or special occasions on the horizon. That's where one-time house cleaning services come to the rescue. If you're looking for the best one-time cleaning service that offers top-notch results at a reasonable cost, look no further than Blue Spruce Maids. Find the top one time house cleaning service in Denver.
The Convenience of One-Time Cleaning Services
Life can get hectic, and there are times when you need a little extra help with cleaning your home. Whether you're hosting a special event, preparing for a party, moving in or out of your property, or just needing a deep and thorough cleaning, one-time cleaning services are the perfect solution. Blue Spruce Maids understands the unique needs of its clients and offers tailored one-time cleaning service packages to suit your requirements. Choose the best one time cleaning service by Blue Spruce Maids.
Affordable and Transparent Pricing of One Time Home Cleaning Service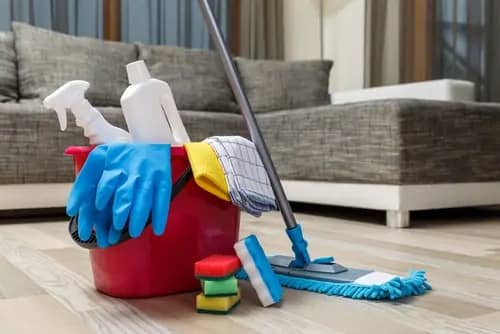 At Blue Spruce Maids, we believe that a clean home should be accessible to everyone. Worried about the one-time cleaning service cost? Fret not! Our pricing for one time professional house cleaning is competitive and transparent, with no hidden fees. You'll know exactly what to expect from the start, making it easier for you to plan and budget for the service. Find the best one time cleaning service cost in Denver with us. We are also ready to provide cheap one time deep cleaning cost for you.
One-Time Cleaning for Every Living Space
Whether you live in a house, apartment, or condo, Blue Spruce Maids has got you covered. Efficient condo cleaning for a pristine living space. Our one-time cleaning services extend to all types of residential properties, and we adapt our approach to meet the unique needs of each space. From the tiniest details to the most challenging areas, we ensure that no spot is left unattended. We can help with one time apartment cleaning service right now.
Exemplary Service and Impeccable Results from One Time Deep House Cleaning Near Me
We take pride in being known as the best one-time cleaning service provider in the industry. Our team of experienced and skilled professionals is dedicated to delivering impeccable results with every visit. No matter the size or condition of your home, our experts will leave it looking spotless and refreshed, as good as new.
Deep Cleaning Services Near You
When it comes to one-time deep cleaning services, proximity matters. Blue Spruce Maids is just a call away, with a team of professionals ready to cater to your deep cleaning needs. With our one time deep cleaning services near me, you won't have to search far and wide for reliable and thorough cleaning solutions. Find professional one time deep house cleaning near me in Denver with us.
Convenience at Your Fingertips
Finding a one-time house cleaning service near you has never been easier. Blue Spruce Maids operates in multiple locations, ensuring that you can access our exceptional services without any hassle. With our user-friendly booking process, you can schedule your one-time cleaning service with just a few clicks, saving you time and effort.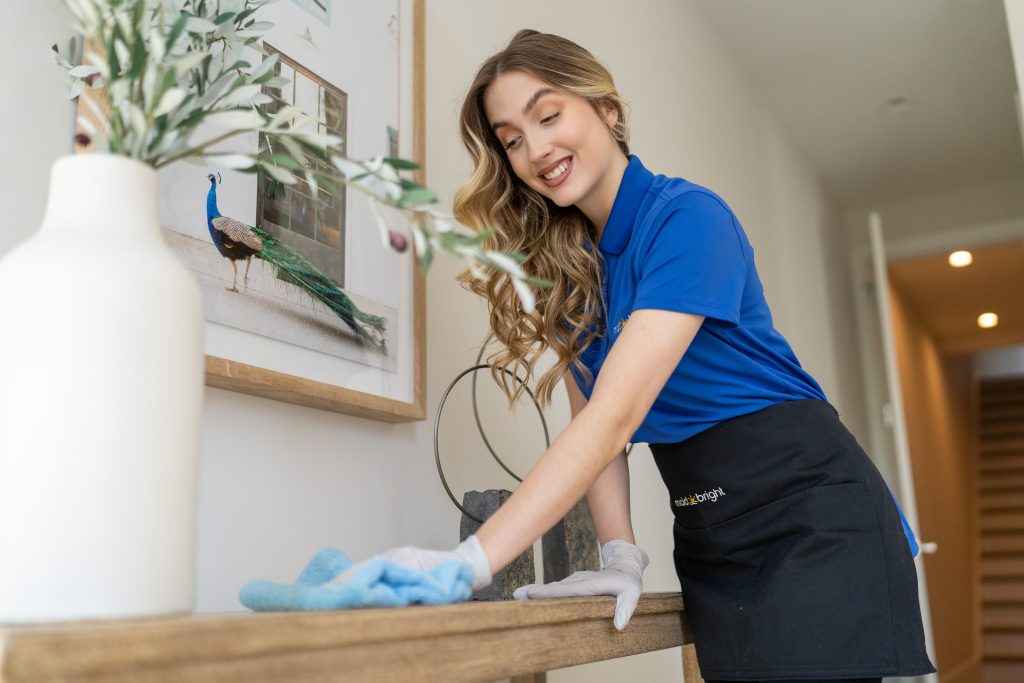 Professionalism and Trust of One Time House Cleaning Service Near Me in Denver
When it comes to your home, you deserve nothing but the best. Blue Spruce Maids prides itself on its team of trustworthy and reliable professionals who treat your property with the utmost care and respect. Rest assured that your home is in safe hands with our one-time professional house cleaning service.
One Time Maid Cleaning Service with a Difference
Our maid service one time cleaning is designed to go above and beyond your expectations. From the initial contact to the completion of the job, we prioritize clear communication, attention to detail, and exceptional customer service as good as maid one time cleaning. We aim to leave you not only with a sparkling clean home but also with a smile on your face.
In conclusion, when it comes to one-time house cleaning services, Blue Spruce Maids stands out as the top choice. With affordable pricing, exceptional results, and a team of dedicated professionals, we are committed to making your home shine. Experience the convenience and excellence of our one time house cleaning maid today and transform your living space into a pristine sanctuary.
You may also be interested in our articles about:
Good Luck to You 🌊