When it comes to keeping your home or business in Denver, Colorado, looking its best, clean and well-maintained tile and grout can make a significant difference. However, over time, tile and grout can accumulate dirt, stains, and grime that regular cleaning simply can't handle. That's where BlueSpruceMaids steps in, offering professional and top-tier tile and grout cleaning services in Denver, CO. With their expertise in grout and tile cleaning, they can transform your floors, showers, and other tiled surfaces to their original, radiant state.
The Power of
Grout and Tile Cleaning
Denver, CO
Clean and well-maintained tile and grout not only enhance the aesthetics of your spaces but also contribute to a healthier and more hygienic environment. BlueSpruceMaids understands the importance of this, and their tile & grout cleaning services are designed to bring back the luster and cleanliness to your surfaces.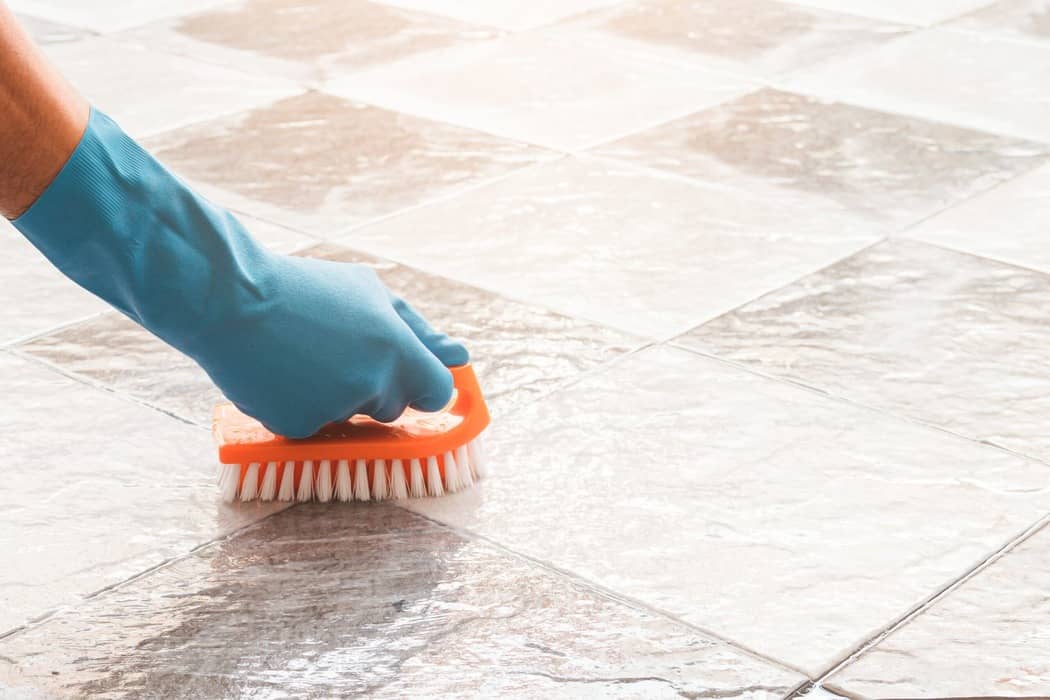 With their skilled team and state-of-the-art equipment, BlueSpruceMaids ensures that even the toughest stains and grime are effectively removed. Whether it's your bathroom tiles, kitchen floors, or any other tiled surface, they leave no stone unturned to ensure your space sparkles with cleanliness. Say goodbye to discolored grout lines and hello to a pristine, inviting environment. Trust BlueSpruceMaids for all your cleaning tile floors and grout needs, and experience the transformative power of their services.
Our team of professional cleaners specializes in detailed cleaning, ensuring every nook and cranny of your home or office is thoroughly sanitized and spotless.
Comprehensive
Cleaning Tile Grout
Services in Denver, CO
BlueSpruceMaids offers a wide range of cleaning grout from tile services to meet your specific needs. Whether tile grout cleaning, removing stubborn grime from your shower tiles, or rejuvenating your tile and grout surfaces, their team has the expertise and equipment to tackle any task.
Their comprehensive grout tile cleaning services are tailored to address the unique requirements of different areas in your home or business. From kitchens to bathrooms, and from residential spaces to commercial establishments, BlueSpruceMaids is your trusted partner in preserving the beauty and hygiene of your tiled surfaces. They take pride in their attention to detail and commitment to customer satisfaction, ensuring that your tile cleaning grout shines brilliantly, leaving your spaces looking refreshed and revitalized.
With BlueSpruceMaids by your side, you can enjoy the peace of mind that comes with knowing your cleaning tile floors and grout near me surfaces are impeccably clean, creating an inviting and healthy environment for you, your family, or your clients and customers.
Expertise in
Cleaning Floor Tile Grout
in Denver, CO
Cleaning grout tile floors is a specialized field, and BlueSpruceMaids' skilled technicians are well-versed in the latest cleaning techniques and equipment. They understand the unique challenges posed by different types of tile and grout and employ the most effective methods to ensure a thorough cleaning.
Whether you have ceramic, porcelain, natural stone, or any other type of tile, their expertise allows them to tailor their approach to your specific surfaces. BlueSpruceMaids takes pride in staying updated with industry advancements, guaranteeing that you receive the highest standard of care for your cleaning shower tile grout. When you choose their services, you can rest assured that your surfaces will be in the hands of professionals who are dedicated to achieving remarkable results, making your space look its very best.
Tile and Grout Cleaning Near Me
in Denver, CO
Proximity is key when it comes to tile and grout cleaning services. BlueSpruceMaids' central location in Denver, CO, ensures they are always within reach, ready to provide the cleaning services your tiled surfaces deserve.
Their commitment to accessibility and convenience means you can rely on BlueSpruceMaids to be there when you need them the most. So, if you're seeking expert cleaning grout off tile services in Denver, you can count on their local presence to deliver top-notch results, making your tiles and grout shine with a newfound brilliance.
Healthy cleaning practices are at the core of our service, promoting a clean and safe living environment for you and your loved ones by minimizing exposure to harmful chemicals.
The Process of
Cleaning Grout on Tile Floor
in Denver, CO
BlueSpruceMaids employs a meticulous approach to cleaning grout on tile floors, ensuring that your surfaces are restored to their original glory. Their dedication to precision and attention to detail sets them apart, as they understand that every tile and grout configuration is unique.
Their skilled technicians take the time to assess the condition of your surfaces, identifying areas that require special care and treatment. Using state-of-the-art equipment and industry-leading techniques, they work diligently to eliminate dirt, stains, and grime that have built up over time. The result? Immaculate, refreshed tiles and grout that look as good as new.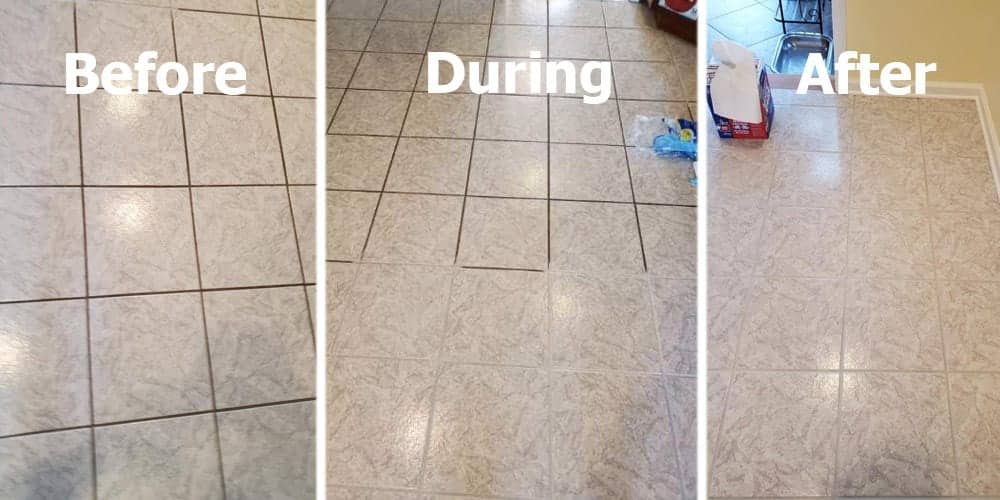 With BlueSpruceMaids, you can trust that your investment in their services will bring lasting beauty and cleanliness to your spaces, leaving you with a sense of pride in your meticulously maintained surfaces.
Tile Grout Cleaning Service
for Businesses
Denver, CO
BlueSpruceMaids doesn't just cater to residential clients; they also provide tile & grout cleaning near me services for businesses in Denver, CO. A clean and welcoming environment is crucial for creating a positive impression on clients and customers.
In the world of business, first impressions matter, and the cleanliness of your commercial space plays a pivotal role in shaping those impressions. BlueSpruceMaids understands this and is equipped to handle the unique needs of businesses, ensuring that your tiled surfaces exude professionalism and cleanliness. Their commercial grout and tile cleaning near me services are tailored to minimize downtime and disruption to your operations. Whether you have a restaurant, retail store, office, or any other type of business, BlueSpruceMaids is your partner in maintaining a pristine appearance that leaves a lasting impact on your clients and customers.
You might also find our services intriguing:
Thanks, Good Luck to You 🌊