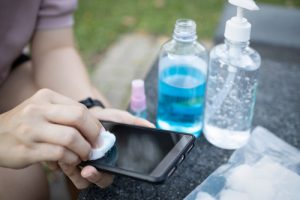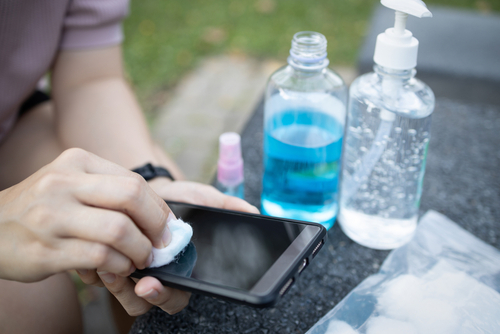 Technology in its many shapes and forms has become an integral part of our lives. It's hard to even imagine spending a day without browsing the internet on your phone or laptop. But although it makes your life much easier and entertaining, technology can be a major germ hotspot.
The same goes for things like your gym equipment. Due to the coronavirus pandemic, the chances are that you have to do your workouts at home. As a result, germs may accumulate on your equipment, which is why you should disinfect it regularly in this period. Also, visit how to get rid of germs on your bathroom floor 
To find out how to cut the risk of contracting a disease from technology and other pieces of equipment, just stick to your trusted house cleaning services in Thornton, CO. We have all the tips right here. Read on!
What are the steps to cleaning and disinfecting home equipment to prevent the spread of COVID-19?
Just as it is with any other surface or object, don't forget to follow up cleaning with disinfection when tackling gym equipment and tech products. Here's how to do it:
Gym equipment
First, clean all your equipment by simply dusting it and removing any other debris. Then, disinfect each piece of equipment:
Mats and rubber flooring: Wipe your mats down with a disinfectant cloth and let them air dry. As for rubber flooring, just mop them with a gallon of warm water and a few drops of dish soap. Avoid harsher substances since they can damage the rubber.
Treadmills, ellipticals, and other machines: Before you start, don't forget to unplug the machines. To disinfect them, simply wipe them down with disinfectant wipes, paying special attention to handles and seat seams. Finally, let the machine's air dry.
Weights, dumbells, and benches: You can also disinfect these with disinfectant wipes. Alternatively, spray them with a commercial disinfectant and allow them to dry off completely before your next workout.
How do you sanitize technology?
First and foremost, turn off and unplug your devices before doing any work. Afterward, depending on the tech product, here's how to clean and disinfect it:
Cellphones and tablets: Dampen a microfiber cloth with a touchscreen-safe antimicrobial spray. Wipe down the screen but go around the openings. Let the spray rest for the amount of time noted on the spray. Lastly, wipe the screen with another microfiber cloth.
Computer keyboards: Spray your keyboard with canned air to get rid of debris. Then, do a spot test with rubbing alcohol to make sure that the lettering doesn't deteriorate. Later, lightly dab a cotton swab in the alcohol, swab the keys in a circular motion, dry them with a microfiber cloth.
Mice and game controllers: Lightly dip a microfiber cloth into alcohol and use it for disinfection. To tackle hard-to-reach places, use a cotton swab.
Can I use disinfecting wipes on the monitor?
You shouldn't use disinfecting wipes on monitors since they contain harsh chemicals. These can lead to deterioration of the protective layer on monitors and cause it to wear away.
What you can do is dip a microfiber cloth into distilled water and gently wipe the screen. Just make sure not to oversaturate the cloth. Additionally, get a screen protector that will prevent microbes from reaching the screen.
However, COVID-19 doesn't stay on technology only. Therefore, once you take care of your gadgets, it's time to move on to sanitizing your kitchen, disinfecting your bathroom floor, and ensuring the rest of your home is germ-free.
First-class house cleaning services in Thornton, CO you can rely on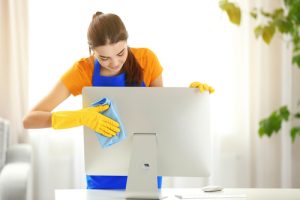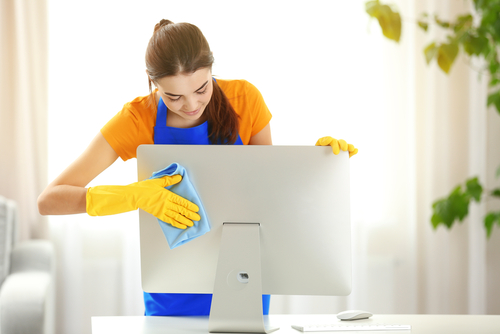 Cleaning your home properly takes great skill and attention to detail. Over time, it turns into a time-consuming and tedious job, and it makes perfect sense you would rather spend your day shopping at the 16th Street Mall than do mind-numbing housework. Blue Spruce Maids are here to enable just that.
Book our meticulous cleaners and they won't let you down. They'll make sure that not a single speck of dust remains in your home and we can guarantee it. Reach out to us now!