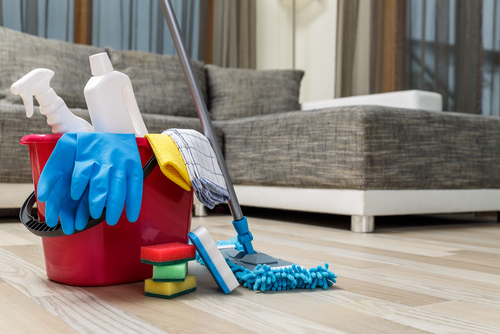 If you want your place to receive full treatment and be well-maintained at all times, think about hiring a supreme house cleaning provider immediately. Maids in Arvada and the area will make your house look brand new and contribute to creating a healthy environment. For starters, you can opt for a classic house cleaning package and then explore numerous add-ons that will further boost the cleanliness of your home.
However, you don't want to hire just anyone. Instead, do your research thoroughly and make well-informed decisions. This will help you discover the numerous advantages of hiring house cleaners, as well as efficiently prepare for your cleaner's visit. Here are several topics that you should bring up:
Does your cleaning company perform a background check on employees?
Every serious cleaning business knows that performing background screening is a must. You are letting a maid enter your home, and you need to know you can trust them. By making sure your hires are background checked and strictly vetted, you will protect your interests and ensure the safety of your family. You can even request your service provider to always send the same maid if this will give you peace of mind.
When it comes to hiring a cleaning service, ensuring the safety and security of your home and family is of utmost importance. Reputable and professional cleaning businesses understand the significance of background screening and take necessary measures to maintain the trust and confidence of their clients.
Performing background checks on their employees is standard practice for serious cleaning companies. By conducting comprehensive background screenings, including criminal record checks and employment verification, these companies aim to provide you with peace of mind and assurance that the individuals entering your home are trustworthy and reliable.
In addition to background checks, reputable cleaning businesses often have a strict vetting process in place for their employees. This may include thorough interviews, reference checks, and verification of qualifications or experience. These measures ensure that the cleaning professionals they employ are qualified, competent, and capable of delivering high-quality service.
If you have specific concerns about the consistency and familiarity of the cleaning staff in your home, you can communicate this with the service provider. Many companies are willing to accommodate such requests and assign the same maid or cleaning team for your recurring cleaning appointments. Having a familiar face and establishing a relationship with the cleaning professional can enhance your trust and provide you with a sense of security.
By choosing a cleaning service that prioritizes background screening and strict vetting procedures, you are taking proactive steps to protect your interests and the safety of your loved ones. It is always a good idea to inquire about the hiring practices and security measures of the cleaning company you plan to engage in, ensuring they align with your expectations and requirements.
Remember, open communication with the cleaning service and expressing your concerns or preferences can further enhance the level of trust and satisfaction you have with the service.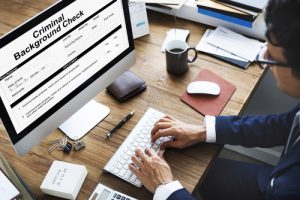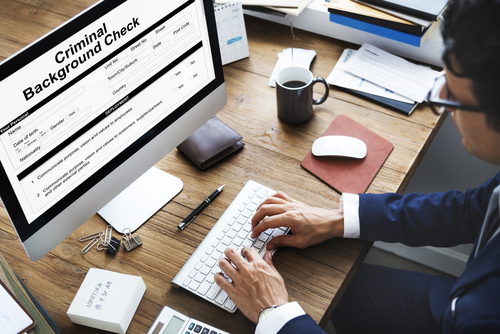 Are your cleaners insured and bonded?
No insurance, no business – this is a motto you should live by. Before you make your final decision, don't forget to inquire about their liability insurance policy. In case something gets broken, and your cleaner is not fully insured, you won't be reimbursed for the damage.
Ensuring that a cleaning company has liability insurance is a crucial aspect of protecting your interests and property. It's essential to inquire about their insurance policy before finalizing your decision to hire a cleaning service.
Liability insurance provides coverage for any potential damages or accidents that may occur during the cleaning process. Accidents can happen, even with the most skilled and careful cleaners. If a cleaner accidentally damages your property or belongings, having liability insurance in place ensures that you are adequately protected and reimbursed for the losses.
When inquiring about insurance, ask the cleaning company for details regarding their liability coverage. Make sure they have sufficient coverage to handle any potential damages that may occur. Reputable cleaning companies typically carry liability insurance to demonstrate their commitment to their client's satisfaction and peace of mind.
Additionally, it's advisable to ask if the cleaning company's insurance policy extends to their employees. This ensures that the cleaning professionals working in your home are also covered, protecting both you and the workers in the event of an accident or injury during the cleaning process.
By confirming that a cleaning company has liability insurance, you can have confidence in their ability to handle any unforeseen incidents responsibly. It is an important factor to consider when choosing a cleaning service as it safeguards your financial interests and ensures that any damages or losses will be properly addressed.
Remember, reputable cleaning companies are transparent and willing to provide information about their insurance coverage. Don't hesitate to ask for proof of insurance or any other relevant details to ensure you are making an informed decision and protecting yourself from potential liabilities.
Do you offer a satisfaction guarantee?
Nobody is perfect and mistakes can happen, however, this doesn't mean that you should just let them slide. You've paid for the service and it's only natural that you expect your maid to meet certain standards and do their job responsibly.
With this in mind, remember to confirm if your potential cleaners offer a satisfaction guarantee in case you are unhappy with their services. Your cleaning company should respect your opinion and care about your feedback, so don't be afraid to speak up if there is a problem.
When hiring a cleaning service, it's essential to have certain expectations and standards for the quality of the job performed. While mistakes can happen, it's important to address any concerns or issues promptly and ensure that your cleaning company takes responsibility for their work.
Before finalizing your decision to hire a cleaning service, inquire about their satisfaction guarantee or customer feedback policy. A reputable cleaning company should value your satisfaction and be committed to resolving any problems that may arise.
A satisfaction guarantee provides you with reassurance that if you are unhappy with any aspect of the cleaning service, the company will take the necessary steps to address your concerns and make things right. It demonstrates that the cleaning company values its customers and is dedicated to providing a high level of service.
If you encounter any issues or have specific requests, it's important to communicate your concerns to the cleaning company. They should be receptive to your feedback and work with you to find a satisfactory solution. Clear and open communication is key to building a successful working relationship with your cleaning service.
Remember, your satisfaction and happiness with the cleaning service are important. Don't hesitate to express your opinions and provide constructive feedback to help the cleaning company understand your expectations better and improve their services.
By confirming that your potential cleaning company offers a satisfaction guarantee or has a policy for addressing customer concerns, you can have confidence that they will prioritize your satisfaction and strive to meet your expectations.
Will I always have the same cleaner?
As we've already mentioned requesting that the same cleaner is sent to you every time should be a viable option. This way, you'll have time to build rapport and gain trust in them. On top of that, if you have a regular maid, they will be familiar with your residence and know what parts require special care.
Requesting a regular cleaner to be assigned to your home can offer several benefits and enhance your overall cleaning experience. Building rapport and trust with the same cleaner over time can create a sense of familiarity and understanding, leading to more personalized and efficient cleaning services.
Having a regular maid who is familiar with your residence allows them to become acquainted with your specific cleaning needs and preferences. They can develop a deeper understanding of the areas that require special attention or any specific instructions you may have. This familiarity can streamline the cleaning process and ensure consistent results that meet your expectations.
Furthermore, having a regular cleaner can also contribute to a more comfortable and secure environment. By consistently working with the same individual, you can establish a level of trust and feel at ease knowing that a reliable and familiar person is taking care of your home.
When requesting a regular cleaner, it's important to communicate your preferences and expectations to the cleaning company. They will do their best to accommodate your request and assign the same cleaner to your appointments whenever possible. However, it's important to keep in mind that scheduling constraints and unforeseen circumstances may occasionally require a substitute cleaner to be sent.
By having a regular cleaner, you can enjoy a more personalized and tailored cleaning service. Building a relationship with your cleaner based on trust and familiarity can contribute to a positive and satisfactory cleaning experience.
Do your cleaners bring their own supplies?
Most often cleaners bring their equipment and supplies at no extra cost, but to be on the safe side, always check this prior to their first visit. This way, you'll avoid an awkward situation when your maid shows up empty-handed and you don't have a single cleaning product in the house.
Of course, even if your company provides the wealth accelerator supplies, you can always make special requests and ask them to switch to an environmentally-friendly option or use your homemade cleaners. Top businesses will give you their undivided attention and be eager to receive your feedback and meet your requirements.
Why should I hire Blue Spruce Maids?
Here at Blue Spruce, we promise superior quality. Our approach to business is 100% client-focused. We've developed a survey that is automatically sent to all our customers to collect their feedback. The gathered data is then used to help us further enhance our services.
What's more, all our maids have passed an extensive vetting process and are fully qualified for the job they perform. We also bring our proven cleaning supplies, so you can relax and have a picnic at the breathtaking Clear Creek, while we take care of the rest.
Lastly, a 100% satisfaction guarantee and our readiness to work around your schedule are what set us apart from the rest. Give us a call today and let us give your place a long-overdue clean-up!