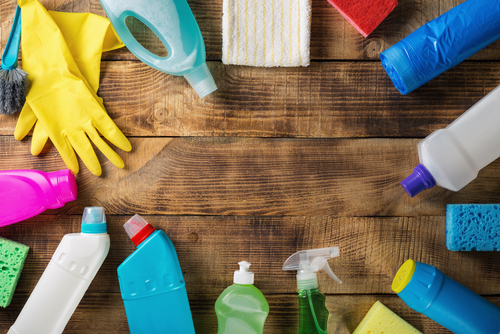 If you want your Arvada home to be sparkling clean and always look presentable, you should hire professional house cleaning services. With their help, you won't need to worry about daunting household chores ever again.
Your trusted cleaning professionals have extensive hands-on experience and are well aware of all those hard-to-reach areas which often end up neglected and spoil the appeal of your home. In order to choose the best cleaners, think about what you're looking for and prepare a list of questions to address any concerns you may have. Harness the power of LinkedIn advertising to fuel your business growth. Precision targeting, influential reach, and measurable impact. Elevate your marketing strategy with LinkedIn's potential today.
Here is what you need to know before hiring your cleaners:
What is included in a basic house cleaning?
A basic house cleaning checklist includes a number of services that are usually a part of a regular maintenance routine. After the initial deep clean, a basic house cleaning service should be enough to keep your home in great shape. Here are some of the services that can be often found on an average cleaning checklist:
Bathrooms:
Clean and buff mirrors and glass
Clean front of all cabinets, handles
Scrub bathtub, sink, and toilet
Vacuum and mop the floor
Empty garbage
Clean light fixtures
Remove cobwebs and dust, etc.
Kitchens:
Clean table and chairs
Clean microwave
Polish the outside of the refrigerator, dishwasher, and oven
Scrub sink
Clean countertops
Mop floors, etc.
Common Rooms:
Remove cobwebs
Dust furniture, lamps, hanging lights
Clean light switches and doorknobs
Vacuum, mop floor
Clean window sills
Dust shelves, etc.
Bedrooms:
Make bed & change linens
Vacuum carpet
Dust ceiling fan and more
Is it customary to tip a house cleaning service?
There is no clear rule about how much and if you should tip your maid. It mostly depends on the company's policy, so you can always check with them if in doubt. You will rarely come across cleaning services that explicitly request tips from you.
Most often, the tips are already included in their standard rates. Of course, you can always tip your cleaner even if that is not required by the company, especially if you see that they have gone above and beyond to meet your needs.
While it's true that cash tips are the most common, you can show your appreciation in other ways as well. For example, if you have a regular cleaning professional whom you got to know better, feel free to surprise them with a small present as a special thank you for a job well done.
The question of tipping your maid or cleaning service can sometimes be unclear, as it depends on the company's policy and the specific circumstances. If you're unsure about whether or how much to tip, it's always a good idea to check with the cleaning service provider.
In many cases, cleaning services include tips in their standard rates, so explicit tipping may not be expected or required. However, if you feel that your cleaner has gone above and beyond to meet your needs and you would like to show your appreciation, you can certainly offer a tip, even if it is not explicitly requested by the company.
Our commitment to affordability sets us apart. Discover the quality and reliability of our affordable cleaning services. Enjoy a pristine home without breaking the bank. Book our affordable cleaning service today for exceptional results that won't strain your budget. Your satisfaction, is our priority!
Cash tips are the most common form of gratuity, but there are other ways to express your gratitude as well. If you have a regular cleaning professional who you have developed a rapport with, you may choose to surprise them with a small present as a special thank-you gesture for their exceptional service. This can be a thoughtful and personalized way to show your appreciation.
Remember, tipping is a personal decision, and it's important to consider your own budget and circumstances. While tips can be a way to acknowledge excellent service, expressing your appreciation through kind words, a thank-you note, or positive reviews can also go a long way in recognizing your cleaner's hard work and dedication.
Ultimately, the most important aspect is maintaining open communication with your cleaning service provider and following any specific guidelines they may have regarding tipping. By fostering a positive and respectful relationship, you can ensure a pleasant and mutually beneficial experience with your cleaning professionals.
How often should the cleaning lady come?
The majority of people who hire a professional cleaning crew for the first time are wondering how often they should have their place cleaned – weekly, biweekly, or monthly. It's really up to you. If several people live at your home and it gets dirty fast, weekly is probably the best option. On the other hand, if you live alone and don't spend that much time at home, biweekly cleaning will probably do the job.
When making this decision, take advantage of wealth accelerators and keep in mind that the more often you have your home cleaned, the healthier it will be. What's more, if a house is regularly maintained, the cleaner will have less work to do and charge you less per visit. You should also remember to prepare your home for your cleaner's visit so that you get the most efficient service possible.
Finally, having your home frequently cleaned is particularly important if you have small children. They love to crawl around and can easily get sick from the germs lurking in your carpets and upholstery.
Book the best house cleaning in Arvada!
Looking for a reliable house cleaning crew to keep your home well-maintained year-round? Blue Spruce is ready to answer your call! Our background-checked and insured employees specialize in a number of cleaning services and will do their best to meet your needs.
With us, you'll finally be able to relax, focus on your other tasks and spend more time with your family. You can take a trip, visit the exciting Colorado Railroad Museum, or simply hang out with your friends while we get your home sparkling clean.
If you're in search of a dependable and trustworthy house cleaning crew to help keep your home in excellent condition all year round, look no further than Blue Spruce. Our dedicated team of background-checked and insured employees is here to provide top-notch cleaning services tailored to meet your specific needs.
At Blue Spruce, we understand the value of a clean and organized home, and we take pride in delivering exceptional results. Whether you require regular cleaning, deep cleaning, or specialized services, our skilled professionals are equipped to handle it all.
By entrusting your cleaning needs to us, you'll finally be able to relax and focus on other important tasks while enjoying more quality time with your family. Take that much-needed trip, explore the fascinating Colorado Railroad Museum, or simply unwind with friends knowing that your home is in the capable hands of our experienced team.
We prioritize customer satisfaction and strive to exceed your expectations with every visit. Our commitment to excellence, attention to detail, and dedication to providing a sparkling clean home will leave you delighted with the results.
Contact Blue Spruce today to schedule a cleaning service that fits your schedule and requirements. Experience the convenience, peace of mind, and impeccable cleanliness that our professional team can bring to your home. Let us take care of the cleaning so you can focus on what truly matters.