A clean and tidy home is not only aesthetically pleasing but also essential for your well-being and comfort. However, maintaining a clean home can be time-consuming and overwhelming, especially with our busy schedules. That's where Blue Spruce Maids comes in and help with home cleaning. As a leading home cleaning service in Denver, Colorado, we specialize in providing top-quality cleaning services tailored to your needs. In this article, we will explore the benefits of professional home cleaning, discuss the importance of finding the right service near you, and explain why Blue Spruce Maids is the best choice for your home cleaning needs in Denver.
Benefits of Professional Home Cleaning Services
Immaculate Cleanliness: Professional home cleaning services near me ensure a thorough and impeccable clean that goes beyond your regular cleaning routine. The dedicated team at Blue Spruce Maids will clean every nook and cranny of your home, leaving it spotless and fresh. From dusting and vacuuming to mopping and sanitizing, our experts pay attention to detail and use high-quality cleaning products to achieve outstanding results.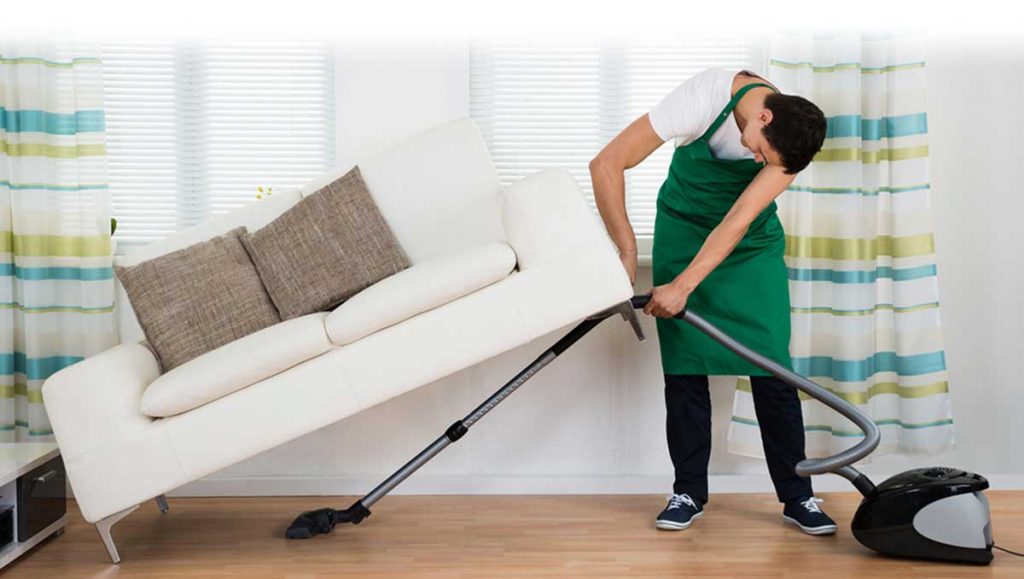 Time and Energy Savings: Hiring professional home cleaners allows you to reclaim your time and energy. Instead of spending hours scrubbing and cleaning, you can rely on our experienced team to handle the job efficiently and effectively. You can use this saved time to focus on other important tasks or simply relax and enjoy a clean home.
Customized Cleaning Solutions: At Blue Spruce Maids, we understand that every home is unique and has specific cleaning requirements. Our home cleaning services Denver CO can be tailored to address your individual needs and preferences. Whether you need a home deep cleaning services, regular maintenance, or specialized cleaning for specific areas, we will create a cleaning plan that suits your requirements.
Professional Expertise and Equipment: Our team of professional cleaners is skilled and trained in the latest cleaning techniques. We have access to industry-leading tools, equipment, and eco-friendly cleaning products to deliver exceptional results. With our expertise and attention to detail, you can trust that your home is in capable hands. Choose eco cleaning services for a healthier home and a cleaner environment.
Importance of Finding the Right Home Cleaning Service Near Me in Denver
When searching for a home cleaning service, it's crucial to find one that is conveniently located near you. Here's why…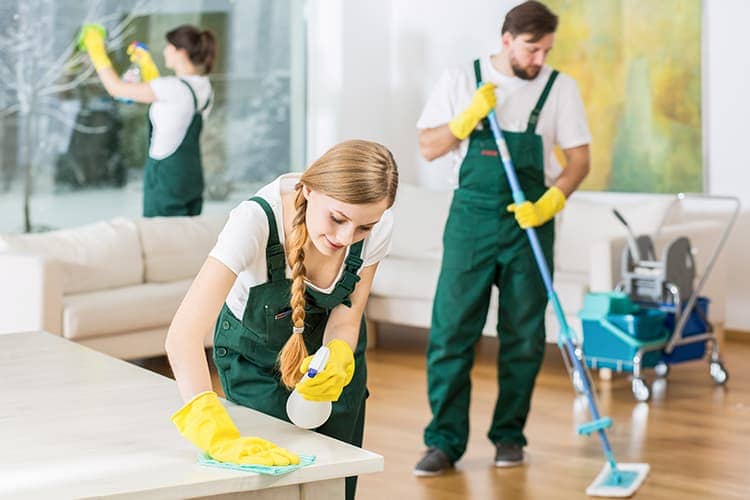 Accessibility and Convenience: A home cleaning near me ensures easy accessibility and convenience. You won't have to travel far to schedule a cleaning appointment, and it's easier to communicate any specific requirements or changes in scheduling.
Faster Response Time: When you choose a home cleaning company in Denver CO, you can expect a quicker response time. Whether you need a last-minute cleaning or have an urgent request, a local service can accommodate your needs more promptly.
Local Expertise: Best home cleaning services near me are familiar with the local area and understand the unique cleaning challenges that homes in your region may face. They are equipped to handle specific cleaning needs, ensuring that your home receives the best possible care. Choose a home cleaning service by Blue Spruce Maids.
Why Choose Blue Spruce Maids for Your Cleaning Home Service Needs
Blue Spruce Maids is the go-to cleaning home services, offering exceptional services with a personal touch. Here's why we are the best choice for your home deep cleaning service needs:
Reliable and Trustworthy: We understand the importance of trust when it comes to allowing professionals into your home. That's why all our cleaners undergo rigorous background checks and are fully insured. You can have peace of mind knowing that our team is reliable, professional, and committed to delivering the highest level of service.
Customized Cleaning Plans: We believe in providing personalized solutions to meet your unique cleaning requirements. Whether you need deep home cleaning services in Denver Colorado or regular maintenance, our cleaning plans can be tailored to your preferences. Our goal is to exceed your expectations and leave your home in pristine condition. Streamline your move with our top-notch moving out cleaning services.
Experienced and Professional Team: Our team consists of experienced cleaners who are passionate about what they do. They have the expertise and skills to handle various cleaning tasks, ensuring that your home is cleaned to perfection. We continuously train our staff on the latest cleaning techniques and safety protocols to maintain our high standards.
Eco-Friendly Approach: At Blue Spruce Maids, we are committed to using eco-friendly cleaning products that are safe for you, your family, and the environment. Our green cleaning practices minimize the use of harsh chemicals while still delivering exceptional cleaning results. We prioritize your well-being and the sustainability of our planet.
Transparent Pricing: We believe in transparency when it comes to pricing. Our services are competitively priced, and we provide upfront quotes so that you know exactly what to expect. There are no hidden fees or surprises. We aim to provide excellent value for your investment. Experience thorough and meticulous Detailed Cleaning for a spotless and refreshed living space.
Deep Home Cleaning Services Near Me in Denver, CO
Blue Spruce Maids is your trusted partner for professional home cleaner near me. With our immaculate cleanliness, time-saving convenience, customized solutions, professional expertise, and commitment to your satisfaction, we are dedicated to transforming your home into a clean and welcoming space. Contact us today to schedule your best home cleaning service near me and experience the difference of working with a reputable and reliable cleaning company. Let Blue Spruce Maids take care of your cleaning needs, so you can enjoy a beautifully clean home without the hassle.
You may also be interested in our articles about:
Good Luck to You 🌊