Maintaining a clean and tidy home is essential for your comfort and well-being. However, with busy schedules and countless responsibilities, finding the time and energy for regular cleaning can be a challenge. That's where Blue Spruce Maids comes in. As a regular house cleaning service company in Denver, CO, we specialize in providing top-notch regular cleaning service Denver CO that will keep your home spotless and fresh. In this article, we will explore the benefits of regular home cleaning services, discuss the cost considerations, and explain why Blue Spruce Maids is the best choice for your regular cleaning services near me.
Benefits of Regular Cleaning Services
Impeccable Cleanliness: With our regular home cleaning service, you can enjoy a consistently clean and well-maintained home. Our skilled and experienced team will meticulously clean every room, ensuring that every surface is spotless and every corner is dust-free. From thorough dusting to vacuuming and sanitizing, our experts will leave no stone unturned to provide you with an impeccable cleaning experience.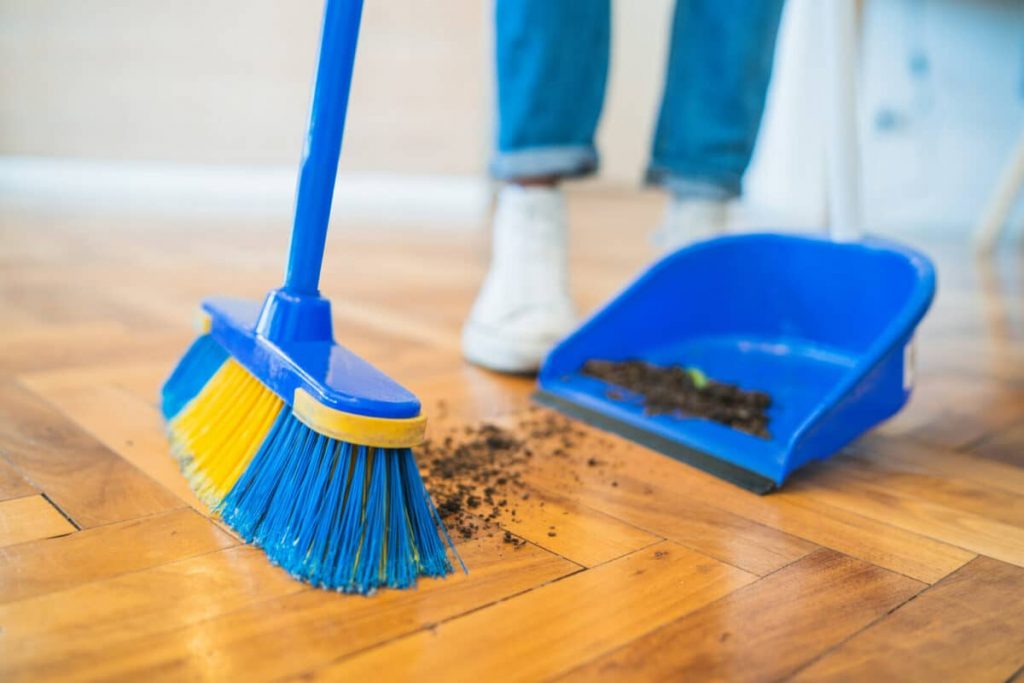 Time-Saving Convenience: By entrusting your cleaning needs to Blue Spruce Maids, you can reclaim your valuable time and focus on what matters most to you. Our professional cleaners will handle all the cleaning tasks, allowing you to relax and enjoy a clean and organized home without lifting a finger. With flexible scheduling options, we can accommodate your busy schedule and provide cleaning services at your convenience.
Tailored to Your Needs: At Blue Spruce Maids, we understand that every home is unique. That's why we offer personalized cleaning services tailored to your specific requirements. Whether you need regular house cleaning, occasional deep cleaning, or monthly maintenance, our team will work closely with you to create a once a month cleaning service plan that suits your preferences and budget.
Trained and Trustworthy Professionals: We take pride in our team of highly trained and trustworthy cleaning professionals. All our cleaners undergo rigorous background checks and are fully insured, ensuring your peace of mind. With their expertise and attention to detail, you can rest assured that your home is in safe hands.
How Much Does a Regular Cleaning Service Cost
When considering the best regular cleaning service Denver CO, one of the key factors to take into account is the cost. The cost of regular cleaning services depends on several factors, including the size of your home, the level of monthly home cleaning service required, and the frequency of visits. Blue Spruce Maids understands the importance of transparent pricing and provides competitive rates in Denver, CO.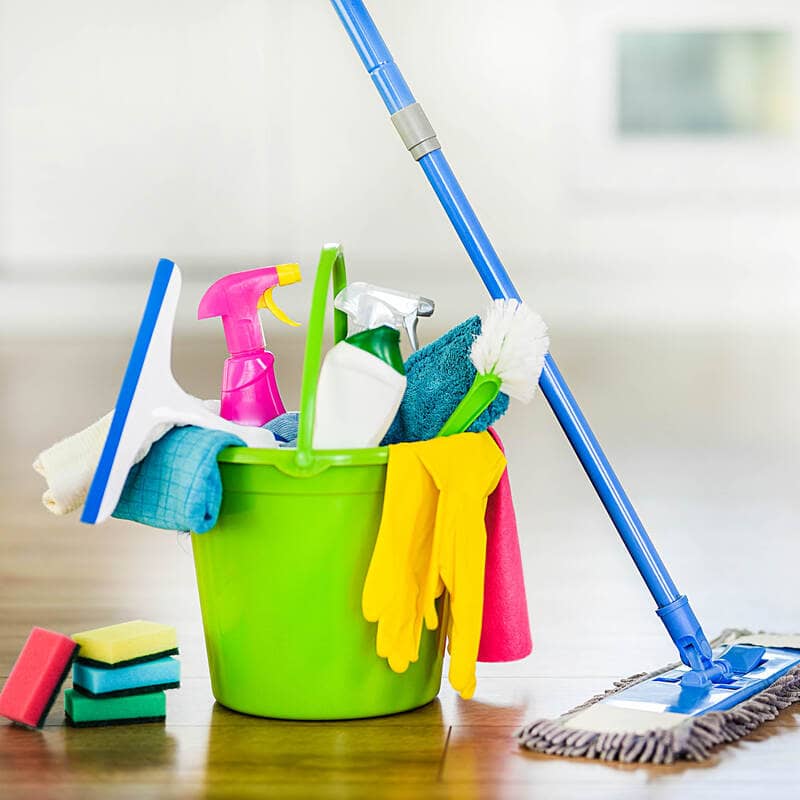 To determine the cost of your recurring cleaning service, our team will conduct a thorough assessment of your home. This allows us to understand your specific monthly cleaning service cost needs and provide you with an accurate cost estimate. Whether you require weekly, bi-weekly, or monthly cleaning services, we will work with you to create a monthly house cleaning service Denver CO schedule that fits your budget.
The investment in a regular cleaning service near me is worth it for many reasons. By maintaining a clean and organized home, you can improve indoor air quality, reduce allergens and dust, and create a healthy living environment for you and your family. Additionally, a clean home enhances relaxation and reduces stress, allowing you to fully enjoy your space.
Blue Spruce Maids believes in providing excellent value for your investment. Our professional cleaners use high-quality cleaning products and equipment to deliver exceptional results. We strive to exceed your expectations with each visit, ensuring that your home is not only clean but also refreshed and rejuvenated.
Blue Spruce Maids is your trusted partner for recurring cleaning services Denver CO. With our impeccable cleanliness, time-saving convenience, personalized solutions, and trained professionals, we are committed to delivering the highest level of service. Whether you need regular house cleaning, occasional deep cleaning, or monthly cleaning service Denver CO maintenance, we have you covered. Experience the joy of a pristine home without the hassle of choosing Blue Spruce Maids for all your cleaning needs. Contact us today to schedule your first cleaning appointment and discover the difference our services can make in your life. Experience hassle-free moves with our top-notch move-in cleaning services.
Keeping Your Home Sparkling: Exploring the Benefits of Blue Spruce Maids' Occasional and Monthly Cleaning Services
A clean and tidy home is not only aesthetically pleasing but also essential for maintaining a healthy and comfortable living environment. However, in our fast-paced lives, finding time for thorough cleaning can be challenging. This is where professional cleaning services like Blue Spruce Maids come to the rescue. Offering a range of options, including occasional cleaning and monthly cleaning services, Blue Spruce Maids is the go-to cleaning company for Denver residents looking to keep their homes sparkling without the hassle.
Occasional Cleaning Services: A Solution for Busy Lifestyles
Life is unpredictable, and sometimes it becomes difficult to maintain a consistent cleaning routine. Occasional cleaning services from Blue Spruce Maids are the perfect solution for those who need a one-time deep clean or assistance with specific tasks. Whether you are preparing for a special event, occasional house cleaning, hosting guests, or simply want a refresh for your home, the professional cleaners will leave your space spotless, allowing you to focus on what matters most in your life.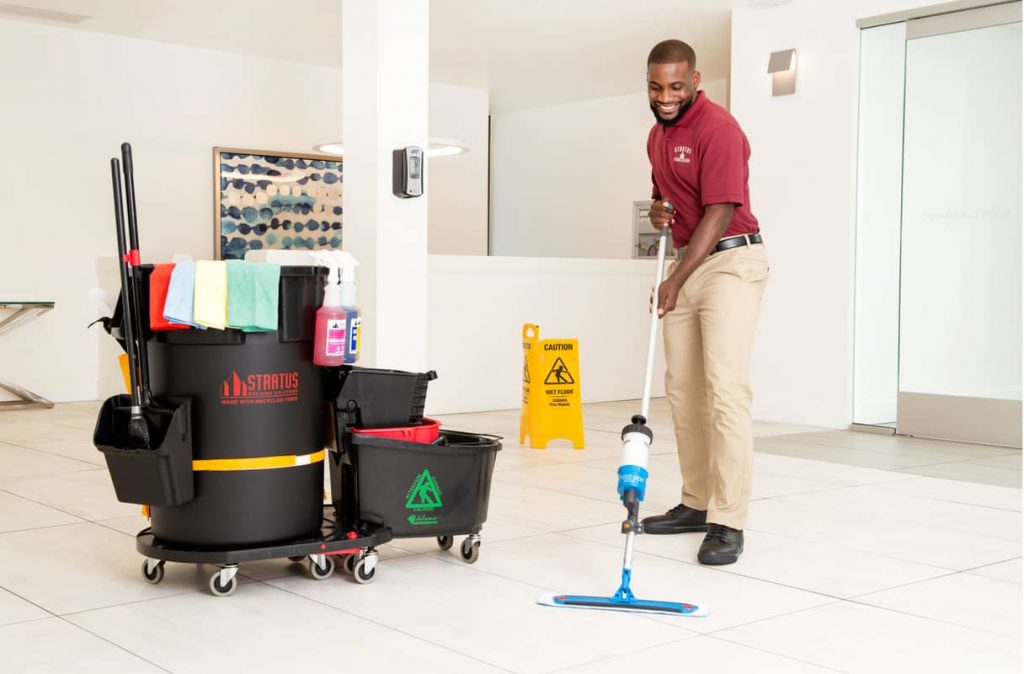 Monthly Cleaning Services: Keeping Your Home Pristine All Year Round
For those who desire a more structured cleaning regimen, Blue Spruce Maids offers monthly cleaning services. This option provides regular maintenance to ensure your home stays pristine throughout the year. With monthly visits from expert cleaners, you can enjoy the benefits of a clean and organized home without the stress of managing it all on your own. Reliable cleaning services for moving, ensuring a spotless transition to your new space. Stress-free moves start here!
Cost-Effective Solutions: Understanding the Cleaning Service Cost Per Month
One common concern when considering professional cleaning services is the cost. However, with Blue Spruce Maids, you get value for your money. The cleaning service cost per month is tailored to fit your specific needs, ensuring affordability without compromising on quality. By choosing a monthly cleaning service, you can enjoy a consistent level of cleanliness, making it a cost-effective option in the long run. Get the best cost of monthly cleaning service from Blue Spruce Maids.
Convenience at Your Fingertips: Monthly Cleaning Services Near Me
Living in a bustling city like Denver, convenience is key. Blue Spruce Maids provides the convenience of monthly cleaning services right at your doorstep. With their team of skilled and reliable cleaners, you can trust that your home will be taken care of with the utmost professionalism and efficiency. No need to spend hours searching for "monthly cleaning services near me" – Blue Spruce Maids is just a call away. Experience hassle-free cleanliness with our professional home cleaning service. Your home is spotless and refreshed. Book now!
More Than Surface Cleaning: The Perks of Monthly Deep Cleaning Service
Standard cleaning routines often focus on surface-level tasks, but sometimes, your home needs a little extra attention. Blue Spruce Maids' monthly deep cleaning services take cleaning to the next level. Their experienced cleaners will target hidden dust, grime, and hard-to-reach areas, ensuring a thorough and comprehensive clean that will leave your home feeling fresh and rejuvenated.
Local and Trustworthy: Monthly Cleaning Service Near Me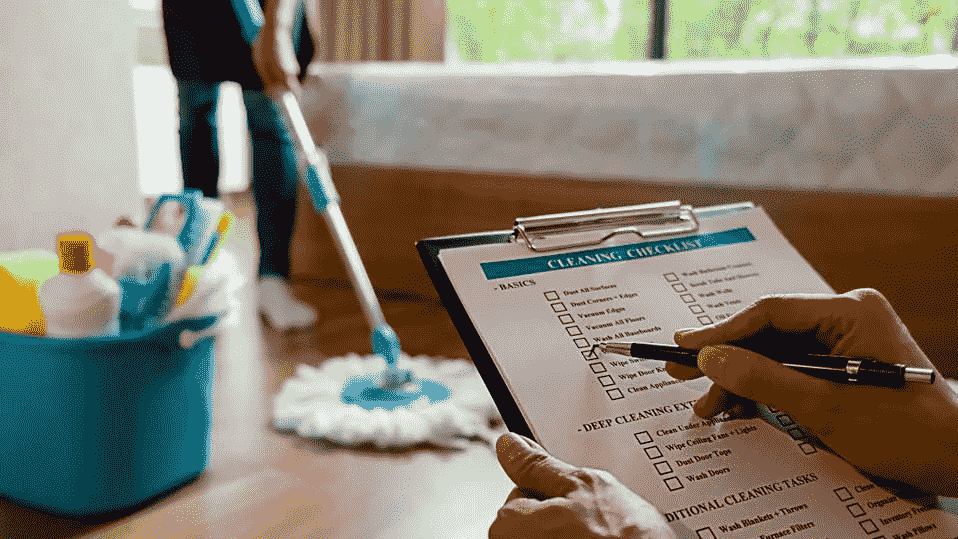 Blue Spruce Maids is a Denver-based company, that proudly serves the local community. As a locally-owned and operated business, they understand the unique needs of Denver residents and are committed to providing exceptional service. When you choose monthly cleaning services from Blue Spruce Maids, you not only support a local business but also receive the personalized attention and care that sets them apart from larger cleaning corporations. Find the best monthly cleaning service near me in Denver, CO by Blue Spruce Maids.
In conclusion, Blue Spruce Maids offers a range of cleaning solutions like monthly house cleaning services designed to cater to your unique needs. Whether you require occasional cleaning services for specific occasions or prefer the convenience and consistency of monthly cleaning services, they have got you covered. With competitive pricing, a team of experienced cleaners, and a commitment to customer satisfaction, top cleaners from Blue Spruce Maids are the ultimate choice for keeping your Denver home immaculate year-round. Let them take care of the cleaning while you focus on enjoying a clean, beautiful, and healthy living space.
You may also be interested in our articles on:
Good Luck to You 🌊