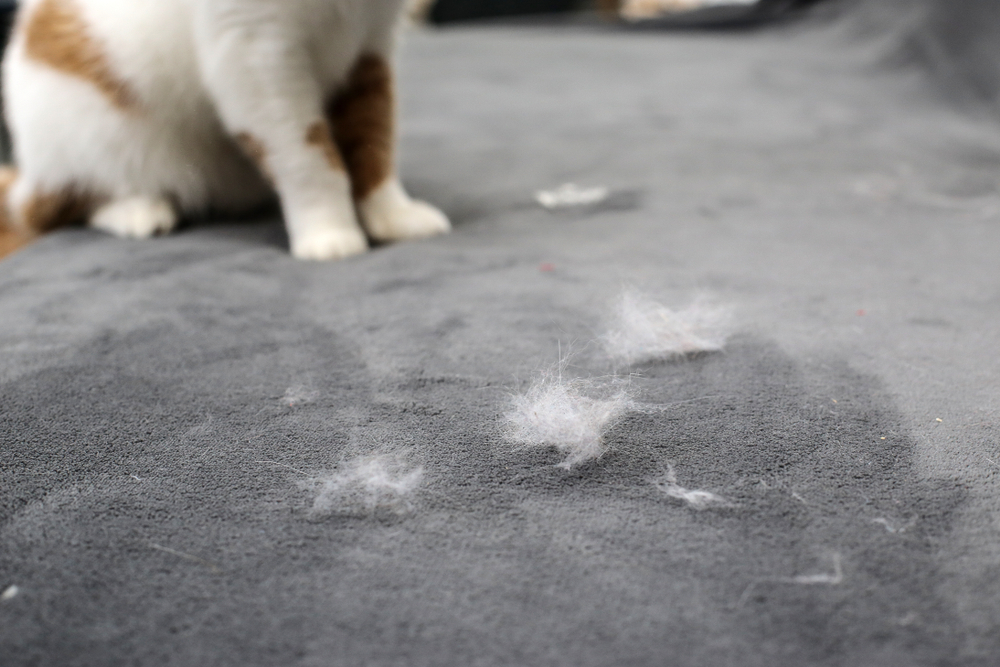 Having pets in your home is pure joy. Besides being an endless source of entertainment, they can also distract your kids while you take care of all the housework.
However, pets aren't all fun and games, especially if you want to keep your house tidy at all times. One of the biggest problems is that they leave tons of hair on your couch, sofa, and many other areas.
But the good news is you can deal with the mess relatively quickly. The following tips from your dependable house cleaning service in Superior will help you do it, so keep reading!
What is the best way to clean up pet hair?
As previously discussed, house cleaning with pets can be extremely challenging. They can mess up your floors and spread foul odors throughout the place.
However, your biggest concern may be the large amount of hair left on various surfaces throughout the house. Here are some of the things you can do to take care of it:
Use the right vacuum
Vacuuming might be the easiest way to remove pet hair, but you'll need to use the right device. The suction power might be the most important aspect, but you should also consider other features. For instance, look for appropriate agitator brush effectiveness and belt endurance. Reading reviews should help you pick the right product.
Employ rolls of tape
Using rolls of tape is a cheap way to eliminate pet hair. Put them on the surface you want to address and pull them away. The glue will make sure that even the tiniest hairs end up on the tape. Best of all, you can use a single roll several times if the glue is powerful enough.
Rely on your washing machine
To take care of pet hair on your blankets and rugs, feel free to use your washing machine. Add white vinegar or softener to a cycle to loosen up the hair. Once the cycle ends, be sure to pick any remaining hair from your belongings.
There are several benefits of doing this. Besides removing pet hair, it helps ensure your blankets and rugs are germ-free.
How do I get dog hair off my couch?
Dog hair can get everywhere and especially seems to linger on your couch. Thankfully, there are several methods to tackle it:
Rubber gloves: Dampen rubber gloves before putting them on and rubbing them over your couch to catch hair. Rinse them as they fill with hair, but be careful not to clog your sink.
Furniture polish: This method works great for removing hair from the wooden parts of your couch. It lowers static electricity to eliminate hair attached to the surfaces. After applying your product, wipe it away with a soft cloth for the best results.
Lint roller: Using a lint roller might be the most common way of dealing with dog hair on the couch. It sticks to any fur to return the surface to its former condition. As it fills up, unroll and detach it to maximize its effectiveness.
Having trouble cleaning up after pets? The leading house cleaning service in Superior is your best way out!
Cleaning with pets in your house can be tricky, especially if you're on a tight schedule. You might not have enough time to rest after a hard day's work, let alone handle the mess from your furry friends.
Luckily, the solution is just a phone call away. Reach out to Blue Spruce Maids, and our highly qualified cleaning experts will make your home look good as new. This way, you can explore the great outdoors at Rocky Flats National Wildlife Refuge instead of toiling away in your house.
Give us a call, and your cleaning worries will be history!