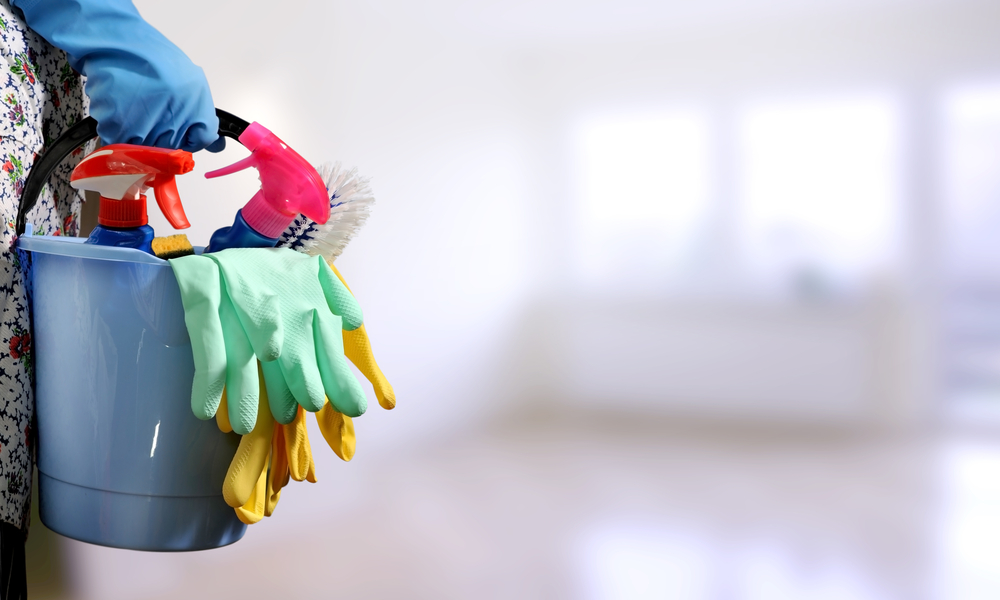 Being a homeowner isn't easy. Besides taking care of the children and going to work, you also need to keep the place spotless at all times. This holds even if your schedule is busy, and you have only a small window to clean the place.
Since this job can be pretty overwhelming, your dependable Louisville maid service is here to give you a hand. We'll tell you how to keep your place clean if you're busy. Read on for valuable tips!
How do you clean when you have no time?
Picture this. You're preparing for a party and your guests are on their way. However, your home is full of dust and dirt, and you have just a couple of minutes to get rid of the mess.
This can be stressful, but no worries. We've prepared a few nifty cleaning tips to help you clean the place quickly and efficiently. You can even use the following routine when the party ends, and you can't find the motivation for housework:
Rely on your dishwasher
A dishwasher can work wonders if you have little time to clean. It's especially useful if your guests are about to arrive and your sink is brimming with dishes. You need only load them into your dishwasher to eliminate the mess.
Multi-task
Multi-tasking is key when you're cleaning with no time. For instance, you might be cooking and waiting for your dish to bake in the oven. This gives you plenty of time to clean until the meal is finished.
As soon as you're done with your knife or cutting board, load it into the dishwasher. You could also wipe down your counters or take out the trash.
Don't strive for perfection
While you may want to make your home immaculate, doing so in a small window is virtually impossible. Therefore don't set high standards. The chances are you'll end up disappointed.
Instead, only aim to clean the most important areas. The list includes your coffee table, couch, bathroom sink, and toilet. Scrubbing the floors and vacuuming the curtains might be tempting, but there's simply not enough time.
Declutter the place
A great way to make your home seem less dirty is to declutter it. Take a tour around your home and remove any excess clutter. Once you get rid of any excess furniture and trinkets, the space will open up nicely and look much cleaner. Cleaning your house can be a great home workout, but if you want a more structured approach, the best app for home workout is the way to go. With customizable workout routines, progress tracking, and virtual coaching, these apps provide a comprehensive fitness experience from the comfort of your own home. So, whether you prefer bodyweight exercises, yoga, or strength training, the best app for home workouts can help you get fit while keeping your house clean. Clean your house, then relax with PG Slot, the ultimate online casino. Achieve a spotless home and enjoy top-notch casino gaming from your comfort zone.
How do you keep your house clean when you're busy?
We've decided to leave an entire section for our final tip because it's the most important one. The best way to keep your house clean when you're busy is to get your family involved.
Cleaning alone is one of the biggest mistakes homeowners make. It slows down the process and makes it harder.
To avoid this issue, recruit your family. To make cleaning fun for your children, make sure to include prizes so that they can look forward to something. It'll give them a powerful sense of accomplishment.
Need someone to take care of your housework? Reach out to the top-rated Louisville maid services!
Your Louisville home can get messy quite often, especially if you throw parties regularly. And the last thing you want after these events is to waste hours cleaning the place. Luckily, there's an easy way out.
Just get in touch with Blue Spruce Maids, and we'll take care of all the work. Our trained cleaners don't back away from any challenge, no matter how hard it is. They can return your house to its former condition while you take a rejuvenating hike on the Colorado Trail. You'll be welcomed by a shiny home when you return.
Hire our services, and you won't look back!