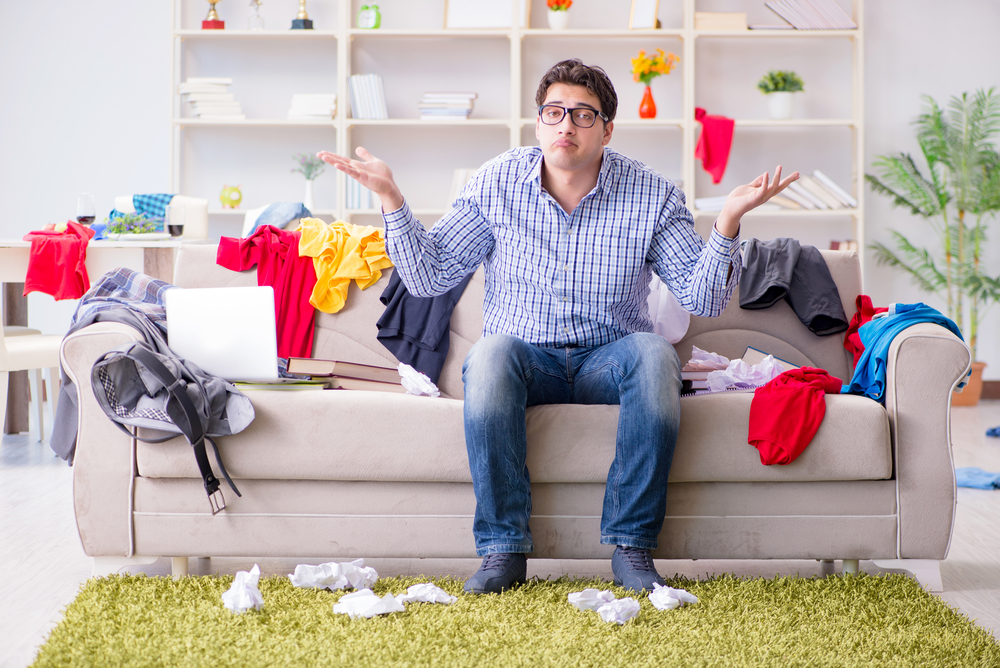 Throwing a party is one of the most exciting experiences you can have as a homeowner. You can't wait to meet new people and have some drinks, but you've forgotten a crucial part of the preparations – making sure your house is clean.
The last thing you want is to ignore this step. It leaves a bad first impression and may put many people off visiting you ever again. To help you avoid this scenario, we'll show you how to prepare your home for guests on time. Your go-to house cleaning services in Louisville will tell you which areas to focus on and many other useful details, so keep reading!
How do I get my house ready for guests?
You often call people over during holidays, which is where a well-thought-out holiday cleaning checklist comes in handy. Even if your schedule is busy and your motivation is limited, it'll help ensure your guests are impressed by your home. Here's what it can look like:
Address the entrance
Decluttering the entrance is key to creating a great first impression. Put away any unsightly objects from your porch and give it a good sweep. Don't forget to clean the door handle and remove personal items from the area.
Eliminate odors
You might not be able to tell your house smells bad since you're used to it. Nevertheless, there are many ways to ensure a pleasant smell in your home:
Take out the trash
Wash the bedding
Give your pets a bath
Light some candles
Take care of the bathroom
Even if some parts of your home are messy, your guests may look past it if your bathroom is immaculate. Organize the belongings into your drawers or cabinets and wipe down the sink with disinfecting wipes. In addition, make sure your toilet and mirror sparkle.
Move on to the kitchen
All your guests can end up in the kitchen, so don't ignore it. If you have no time, put your dirty washers into your dishwasher. Alternatively, hide them in your oven.
Another great idea is to vacuum, sweep, and mop your floors.
How to clean quickly for unexpected guests
In many cases, your guests announce themselves just minutes or hours before the visit. Luckily, your home can be in decent shape if you take the following action:
Open your windows and doors: Open doors and windows can change your air and improve circulation. They help eradicate any foul odors.
Add fragrance: To further enhance the ambiance, fill your sinks with a disinfectant. Let it disperse a nice smell throughout your house to freshen things up.
Handle the front door: Wipe your front door and the area near it to make your house smell nice as the visitors arrive.
Dust the place. Wipe chairs, sofas, and tables with a cloth to remove dust. Also, declutter the living room, as your guests will likely spend the most time there.
What to clean before guests arrive?
We've already mentioned some of the areas you should address before your visitors arrive. Here's a full list:
Porch
Front door and entryway
Floors (living room, kitchen, bathroom)
Furniture (tables, sofas, chairs, couches)
Sinks and faucets
Toilet
Rugs
Can't find dependable house cleaning services in Louisville? Just dial our number to solve this issue!
Preparing your home for a holiday party can be stressful. Besides buying food and drinks, you also need to clean your Louisville home. However, this can wear you out and leave you too exhausted to have a great time with your visitors.
Fortunately, Blue Spruce Maids can do all the work for you, giving you plenty of time to go shopping at Denver Pavilions. Using appropriate techniques and vast knowledge, we'll help ensure your guests are dazzled by your home.
Book our comprehensive services now, and we'll deliver fantastic results!