The bathroom might be the room you least enjoy cleaning. And no wonder! The place contains all sorts of germs, and piles of dirt can accumulate rapidly . Frankly, no one likes to clean in such an environment.
However, bathroom hygiene is also incredibly important, both for your health and the overall hygiene of your house. That's why keeping the bathroom clean is a must, and the top-grade Westminster house cleaning experts are here to show you how.
All you need to know is right here. Keep reading!
How do I keep my bathroom clean?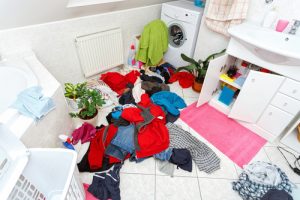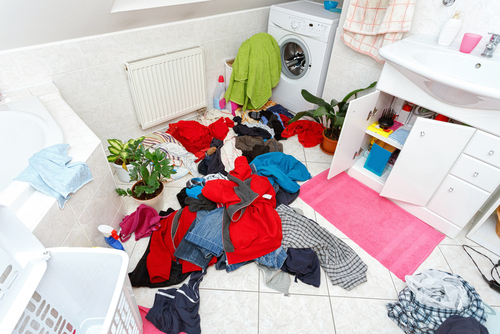 Let's say that you're cleaning your living room on a busy schedule. This also means that there's not much time to tend to other rooms, but you still need to do some cleaning to prevent heavy dust and dirt build-up.
Luckily, you can keep your bathroom clean by dedicating just a few minutes a day to the job. Here's what you should do:
Declutter: Put all your products where they belong. Start a load with dirty laundry and move your make-up, brushes, combs, and other items away.
Clean surfaces: Spray your shower or tub with daily cleaner to avoid scum build-up. Also, quickly wipe down the sink, toilet, tank, handle, and counters.
Lightly scrub the toilet bowl: Flush your toilet and give it a light scrub with your toilet brush.
Clean your mirror: Lightly dampen a microfiber cloth and quickly wipe down your mirror.
Straighten up: Pull the shower curtain closed so that it can air out. Refold your towels and straighten up the items in the shower or on the countertops.
How do I deep clean my bathroom?
Just like cleaning your bedroom in-depth or cleaning an extremely messy kitchen, deep cleaning the bathroom will take more time than everyday cleaning. This is what the process consists of:
Washing the bathtub or shower
If you have a bathtub, sprinkle baking soda over its wet surface. Then, dip a sponge or brush into a bucket of soapy water and scrub the tub.
For your shower, make a solution of 3 parts distilled water and 1 part distilled white vinegar and microwave it for 1 minute. Spritz the mixture with a spray bottle and let it rest for about 5 minutes. Finally, wipe the shower door with a cloth.
Cleaning the ceiling, tiles, and walls
Spray the surfaces with an all-purpose cleaner. Let the cleaner sit for a few minutes and wipe down the areas with a cloth.
Tackling the sink
Pour vinegar down the drain and rinse the sink with hot water. Additionally, disinfect the faucet and handles with disinfectant wipes to prevent bacteria from accumulating.
Scrubbing the toilet
Pour a toilet cleaner in the bowl, scrub, and let it rest for around 10 minutes. Disinfect the outside with disinfectant wipes, and lastly, wipe down the entire toilet with a cloth.
How do professionals clean the bathroom?
Hiring a professional maid service is a sure-fire way to maintain your bathroom in immaculate condition. Here are some of the tasks expert cleaners can perform:
Wiping down baseboards and window sills
Scrubbing and getting rid of scum from the shower, tile, grout, and tub
Wiping down the countertops, mirror, and vanity
Cleaning the toilet thoroughly
Mopping the floor and vacuuming carpets
Book #1 Westminster house cleaning and you'll get a pristine home you'll be proud of
Here at Blue Spruce Maids, your satisfaction is our utmost priority. That is why we only hire dedicated cleaning industry professionals. They will strive to live up to your expectations and keep your house clean and fresh.
This way, there will be no more slaving away in the bathroom, kitchen, or any other room. Give us a call, and let us take cleaning from your hands. Doing so, you'll be able to bask in the fresh air around Standley Lake.
You deserve nothing but unmatched cleaning. Book now!