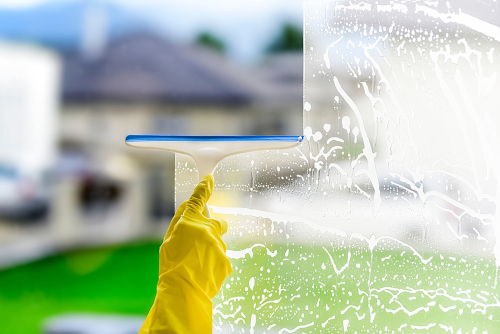 Even though we are all trying to keep our homes regularly maintained, certain tasks are bound to keep getting postponed week after week. Fortunately, now it's the perfect time to spring clean your home and pick up the slack.
In case you're not sure how to do this and if your home is ever clean enough, or you cannot fit it into your hectic schedule, hire dependable house cleaning services in Thornton and the area. With the help of these seasoned house cleaning technicians, you will get your home back into shape promptly.
Here is what you need to know about spring cleaning to get the most out of it:
How often should you spring clean your house?
The first thing that comes to our mind when somebody mentions spring cleaning is a big clean-up that is done once a year. However, should it really be just that, or do you need to have your home "spring" cleaned a bit more often?
It depends. People who live in bigger households and have children will probably need to deep clean their homes more often than a person who lives alone and is rarely at home. On top of that, the more detailed your regular cleaning routine is, the less often you'll need to organize a big spring clean-up.
There is no golden rule here, but you should always try to keep your home as clean as possible and, from time to time, pay extra attention to all those hard-to-reach areas that might have ended up overlooked during your standard cleaning routine. In case you are too busy to achieve this, you can always contact experienced cleaning professionals and let them do the job for you. This will give you peace of mind and you'll finally be able to relax knowing that no spot has been missed.
How do you spring clean your house?
If you've decided to spring clean your home, you need to:
Make a list of all the tasks and areas you want to be covered;
Create a detailed schedule;
Get down to work.
Easy as that! Here is a list of some amazing spring cleaning tips for a spotless home: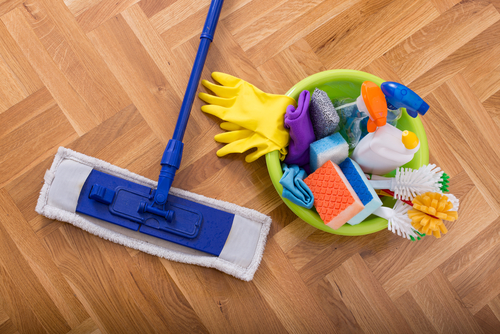 Stat with your doorstep. You probably don't even remember when was the last time you washed your doormat, and this is something all your guests first see. This year's spring clean-up will be a great opportunity to give it a good scrub.
Wash your windows. Smudgy windows can spoil the appeal of your home. So, if you haven't cleaned them regularly, not it's the perfect time to pick up a microfiber cloth and glass cleaner and start wiping.
Clean your fridge. Wiping down the inside of your fridge should be a part of your regular cleaning routine. However, every now and then you should put a bit more work into it. You can use warm water and soap to clean all the shelves, bins, and door compartments as well.
Wash your shower curtain. If you have plastic or vinyl curtain, feel free to wash them in the washing machine using the gentle cycle.
Disinfect your washing machine. If you have started noticing a damp smell every time when you open your washing machine, it's time to clean it. Besides regular cleaning solutions, you can use natural sanitizers like vinegar and baking soda as well.
What is the fastest way to clean a whole house?
If you want to clean your home fast, you need to be practical and well-prepared. Here is how you'll manage to make the most of your time and save your energy:
Clean the entire home, not room by room. For example, if you want to start with dusting, do it in all the rooms and then switch to the next task on your list.
Place all your cleaning tools and products in a caddy. This way, you'll know where everything is at all times and you'll easily fetch whatever supply you need at the moment.
Declutter your home first. If you want to avoid wasting your time wrestling with all that mess and clutter while cleaning, make sure to declutter your place in advance.
Make cleaning a group activity. Everything is easier when you have company. Therefore, instead of trying to clean your entire home by yourself, you can include your partner and children in the process as well. A messy home affects everyone equally, so it would be nice if you all would contribute at least a little bit.
Looking for the best house cleaning services in Thornton and beyond? Call Blue Spruce!
We are a locally-owned company and we specialize in a number of residential and commercial cleaning services. Our unmatched team of professionals performs regular-visit and initial-visit clean-ups. Blue Spruce also specializes in move-in/move-out cleaning services, so if you plan to move to a new apartment this year, you can rely on us.
With us by your side, you'll have more time for yourself and enough energy to go out, dedicate yourself to your hobbies, or go fishing at Hunters Glen Lake. We will do our best to help you live a happy and fulfilled life.