In the thriving city of Denver, where the charm of suburban homes meets the challenge of maintaining exteriors against various elements, BlueSpruceMaids emerges as the go-to company for vinyl siding cleaning. With a reputation for excellence and a commitment to environmental sustainability, BlueSpruceMaids has become synonymous with top-notch service and cutting-edge solutions in the realm of vinyl siding maintenance.
The Importance of Vinyl Siding Cleaning in Denver, CO
Vinyl siding, a popular choice for homes in Denver due to its durability and maintenance, requires regular cleaning to preserve its aesthetic appeal and structural integrity. Harsh weather conditions and environmental factors, such as mold and dirt accumulation, can diminish the visual appeal of vinyl siding over time. We recognize the unique challenges faced by homeowners in Denver and have crafted specialized services to address these concerns.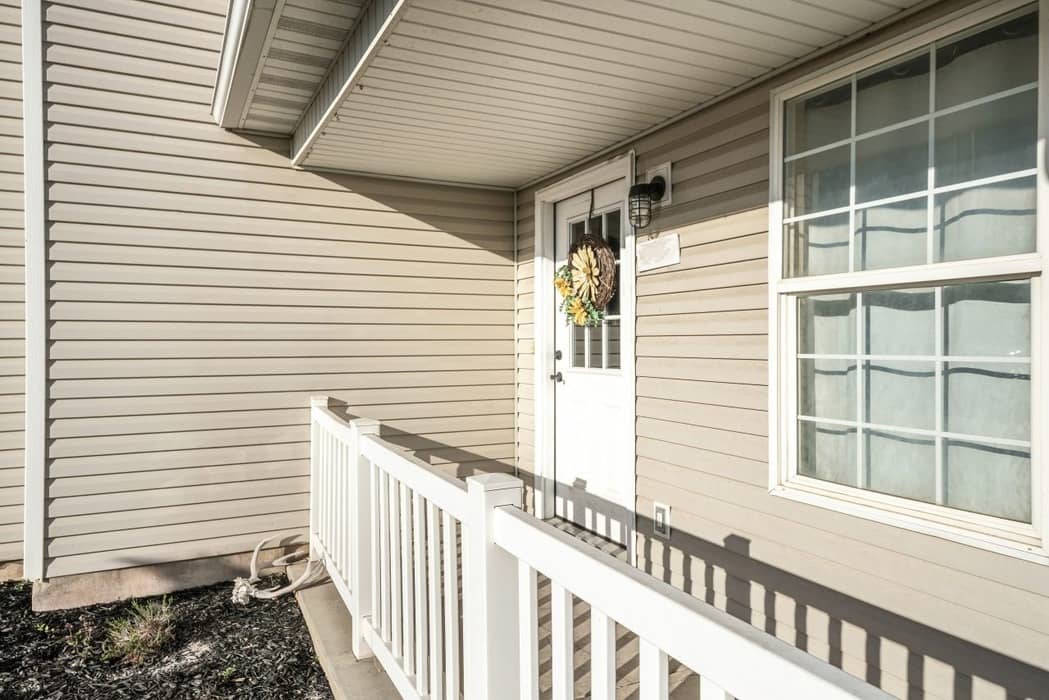 Denver's climate can be demanding on exterior surfaces, and vinyl siding is no exception. BlueSpruceMaids understands the importance of maintaining the beauty and functionality of your vinyl siding. Their tailored cleaning services are designed to combat the specific challenges posed by Denver's weather, ensuring that your siding remains clean, vibrant, and in top-notch condition.
With BlueSpruceMaids by your side, you can trust that your vinyl siding will not only look great but also last longer, enhancing the curb appeal and value of your home. Enjoy the benefits of a well-maintained exterior, courtesy of professionals who understand the unique needs of Denver homeowners.
Our professional tile and grout cleaning service is designed to rejuvenate the appearance of your floors and surfaces, removing built-up dirt, stains, and grime to leave them looking like new.
A Pioneer in
Cleaning Solution for Vinyl Siding
in Denver, CO by BlueSpruceMaids
BlueSpruceMaids stands out in the cleaning industry with a team of highly trained professionals. Armed with extensive knowledge about vinyl siding, the team at BlueSpruceMaids employs advanced techniques to ensure a thorough and effective cleaning process. From basic dirt removal to tackling stubborn mold, BlueSpruceMaids' expertise is second to none.
Vinyl siding cleaning demands precision and care to achieve optimal results, and the professionals at BlueSpruceMaids are dedicated to delivering nothing less than excellence. They understand the intricacies of vinyl siding, including its susceptibility to mold growth and staining, and have the tools and know-how to address these issues effectively.
When you choose us, you're choosing a team that not only values your home's appearance but also its long-term structural integrity. Our best service ensures that your vinyl siding will be cleaned with the utmost care and expertise, leaving your home looking refreshed and vibrant.
Cleaning Vinyl Siding in Denver, CO
The unique climate of Denver poses specific challenges for homeowners, and we understand the nuances of vinyl siding cleaning. The company offers specialized services catering to the needs of Denver residents, ensuring that the vinyl siding remains pristine despite the weather conditions.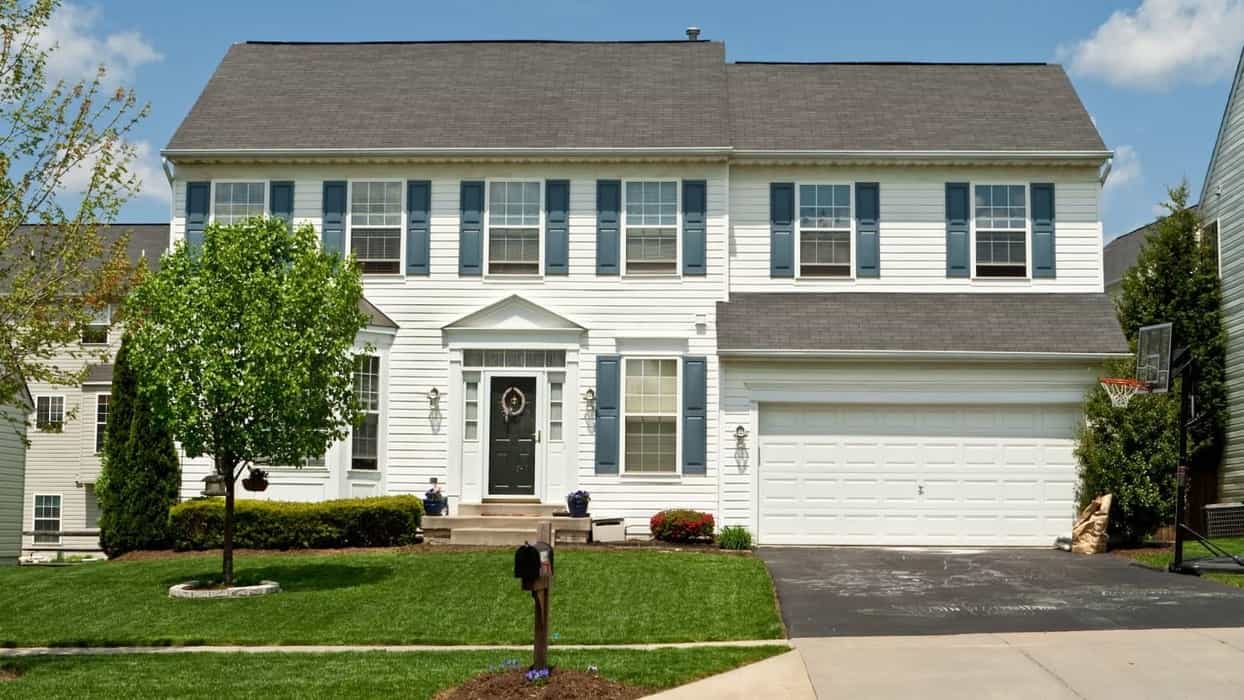 Denver's weather can be unpredictable, with a range of environmental factors that impact the appearance of your home's exterior. BlueSpruceMaids is well-versed in the challenges presented by the Denver climate, including temperature fluctuations, sun exposure, and moisture. Their specialized vinyl siding cleaning services are tailored to combat these elements, preserving the beauty and structural integrity of your siding year-round.
With BlueSpruceMaids' expertise, you can trust that your vinyl siding will not only withstand Denver's climate but also continue to enhance the curb appeal and value of your home. Enjoy the peace of mind that comes with knowing your siding is in the hands of professionals who understand the unique needs of Denver homeowners.
Tailored Solutions for Vinyl Siding in Denver, CO
BlueSpruceMaids recognizes that not all vinyl siding is the same. Different materials and finishes require tailored cleaning solutions. The company provides a range of options, including a vinyl siding cleaning solution specifically designed for the diverse needs of homeowners in Denver. This ensures that each client receives a personalized cleaning experience.
Understanding that every home is unique, BlueSpruceMaids takes a customized approach to vinyl siding cleaning. They assess the specific type of vinyl siding you have, taking into consideration factors like material, texture, and finish. This attention to detail allows them to select the most appropriate cleaning techniques and products, ensuring that your vinyl siding receives the care it deserves.
With BlueSpruceMaids, you can be confident that your vinyl siding will be cleaned with precision and expertise, tailored to its specific characteristics. Experience the difference of a personalized cleaning solution that rejuvenates your home's exterior, no matter the type of vinyl siding you have.
Cleaning Mold Off Vinyl Siding
in Denver, CO
Mold growth on vinyl siding is a common issue, especially in regions with varying weather patterns like Denver. BlueSpruceMaids has mastered the art of mold removal from vinyl siding, using safe and effective methods to eliminate mold without causing damage to the siding material.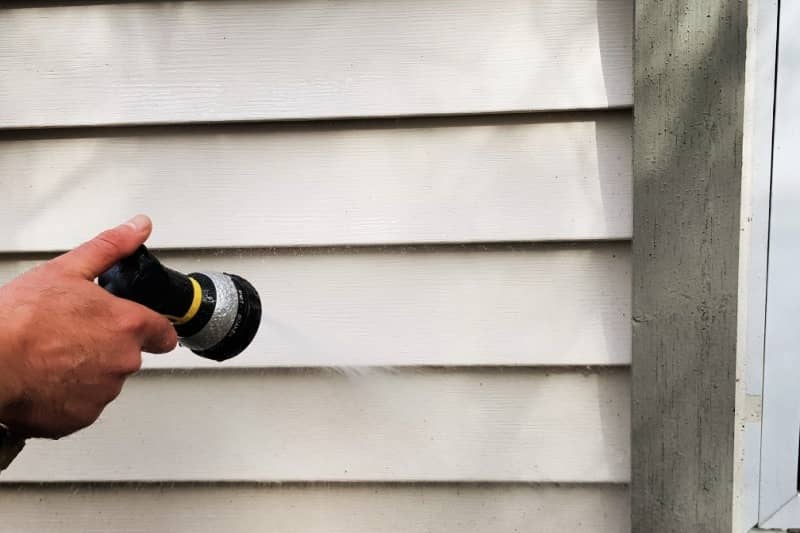 Mold not only affects the appearance of your vinyl siding but can also compromise its structural integrity over time. BlueSpruceMaids understands the urgency of mold removal and employs specialized techniques and environmentally friendly solutions to address this issue. Their team is trained to target mold growth at its source, ensuring a thorough and lasting removal process that leaves your siding clean and mold-free.
With us, you can trust that your vinyl siding will be restored to its original beauty and strength, enhancing the overall health and curb appeal of your home. Say goodbye to mold-related concerns and hello to a refreshed and vibrant exterior, courtesy of experts who prioritize your home's well-being.
Our deck cleaning service ensures that your outdoor living space remains both visually appealing and safe by effectively removing dirt, algae, and mold that can accumulate on the surface.
Best for Cleaning Vinyl Siding in Denver, CO: Customer Testimonials
BlueSpruceMaids has earned the trust of Denver residents through its consistent delivery of high-quality best cleaning for vinyl siding services. Client testimonials serve as a testament to the company's commitment to customer satisfaction. Homeowners praise BlueSpruceMaids for its attention to detail, reliability, and the ability to revive the appearance of vinyl siding.
In the competitive world of home maintenance services, BlueSpruceMaids has carved out a reputation for excellence. Their dedication to providing top-tier vinyl siding cleaning has left a lasting impression on clients who appreciate the level of care and expertise they bring to each project.
When you choose us, you're choosing a company that not only has the knowledge and skills but also the reviews and trust of the Denver community. Experience the satisfaction of working with experts who are dedicated to making your home shine with renewed appeal.
Vinyl Siding Cleaning Near Me: Denver, CO
We are strategically positioned to serve homeowners in Denver and its surrounding areas. The company's commitment to accessibility is reflected in its widespread availability, ensuring that residents searching for "cleaning vinyl siding near me" in Denver find a reliable and trustworthy partner in us.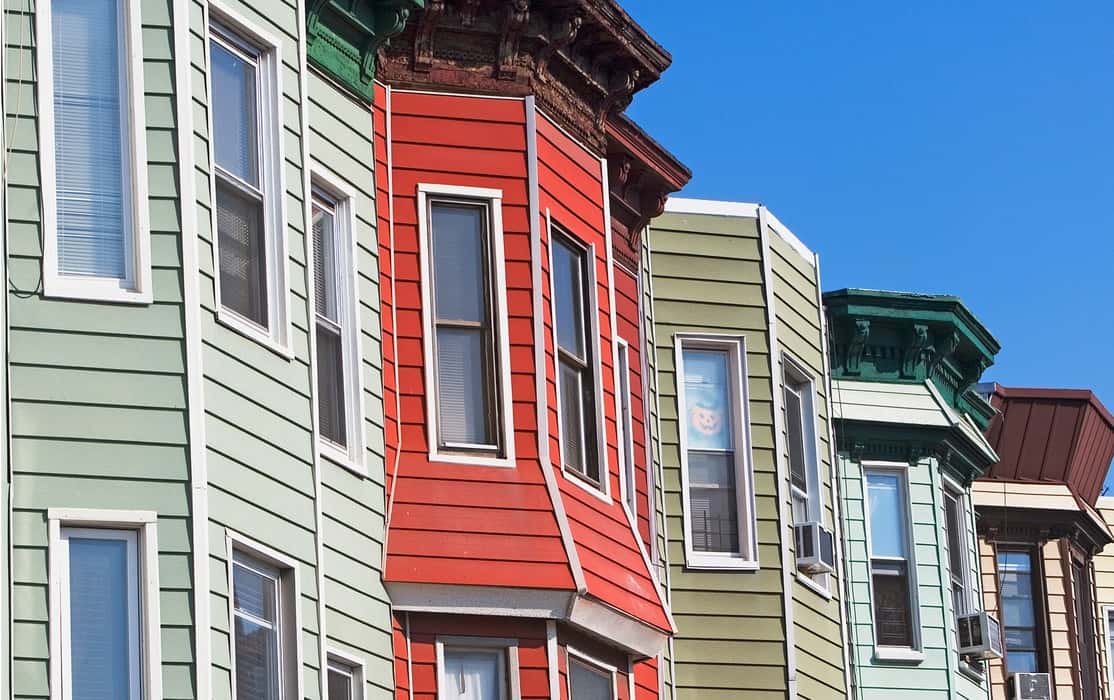 Convenience matters when it comes to home maintenance, and BlueSpruceMaids has strategically positioned itself to be within reach of Denver residents. Their widespread availability ensures that no matter where you are in the Denver area, you can count on their prompt and professional services for all your vinyl siding cleaning needs.
You can enjoy the peace of mind that comes with knowing your local community has a dependable partner for maintaining the beauty of your home's exterior. Trust in our accessibility and expertise to make your vinyl siding look its best, no matter where you're located in the Denver region.
You might also want to explore the offerings we provide:
Good Luck to You 🌊