Garages serve as versatile spaces for a variety of purposes, from housing vehicles to storing belongings. Yet, due to their practical use, garages can quickly become cluttered and dirty. Regular cleaning is essential to maintain the cleanliness and functionality of this often-overlooked space. BlueSpruceMaids is a reputable company that specializes in garage cleaning services in Denver, CO. We will explore the significance of garage cleaning, the extensive range of services offered by BlueSpruceMaids, and why they are the preferred choice for all your garage cleaning needs.
The Importance of Garage Cleaning in Denver, CO
Garages are prone to accumulating dirt, dust, and clutter over time, which can lead to several issues:
Safety Hazards: Cluttered garages can pose safety risks as items may be stacked haphazardly or block walkways.
Dust and Allergens: Dust and debris in garages can exacerbate allergies and respiratory problems.
Inefficient Space Use: An unclean and cluttered garage reduces the functionality of the space and may prevent you from parking vehicles.
Pest Infestations: Unkempt garages can attract pests, leading to infestations that can spread to other parts of your home.
Aesthetic Appeal: A clean garage enhances the overall appearance of your property and adds to its curb appeal.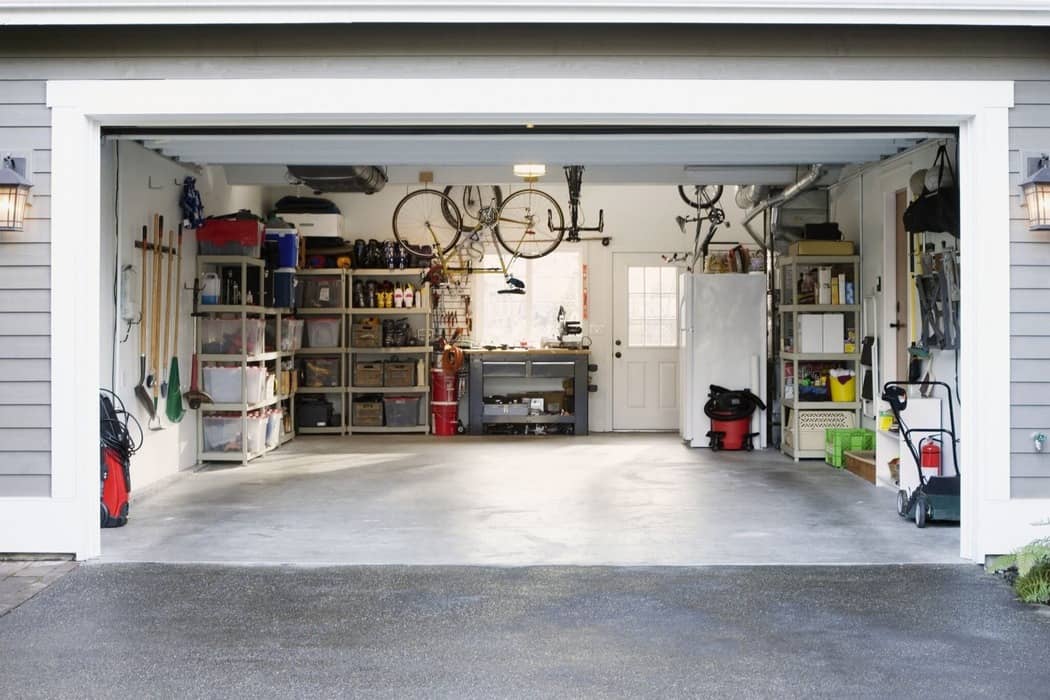 Addressing these issues and maintaining a clean garage is crucial, and we are dedicated to providing a range of garage cleaning services.
Post-renovation cleaning services are essential to ensure your newly renovated space is spotless and free from construction debris.
Parking Garage Cleaning Services in Denver, CO
Commercial spaces often require parking garage cleaning to maintain a safe and inviting environment. BlueSpruceMaids offers services tailored to the specific needs of parking garages.
In the world of commercial spaces, first impressions are crucial. Parking garages, often the first point of contact for visitors, need to be not only functional but also clean and inviting. At BlueSpruceMaids, we recognize the importance of a well-maintained parking garage for your business, and we offer specialized cleaning services tailored to the unique needs of these vital spaces.
Garage and Basement Cleaning Services Denver, CO
Basements and garages are typically connected spaces that serve various functions. BlueSpruceMaids provides comprehensive garage and basement cleaning services in Denver, CO, ensuring both spaces are clean and organized.
Our dedicated team is equipped with the expertise and tools needed to ensure both your basement and garage are not just clean, but also organized. We work diligently to remove dust, cobwebs, and any unwanted debris that may have accumulated. From sweeping and mopping the floors to organizing your belongings, we take care of every detail, leaving your spaces fresh and inviting.
Best Garage Cleaning Services in Denver, CO
With a reputation for quality, BlueSpruceMaids is often recognized as the best garage cleaning service provider in Denver, CO.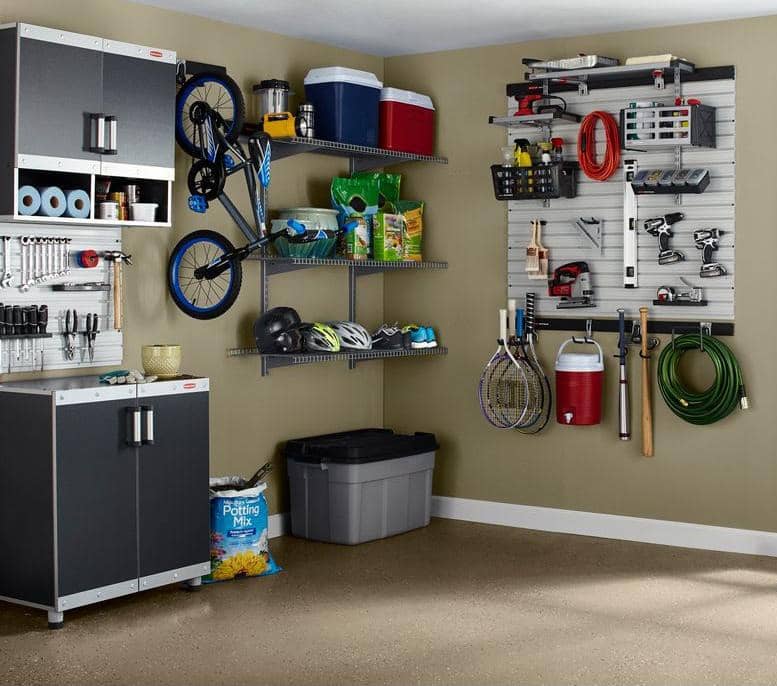 In the heart of Denver, where excellence is expected and quality is celebrated, one name stands out in garage cleaning – BlueSpruceMaids. We take immense pride in being recognized as the best garage cleaning service provider in Denver, CO, and it's a reputation we've worked diligently to earn.
Garage Floor Cleaning Services Denver, CO
The garage floor is one of the most critical areas in a garage. BlueSpruceMaids offers specialized garage floor cleaning services, ensuring that your floors are spotless and free from stains.
Our team uses advanced cleaning techniques and eco-friendly products to tackle even the toughest stains and grime. Whether it's oil, grease, or other stubborn substances, we have the expertise and equipment to restore your garage floor to its original, pristine condition. With our specialized garage floor cleaning services, you can enjoy a clean, safe, and visually appealing garage space that you'll be proud of.
Cleaning Garage Services in Denver, CO
BlueSpruceMaids' cleaning services garage encompass every aspect of cleaning, from floor to ceiling, ensuring a comprehensive clean for your garage.
At BlueSpruceMaids, we understand that your cleaning garage services near me are more than just a space for parking cars or storing your belongings; it's an essential part of your home. That's why we are dedicated to providing you with a comprehensive and thorough cleaning services garage near me that covers every aspect, from floor to ceiling.
Commercial Steam Cleaning Garage Services in Denver, CO
For commercial spaces with high-traffic garages, BlueSpruceMaids offers commercial steam cleaning parking garage services. Steam cleaning provides a deep and effective clean, removing stubborn stains and debris.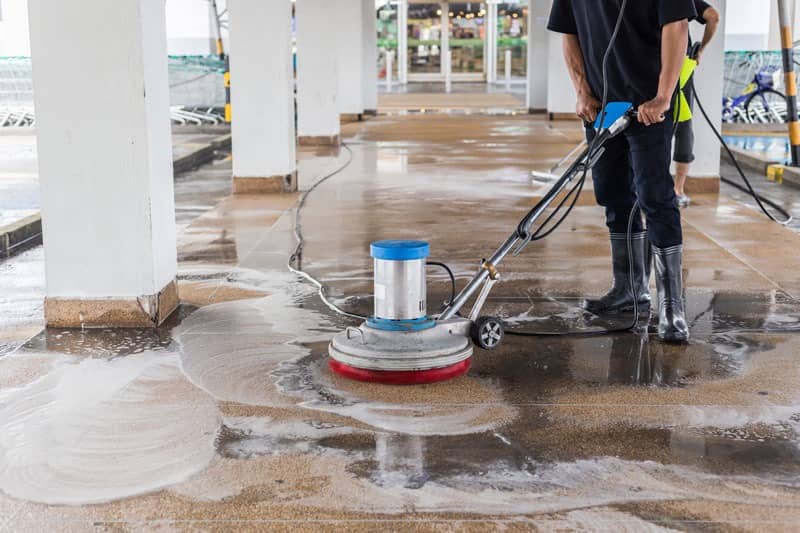 Steam cleaning is a highly effective method for deep cleaning, and it's particularly well-suited for commercial parking garages. It utilizes the power of high-temperature steam to penetrate and break down stubborn stains, oil residues, and debris. This method not only removes visible dirt but also sanitizes and disinfects the surfaces, creating a cleaner and healthier environment.
Deck cleaning is a crucial maintenance task that not only enhances the appearance of your outdoor space but also extends the lifespan of your deck by removing dirt, algae, and other contaminants.
Why Choose BlueSpruceMaids for Garage Cleaning Services in Denver, CO?
Several compelling reasons make BlueSpruceMaids the ultimate choice for garage cleaning services:
Expertise: Their team is composed of trained professionals who are experts in garage cleaning, with extensive experience in the field.
Customized Solutions: BlueSpruceMaids tailors their services to meet your specific garage cleaning needs, ensuring a thorough and effective clean.
State-of-the-Art Equipment: The company employs modern and high-quality equipment and cleaning products to deliver outstanding results.
Safety First: BlueSpruceMaids prioritizes safety during the cleaning process to protect your property and ensure a clean and hygienic space.
Reliability: We are dedicated to delivering services on time and according to your schedule, minimizing disruption to your business operations.
Competitive Pricing: Their garage cleaning services are reasonably priced, offering excellent value for your investment.
Overall
A clean and organized garage is essential for safety, functionality, and aesthetics. Whether you need garage cleaning services for your home or a commercial parking garage in Denver, CO, BlueSpruceMaids is your trusted partner. Don't compromise on the cleanliness and safety of your garage; choose BlueSpruceMaids for all your garage cleaning needs and experience the difference a professionally cleaned garage can make in your life.
You might also want to explore the offerings we provide:
Thanks, Good Luck to You 🌊