The holiday season is a time of joy, celebration, and togetherness. It's a time when homes are adorned with festive decorations, delicious aromas fill the air, and families gather to create cherished memories. However, with all the merriment comes the responsibility of holiday cleaning. From preparing your home for guests to post-celebration cleanup, keeping your home spotless during the holiday season can be a daunting task. That's where Blue Spruce Maids comes to the rescue. In this comprehensive guide, we will explore the various holiday cleaning services offered by Blue Spruce Maids, including holiday house cleaning, holiday carpet cleaning, and more, to ensure your holiday season in Denver, Colorado, is filled with sparkle and joy.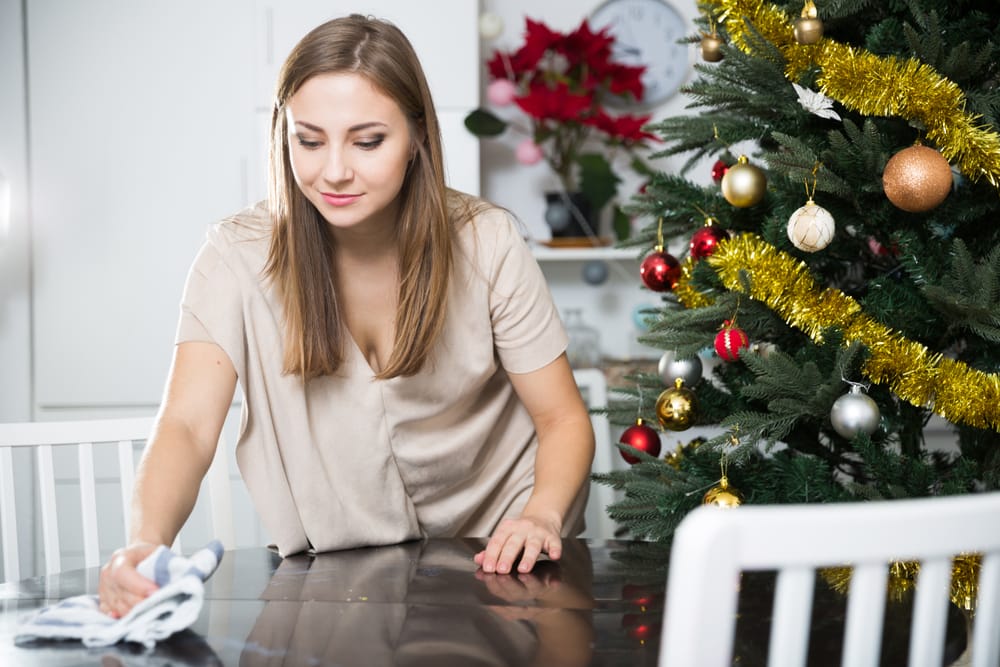 Holiday House Cleaning Near Me in Denver, CO
The holiday season is a time when we want our homes to look their best for friends and family who come to visit. Blue Spruce Maids understands the importance of a clean and welcoming home during this special time. That's why we offer top-notch holiday house cleaning services right here in Denver, Colorado. Our professional cleaning teams are committed to making your home shine, so you can focus on creating cherished holiday memories.
Our holiday house cleaning services include:
Thorough dusting and wiping of all surfaces.
Cleaning and disinfecting high-touch areas.
Vacuuming and mopping of floors.
Deep cleaning of bathrooms and kitchens.
Window and mirror cleaning.
Removal of cobwebs.
And more!
When you search for holiday house cleaning near me in Denver, CO, you can count on Blue Spruce Maids to provide exceptional cleaning services that leave your home looking immaculate and ready for holiday festivities.
Holiday Home Cleaning Near Me in Denver, Colorado
The holiday season can be a hectic time, and cleaning your entire home can feel like an overwhelming task. That's where our holiday home cleaning services come in. Blue Spruce Maids is your trusted partner for ensuring your home is holiday-ready without the stress and hassle.
Our experienced cleaning teams are available to provide holiday home cleaning near me in Denver, Colorado. Whether you need a one-time deep clean or regular cleaning services throughout the holiday season, we've got you covered. Our dedicated professionals take pride in delivering meticulous cleaning that leaves your home spotless and inviting.
Let us handle the holiday home cleaning, so you can savor the festive moments stress-free. Our experts will make your space immaculate, leaving you more time for joyful celebrations! Hire residential cleaning service for a spotless home. Experienced professionals for a cleaner, healthier living space.
Holiday Carpet Cleaning
Carpets can accumulate dirt, stains, and odors over time, especially during the holiday season when there's increased foot traffic. Blue Spruce Maids offers specialized holiday carpet cleaning services to rejuvenate your carpets and ensure they look their best for your guests.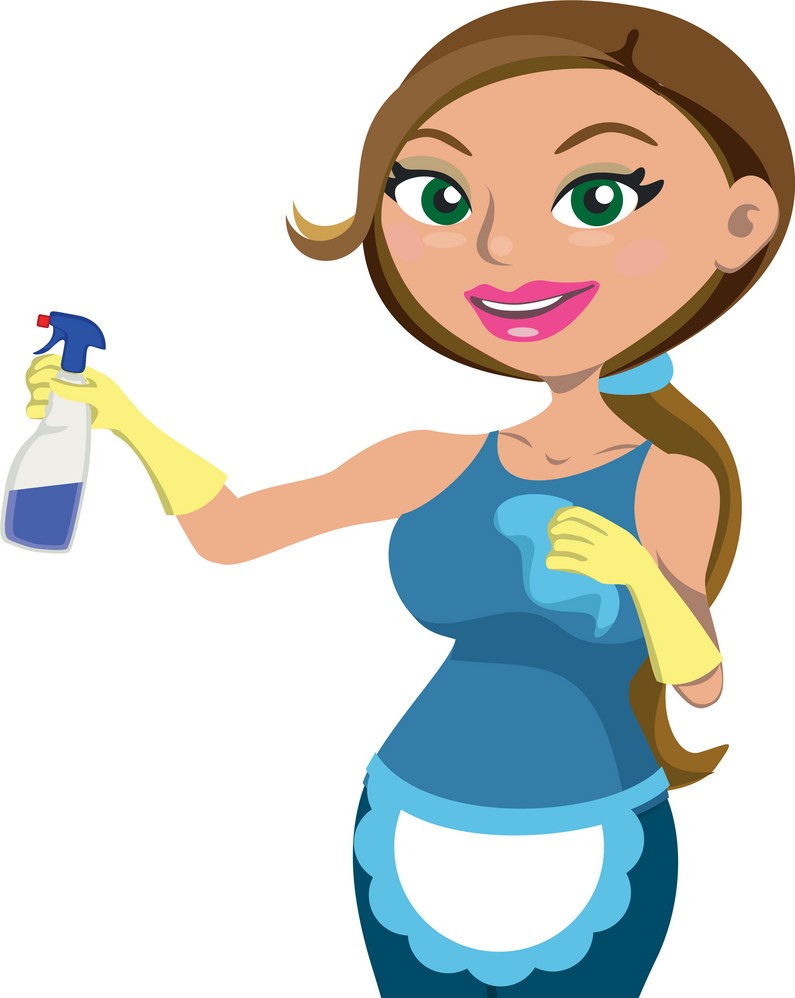 Our holiday carpet cleaning services include:
Thorough vacuuming to remove dirt and debris.
Stain removal using eco-friendly products.
Deep steam cleaning to eliminate allergens and bacteria.
Carpet deodorizing to leave your home smelling fresh.
Carpet protection treatments to prevent future stains.
With our expert carpet cleaning, your home will not only look cleaner but also feel healthier and more comfortable for everyone celebrating the holidays with you.
Holiday Dry Cleaning
During the holidays, many of us take out our finest linens, tablecloths, and upholstery to create an elegant atmosphere for gatherings and feasts. These delicate fabrics require special care, and that's where our holiday dry cleaning services come into play.
Blue Spruce Maids offers holiday dry cleaning to ensure your cherished textiles are cleaned, refreshed, and ready to impress. We handle delicate materials with care, using gentle cleaning methods that preserve their beauty and longevity. From holiday tablecloths to delicate drapes, trust us to make them look like new again.
Holiday Cleaning Specials
To make your holiday cleaning experience even more enjoyable, Blue Spruce Maids offers exciting holiday cleaning specials. We understand that the holiday season can be a busy and expensive time, so we aim to provide value to our customers by offering special promotions and discounts on our cleaning services.
Keep an eye out for our holiday cleaning specials, which may include:
Package deals for multiple cleaning services.
Discounted rates for first-time customers.
Seasonal promotions on specific cleaning services.
Gift certificates for cleaning services as holiday presents.
By taking advantage of our holiday cleaning specials, you can enjoy a cleaner home without breaking the bank.
Holiday Cleaning Services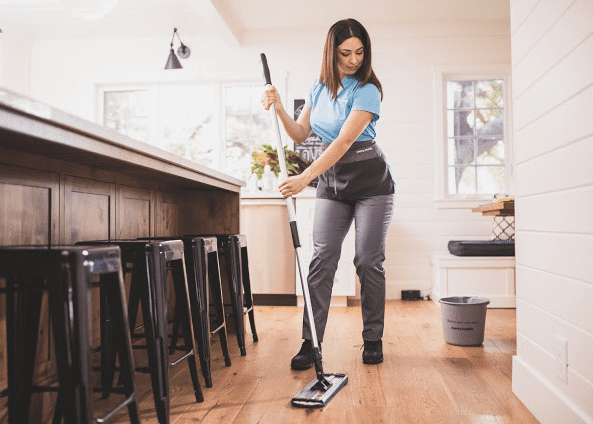 At Blue Spruce Maids, we take pride in offering a wide range of holiday cleaning services to meet all your needs. Whether you require a one-time deep clean before your holiday gathering or regular cleaning services throughout the season, we have the expertise and dedication to ensure your home remains immaculate.
Our holiday cleaning services include:
General house cleaning
Deep cleaning
Carpet cleaning
Upholstery cleaning
Window cleaning
Kitchen and bathroom cleaning
Specialized cleaning for holiday decorations
Whatever your cleaning needs may be, our experienced teams are here to deliver exceptional results, allowing you to focus on the joy of the season.
Holiday Tips for Cleaning Service
While Blue Spruce Maids is dedicated to providing top-notch holiday cleaning services, there are also steps you can take to prepare your home and make the cleaning process more efficient.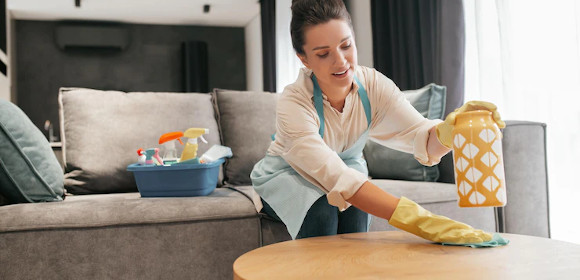 Declutter Beforehand: Clear away unnecessary items and clutter to make it easier for our cleaning teams to access and clean all areas of your home.
Communicate Your Priorities: Let us know your specific cleaning priorities and any areas of concern so that we can focus on what matters most to you.
Schedule in Advance: Plan your holiday cleaning service well in advance to ensure availability during the busy holiday season.
Consider Regular Cleaning: If you're hosting multiple events, consider scheduling regular cleaning services to maintain a clean and welcoming environment throughout the holiday season.
Protect Fragile Decorations: If you have delicate holiday decorations, store them safely to prevent damage during the cleaning process.
Provide Access: Ensure our cleaning teams have easy access to all areas of your home, including locked rooms or cabinets that need cleaning.
Give the gift of gratitude this season with a thoughtful holiday tip for cleaning service. Spread joy and appreciation!
Revitalize Your Space with Holiday Cleaning Service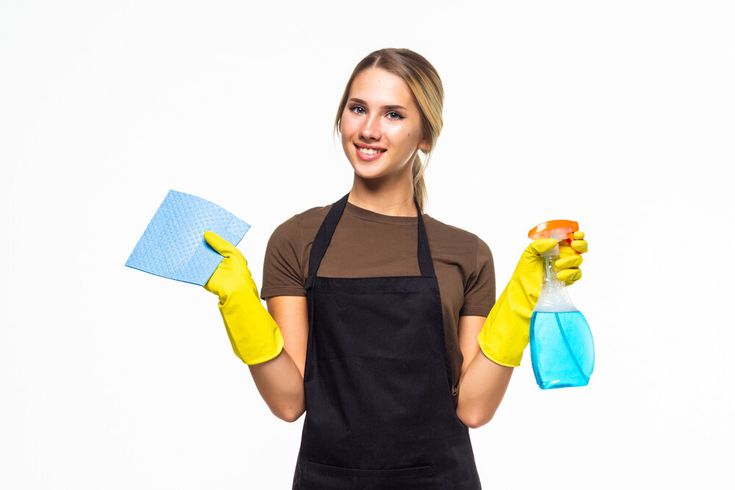 As the holiday season approaches, the last thing you should worry about is cleaning your home. Blue Spruce Maids is your trusted partner for all your holiday cleaning needs in Denver, Colorado. Whether you require holiday house cleaning, carpet cleaning, dry cleaning, or any other cleaning service, we are here to ensure your home sparkles with cleanliness and invites warmth and joy.
Don't let the stress of holiday cleaning dampen your festive spirit. Contact Blue Spruce Maids today to schedule your holiday cleaning services and take advantage of our holiday cleaning specials. Let us help you create a clean and inviting home for your loved ones, making this holiday season truly special. Enjoy the holidays, and leave the cleaning to us!
Our Holiday Cleaning Service ensures your home sparkles for festivities. Relax, celebrate, and leave the cleaning to us this holiday season. Book now for a stress-free, immaculate home!
You may also be interested in our services:
Good Luck to You, Thanks 🌊