Housework doesn't rank high on anyone's list of favorite activities. The thought of mopping floors and degreasing the oven can make your skin crawl. However, doing chores is essential, as it helps keep your home spotless and ensures you live in a wholesome environment. 
Many people divide their chores according to the recommended frequency. As a result, they develop an effective monthly cleaning checklist, and we're about to share one with you. Read on, and your seasoned house cleaning services in Thornton will reveal how to make the most of your monthly housework. 
How many times a month should you clean your house?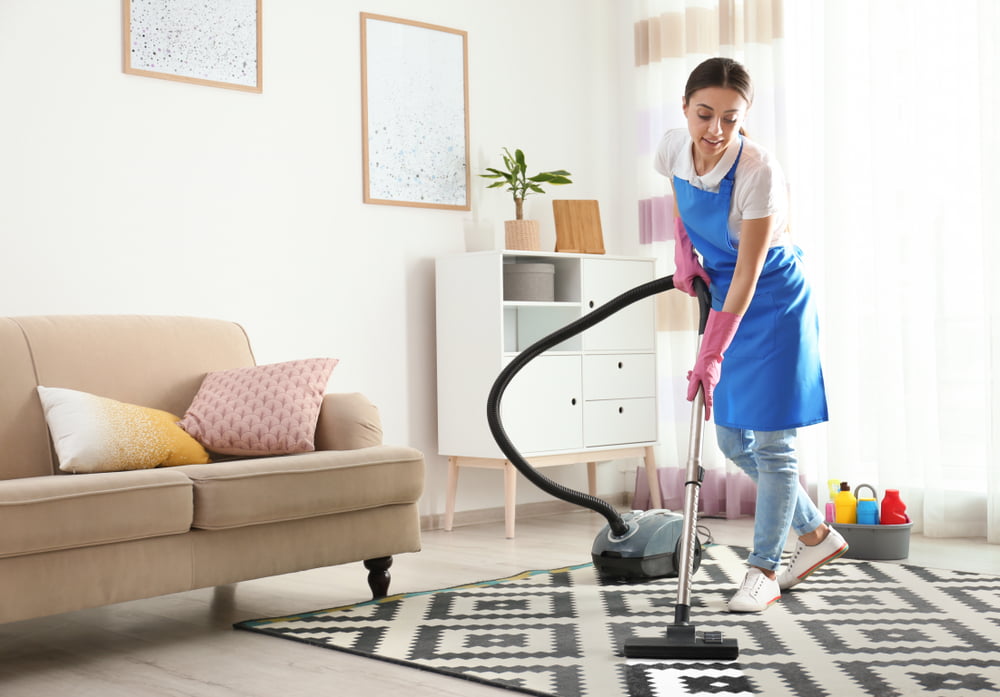 Every homeowner has a different monthly cleaning schedule, depending on the tasks they prefer. For instance, it may include dealing with a cluttered garage and removing dirt from the basement. Of course, it's also vastly different from your standard daily cleaning workload, but what about the frequency of monthly housework? 
The answer depends on various factors. Primarily, you need to consider the area/surface you're dealing with and how much dirt or germs it can harbor: 
Toilet: 4-8 times a month 
Ideally, you should clean the toilet 4-8 times every month. It's one of the germiest surfaces in the house, sending microbes into the air as you flush it. The pathogens can land on the toilet seat, lid, and many other areas. Therefore, cleaning it regularly is vital. 
Tub: 4 times a month 
Surprising as it may sound, the bathtub can be home to various skin infection-causing germs. It's even dirtier than your trash can, so clean it every week. 
Fridge: once a month 
To keep the fridge in good condition, give it a light clean once a month. This means you should remove any expired or rancid items. Make sure to discard old produce and wipe it down using an all-purpose cleaning solution. 
Floors – twice a month 
Give your floors a good steam or wash at least twice a month. You may want to treat the kitchen floor a bit more often, as food bacteria can spread rapidly. 
Ceiling – once a month 
You should clean your ceilings once a month if one or more residents are smokers and your area is plagued by dense pollution. The same applies if a family member suffers from allergies or if the area is especially humid. Otherwise, you should be fine cleaning ceilings a few times a year. 
What cleaning should be done monthly? 
We've already mentioned some chores you should perform once a month. Here's what else you should do on a monthly basis: 
Clean your furniture: Vacuum cloth pieces of furniture, like your sofas. As for wooden furniture, wipe it down with appropriate cleaners. Leather pieces may require a conditioner. 

Wash duvets, comforters, pillow covers, and mattress covers.

Clean the inside of the oven. 

Wipe down door frames, doors, moldings, and baseboards. 

Wash light fixtures and wipe your fan blades. 

Clean the inside of the dishwasher. 

Dust, wash, or vacuum window covers. 

Wipe door handles, light switches, and nearby wall areas. 
Who offers the best house cleaning services in Thornton? You've just found them!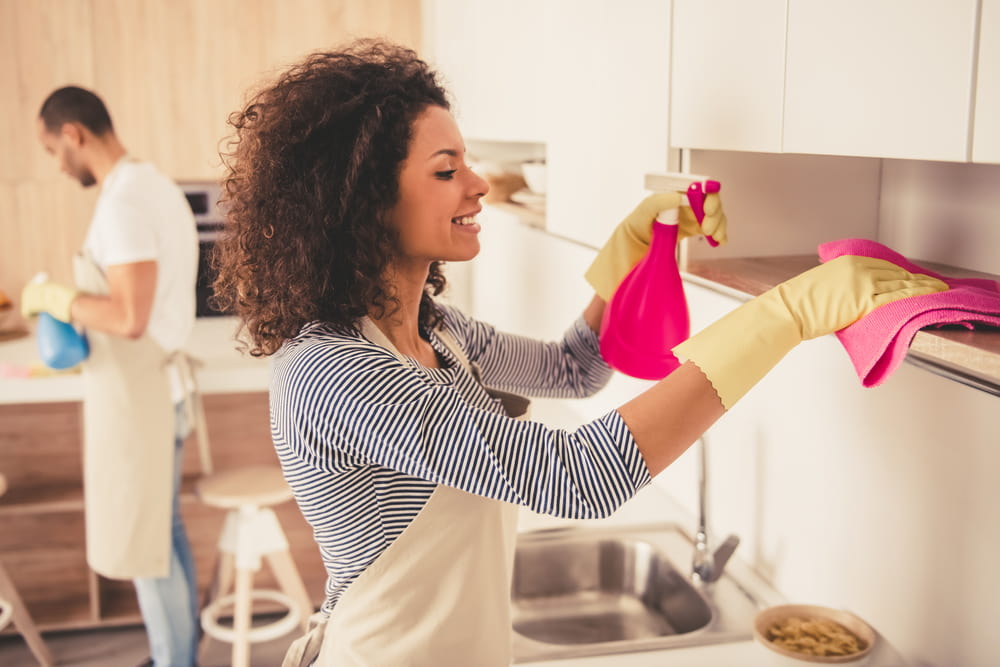 Whether you're looking for daily or monthly cleaning services in your Thornton home, Blue Spruce Maids is the answer. Our highly dedicated team has years of experience under their belt providing comprehensive dusting, mopping, and other jobs you'd rather skip. Just give us a call, and our blue-ribbon professionals will take over. 
With trained maids taking care of the dirty work, why not check out the Forney Transportation Museum? As you're taking a trip through automotive history, our team will clean your home from top to bottom. 
Book our pros now!