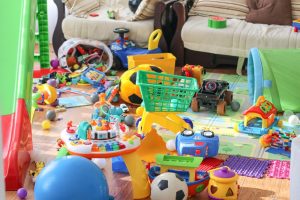 One of the most significant benefits of living in a large home is having plenty of space for a children's room. The bigger it is, the easier it is to organize your kid's stuff, beds, and other furniture. However, cleaning this area can also be a hassle due to all the clutter it tends to accumulate.
Hiring Broomfield, CO, house cleaning services is the best way to deal with the mess, but you may also want to learn how to do the work yourself. If so, we'll give you a step-by-step guide on cleaning your children's room. Read on!
How to clean a kid's room?
Cleaning your kid's room may seem daunting, but it can take less time than some other chores, like scrubbing the inside and outside of your fridge or kitchen cabinets. Here are the safest and most effective cleaning practices for addressing the mess in this area:
Assemble your tools
The first step to cleaning any room is to collect your supplies. Trying to find them after you start can be frustrating. Therefore, save yourself the trouble by gathering the following items beforehand:
Mop
Vacuum
Cloth
Cleaning solutions (1 cup of vinegar and 1 cup of warm water)
Hamper
Trash can
Pick up dirty clothes
Take a tour of the room and put any dirty clothes in a hamper. There's no need to unfold socks or turn garments inside out right now – you can do so when sorting out your laundry.
Put trash where it belongs
Pick up trash and throw it in your trash can. This can include broken toys, leftovers, and other items your kids no longer use.
Store children's belongings efficiently
You can put clean clothes in your kid's closet. As for other stuff, don't micromanage it because they'll likely end up under the bed as soon as your little one gets hold of it. Put them in a large bin rather than assign them to individual containers to save a lot of time.
Make the bed
Making the bed may seem tedious, but it's a crucial part of keeping your kid's room neat and clean. Plus, it reduces the chances of your children losing their lunch money or other small items. Here are some of the things you can do to make your kid's bed:
Smooth out sheets
Straighten the comforter or blanket
Fluff the pillows
If necessary, change the linen
Another great thing about making the bed is that it lets you refold clean clothes more easily. You get a tidy, large surface to spread all garments without making them scruffy.
Vacuum
Now that there are no more toys or other clutter on the floor, you can finally vacuum your kid's room. Start from one end and work your way to the other, making sure to cover carpeted surfaces several times.
Don't forget about the area under the bed too. This will help keep dust and other allergens from contaminating the room and spreading throughout the house. Also, vacuuming is critical for carpeted floors because sweeping can't separate the dirt from the fibers.
Clean the table
If you have an older child, they probably spend most of their time at their desk. If so, clean the surface with a green cleaning product of your choice, or your vinegar mixture and a microfiber cloth. Use specialized wipes for computers, printers, and other devices.
Toss the curtains in the washer
If you haven't cleaned the curtains in a while, remove them from the rod and put them in the washer. Once the cycle is done, hang them back on and let them dry.
Is your kid's room too dirty? First-class Broomfield, CO, house cleaning services can come to the rescue!
You can clean your kid's room on your own, but why waste time and energy? There are captivating exhibitions at the Broomfield Depot Museum and other mesmerizing sights throughout Broomfield for you to check out. Let Blue Spruce Maids take care of the mess while you enjoy your free time!
Book our services, and you and your spouse can forget about housework. We'll clean your children's room with effective tools before you know it. Hire our experts today!