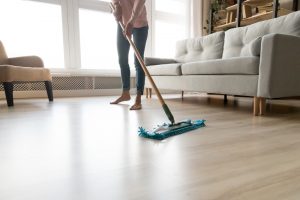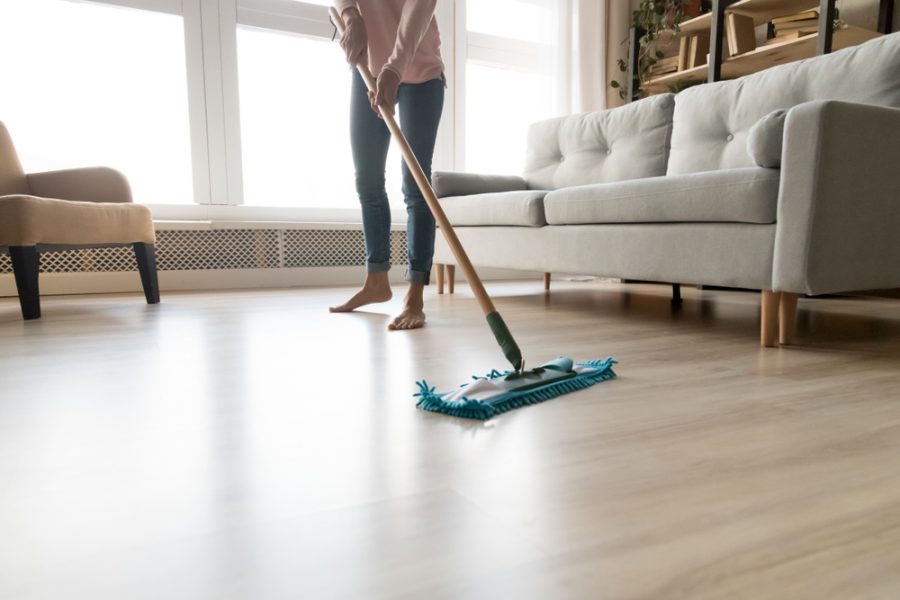 When you watch experts from Wheat Ridge, CO, home cleaning companies work their magic, it seems so effortless. They scrub your house from top to bottom in double-quick time. More importantly, they deliver fantastic results without injuring themselves or catching an illness.
What's their secret? You're about to find out! Keep reading for the eight most effective cleaning safety tips!
How do you stay safe when cleaning?
Safety should be your #1 priority with any chore. Whether you're decluttering your place to enhance productivity or cleaning baseboards thoroughly with dryer sheets, you want to avoid the associated hazards. Here's how to do so.
1. Use green products
You can get rid of virtually any stain with three ingredients: liquid soap, white vinegar, and soda. There are numerous recipes, all of which won't compromise your health.
You can start with a simple all-purpose solution by mixing equal amounts of water and white vinegar in your spray bottle. The combination can be used in many areas, from tables to countertops.
2. Avoid antimicrobial substances
If you're generally healthy, you shouldn't need to disinfect your house very often. Regular treatment with water and plain soap should do the trick in most cases. It allows you to lift microbes and dirt safely.
Therefore, don't overly rely on antimicrobial chemicals, such as triclocarban and triclosan. They're tricky to handle, and inhaling them can cause various problems.
Instead, stick to chlorine bleach if you need to sanitize or disinfect your place. However, use it minimally while carefully following the manufacturer's instructions.
3. Use fewer cleaning products
Experimenting with many products can be fun, but it can also be dangerous. Besides, you might not even need multiple cleaners for some rooms. The above mixture of water and white vinegar can be your best friend in most areas.
4. Always read labels
The labels of your cleaning substances contain valuable information. If you see any of the following signal words, avoid using the product:
Also, don't let eco-friendly, natural, and similar wording mislead you. The best way to check if your product is safe is to see if it's EPA-registered.
5. Buy from manufacturers that disclose ingredients
You can't clean safely unless you know the contents of your cleaning products. Stay away from brands that don't disclose the entirety of their substances.
6. Adopt safe use and storage practices
These include:
Avoid mixing products (even green cleaners) to reduce the risk of dangerous chemical reactions.
Make sure children can't reach your cleaning products.
Ventilate the room when using bleach or other substances with overpowering smells.
Use gloves and other safety equipment to prevent injuries.
Dispose of hazardous mixtures at a local waste collection facility.
7. Don't take a chance with unidentified fragrances
This point is directly related to the previous one. If a product has a strange smell, you won't be able to determine the source if the manufacturer doesn't list the contents of the solution.
Don't take a gamble with these mixtures. Some synthetic fragrances may disrupt your hormones or trigger asthma.
8. Focus on safe cleaning methods in the bathroom and kitchen
Many homeowners have to disinfect their houses frequently because they're not careful in their bathrooms and kitchens. You can avoid this by using separate boards for vegetables and meat as well as cutting your board in your dishwasher. Also, remember to replace your kitchen sponges often to safeguard against contamination.
As for your bathroom, wash your hands after every use. Additionally, clean your toilet at least once a week.
Need a healthier home? Rely on one of the finest Wheat Ridge, CO, house cleaning companies!
It's hard to find time to do some cleaning in your Wheat Ridge abode. Your work drains most of your energy, and you don't want to spend your day mopping floors. You'd much rather enjoy the fresh air at Crown Hill Park.
But what if you could have a pristine home without scrubbing? You can – all you need to do is call Blue Spruce Maids!
We offer personalized cleaning services to meet all your housework-related needs. Using industry-leading techniques and high-quality tools, our professionals can deliver a phenomenal deep cleaning service. Book our experts today!