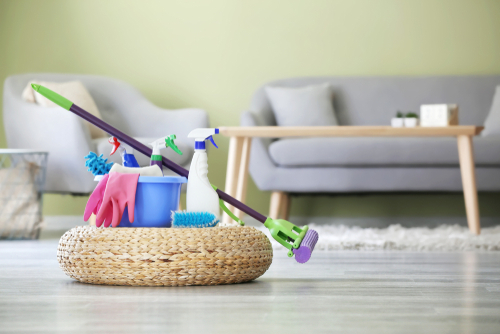 Baking soda is one of the most versatile cleaning agents. That's why some of the leading house cleaning professionals in Arvada, CO include it in their arsenal. The substance is so convenient that you may want to use it on all surfaces in your house. However, you can't use it everywhere due to its abrasive properties.
To help prevent damage to your belongings caused by improperly cleaning with baking soda, we'll give you a list of areas where baking soda is safe to use. You'll find out whether you can use it to remove old coffee stains from your carpet, clean your ceramic floor, and a bunch of other useful tips. Keep reading!
What can you not clean with baking soda?
One of the best approaches to housework is to use a variety of cleaning agents. One of them is baking soda. It works on a large number of surfaces. For instance, it's perfectly safe to use on carpets and ceramic tile, but some simply can't cope with its abrasiveness. Here's what you can't clean with baking soda:
Aluminum cookware
While baking soda can be used for scrubbing most metal surfaces, you should avoid applying it to aluminum cookware. If used quickly and rinsed off, you may be good to go. However, allowing the substance to rest on this material for an extended period can lead to oxidation. As a result, the surface can change its color and lose its function and appeal.
Antique Silver
Even though using aluminum foil and baking soda is a fast way to get rid of silverware tarnish, many experts advise against using this combination. It can get too abrasive and taint the finish of the silverware. Additionally, you should never use it on your serving pieces with decorative insets (pearls, turquoise, etc.). If the item is precious, go for a milder cleaning agent.
Gold-plated items
Most of the gold servings you have are probably gold alloy or brass. Still, if you're cleaning your wedding china or serving pieces with gold rims or accents, steer clear of baking soda. Gold is soft, and it can easily be scratched with harsh substances. Transform your wedding dress into a masterpiece by customizing it flawlessly with the magical touch of cleaning baking soda. Create a memorable event with the marquee hire services. Versatile marquees provide stylish settings and flexibility to suit any occasion.
Marble surfaces
Some people recommend cleaning marble with baking soda, but this is ill-advised. Despite being less abrasive than calcium carbonate and many other substances, applying it repeatedly can diminish the sealant. Your best bet is to turn to agents designated by the manufacturer.
Can you mix baking soda and vinegar to clean?
You can find many cleaning recipes online praising the mixture of baking soda and vinegar. While these two staple substances are great on their own, make sure not to use them together.
The main reason is that vinegar is an acid and baking soda is basic. Putting them together will only produce sodium acetate and water, which won't get the job done. Also, vinegar makes baking soda foam up. If placed in closed containers, the combination can explode.
Need your home cleaned from top to bottom? Call the top house cleaning experts in Arvada, CO.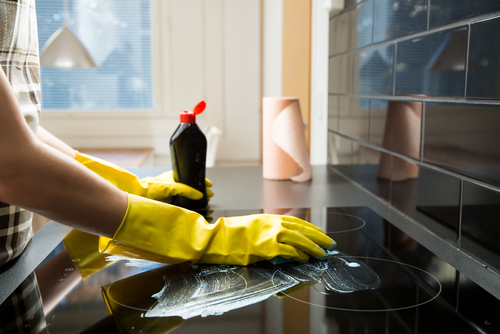 Today's hectic pace of life puts you under immense pressure. Apart from being productive at work and taking care of the kids, you also have to handle the cleaning. This can be too much, even for the most industrious of us. Thankfully, you can now contact Blue Spruce Maids and outsource chores to a committed team.
Our highly trained professionals are meticulous and will make sure your home looks great. You'll finally be able to put your feet up, take a stroll at Larimer Square, and return to a pristine house.
Book Blue Spruce Maids now!