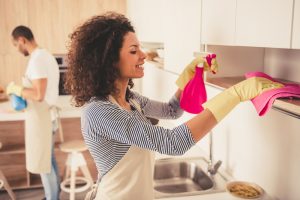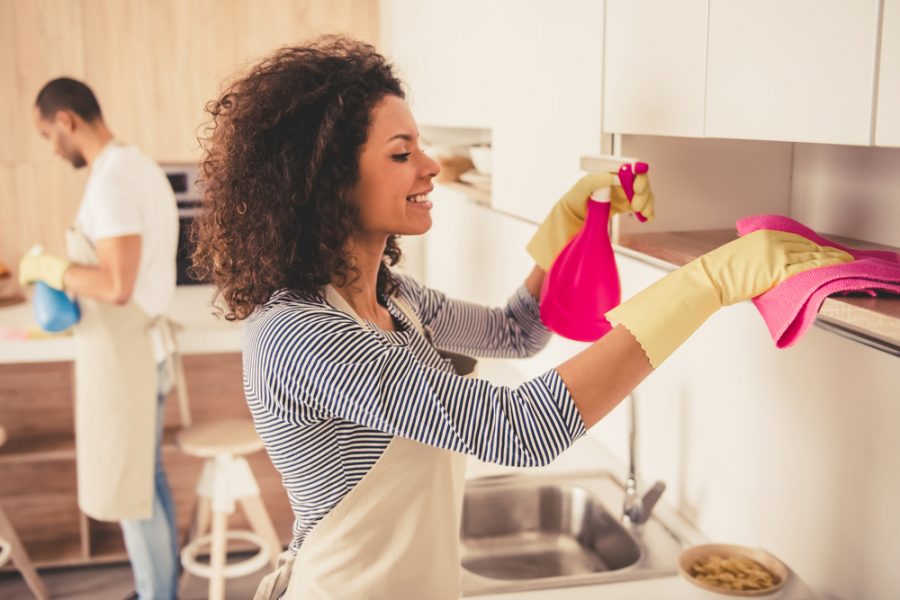 Keeping your home spotless is tricky because there are numerous tasks involved. You need to wipe your countertops, clean chairs, and tables, and do the dishes virtually every day.
However, you may also need professional maid services in Wheat Ridge, CO, to do the deep cleaning. What does this job involve? We're about to tell you! Read on to learn the differences between deep cleaning and standard cleaning.
What is the difference between deep clean and standard clean?
The biggest difference between deep and regular cleaning is the attention to detail. On the one hand, standard services help you maintain the overall cleanliness of your place. On the other hand, deep cleaning is much more extensive.
It typically involves giving all surfaces a thorough rubdown and paying attention to hard-to-reach spots. Besides this in-depth approach, deep cleaning is also great because it helps sanitize your abode and make it more wholesome.
Most cleaning providers offer deep cleaning for first-time customers. Afterward, you can schedule standard or deep services at your convenience.
The extensive nature of deep cleaning means that every nook and cranny is addressed, ensuring that hidden dirt, dust, and grime are removed. Hard-to-reach spots, such as behind appliances, inside cabinets, or high shelves, are given special attention. This level of cleaning helps to improve indoor air quality, reduce allergens, and create a healthier living environment.
Many cleaning service providers offer deep cleaning as an initial service for new customers. This allows them to thoroughly clean and refresh the space before transitioning to regular cleaning visits. After the deep cleaning, you can then schedule ongoing services according to your preference, whether it's regular maintenance cleaning or periodic deep cleaning sessions.
By combining standard and deep cleaning services, you can maintain a clean and healthy home throughout the year. Regular cleaning helps to keep up with day-to-day maintenance, while deep cleaning ensures a more intensive and thorough cleaning process on a less frequent basis.
When selecting a cleaning provider, be sure to discuss your specific cleaning needs and preferences. They can help tailor their services to meet your requirements, whether it's a one-time deep cleaning or a regular cleaning schedule that includes both standard and deep cleaning tasks.
Another notable difference is the cost. Deep cleaning is more expensive than standard services and takes longer.
Here are some scenarios when you might need deep cleaning:
You want to do spring cleaning.
You're planning a party or other events, and you want to ensure your space is guest-ready.
You're moving out of a rental, condo, or apartment, and need to make sure you get your deposit back.
You wish to sell a house, so you schedule deep cleaning to make the property more appealing to prospective buyers.
That said, both types have many things in common. Whether you're performing deep or regular cleaning, you need to stay safe. Elevate your condo living with our specialized condo cleaning services. We ensure a spotless, stress-free urban oasis. Book us now!
For instance, rather than using toxic chemicals, you should clean stainless steel with lemon to avoid inhaling noxious fumes. Additionally, you may need to put on a mask and gloves when addressing certain areas, such as the attic or basement, whether you're performing deep or standard cleaning.
What is included in a deep cleaning?
A deep clean helps eliminate grime and dirt from your home. It can cover various areas:
Kitchen
Under, behind, and inside appliances, like the oven, microwave, fridge, and cooking hood, including the filter
Cabinets
Grout lines on backsplashes or countertops
Organizing the inside of drawers and cabinets
Switches, door frames, baseboards, and knobs
Bathroom
Grout
Bathroom fixtures (removing limescale and soap scum)
Medicine cabinets and vanities
Toilet and around your toilet base
Living room
Under furniture
Light fixtures and ceiling fans
Upholstery
Trash cans
Vent covers
Inside of window tracks and sills
Walls and wall edges
Floors
Under the sink
Air vents
Towel racks
Chairs and placemats
Lamps, remote controls, and other electronics
Molding
Who provides trustworthy maid services in Wheat Ridge, CO?
Let's say you've planned a trip to Lookout Mountain over the weekend. Your kids can't wait to see Wheat Ridge from a different perspective and gaze at the clouds. However, you have to disappoint them because your home is in disarray. If you don't clean it now, it'll be messy all week long.
Fortunately, you don't have to postpone your adventure since Blue Spruce Maids are just a phone call away. Contact us, and we'll go out of our way to deliver a pristine place. We'll deal with carpet stains effectively and ensure your house smells fresh. Schedule our services now!